Professionalism, branding, and consistency are all hugely important in business designs, which could put many users off the idea of web fonts. Of course, it's easy to stick to the familiar email-safe fonts we are used to, but actually, there are fair few web fonts out there which you can use to create professional, refined email designs that still look good.
Here's our quick guide on the best Google fonts for business designs.
Quick reminder
Before you get started, as much as we encourage you to try out these business-style fonts, please remember to include at least one fallback font in the style section of your design. While the majority of email clients nowadays do support web fonts, there are still some that don't (*ahem* we're looking at you Outlook...) You can easily configure a fallback font for every text style in Mail Designer 365 by clicking on "Add fallback font." This font will then be displayed if the web font is not supported.
Open Sans
To kick things off, we're starting with our go-to font, Open Sans. Open Sans is a great choice for minimalist business designs. With a variety of different styles available, there is something for everyone. Use the "Light" style for modern, stylish feel in your meeting minutes, or go all out and define key points with "Bold" or "Extrabold."

Roboto
Similar to Open Sans, Roboto is a very simple all-rounder. This clear, easy to read font style is perfect for the main text of your newsletter and still makes a change from the likes of Arial and Times New Roman. Because this is such a simple typeface, it is easy to pair with another, more unique font (e.g. your logo or typical brand font) without appearing to clash or be distracting.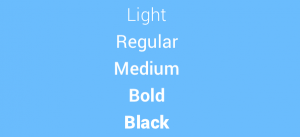 Athithi
Athithi is a nice choice for a tech newsletter. If your business is tech oriented or you work in the IT business, you might want to try using this font to add a modern twist to your design while still remaining serious and professional. Try using "Medium" or "Bold" to give your headlines some emphasis.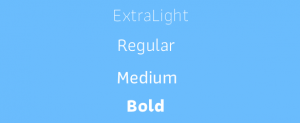 Cormorant Infant
Breaking away from the sans serif styles, Cormorant Infant is a serif font which offers a much more traditional feel. While sans serif fonts are more modern and simplified, serif fonts are great for the more classical business vibe. Try using "Bold" for an assertive headline for your business consultancy agency or legal practice. Alternatively, "Light" and "Regular" work well for a twist on standard newsletter text while still remaining clear and elegant.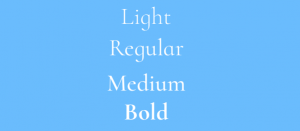 Montserrat
Another highly popular Google font, Montserrat brings a bit more attitude to your design. This font choice would work extremely well as a CTA for your email newsletter.
Playfair Display
A slightly more interesting choice, Playfair Display is an elegant, serif typeface, well-suited to announcements, updates, or company news. Give this font a go in your shareholders' newsletter or your monthly round up.

We hope you have found these Google font tips for business designs helpful and that you'll give them a go in your next email newsletter. As you can see, it definitely makes a nice change to always using Times New Roman and Arial and all fonts are available license free in Mail Designer 365. For more help with downloading web fonts, check out this FAQ.
Until next time,
Your Mail Designer 365 Team!