"Black Friday" is coming up and from our experience, the start of any big sales campaign comes with many challenges and questions.
We've made it our mission to try and help you find the answers to some of these tricky questions based on our own experiences and other real life success stories, so you can send out your campaigns with confidence. Let's get started!
Which products should I promote?
Because the whole point of "Black Friday" is creating an attractive promotion for your customers, this is probably one of the most important dilemmas you will come across. Firstly choose what you want to put on sale and then choose your markdown price. It's good to choose a product with higher stock levels, as the demand will increase as you lower the price and you want to have enough in stock to keep customers happy.
If there is a product you want to phase out you can use a promotion as a way to get rid of the last units in stock. This is why you often see businesses offering extra discount on sale items. Moreover, if you have just launched a new product, this poses a great opportunity to encourage sales via a promotion.
For example, after we launched Mail Designer 365 in September 2017, we used this time as another way to promote the new plans.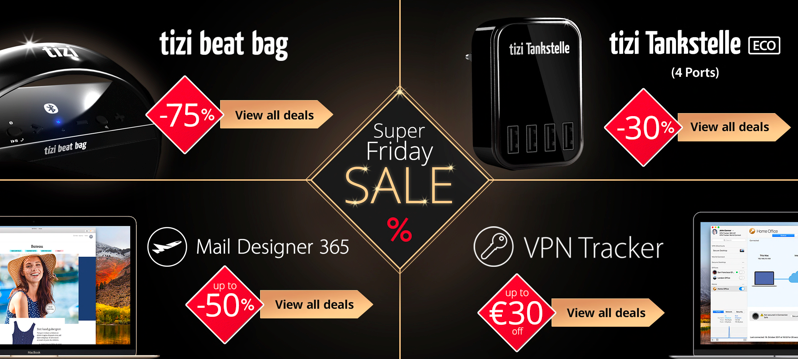 What is a good markdown?
According to researchers, the average markdown in 2017 was around 37%, with 66% being the highest discount. This of course depends on which industry you are in, but here are some benchmark averages which you could aim for if in doubt: 28% (clothing and accessories), 10.6% (phones and computers), 9.9% (household appliances.)
For products you are looking to phase out, it is safe to assume that you are willing to offer quite a low price. Calculate the maximum amount you can afford to reduce by while still earning a profit. On newer, more in-demand products you can opt for a slightly smaller markdown to maximize on your earning potential.
Segmentation: Is it worth it?
Generally, segmentation is a good idea when it comes to sales and special offers. Granted, it usually creates more work for you, but the payoff is definitely worth it. By understanding the differences in your customers, you will be much more likely to provide them with offers which are relevant to them. Recent research carried out by MailChimp showed an improvement of over 100% in open rates for segmented campaigns compared to non-segmented campaigns.
One way to make the segmentation process easier is to just use one master design as the basis of your campaign. This is easily done in Mail Designer 365. Simply build and save your master template, then head to the design chooser, right click on your design and choose "Duplicate." This will create a copy of your design which you can adjust to suit your target group. You can keep doing this until you have one newsletter for each segment:
How should I label my deals?
When it comes to the design of your emails and landing pages, one question which often arises is how to label deals. Generally, businesses can opt to use a percentage value (e.g. 20% off) or a price value (e.g. $10 off!) You can also opt to choose an up to x% off everything deal. Questions like this can generally only be answered through a trial and error process based on what works better for your customers. It is important to remember you can be as flexible as you like in this process. Here are some examples: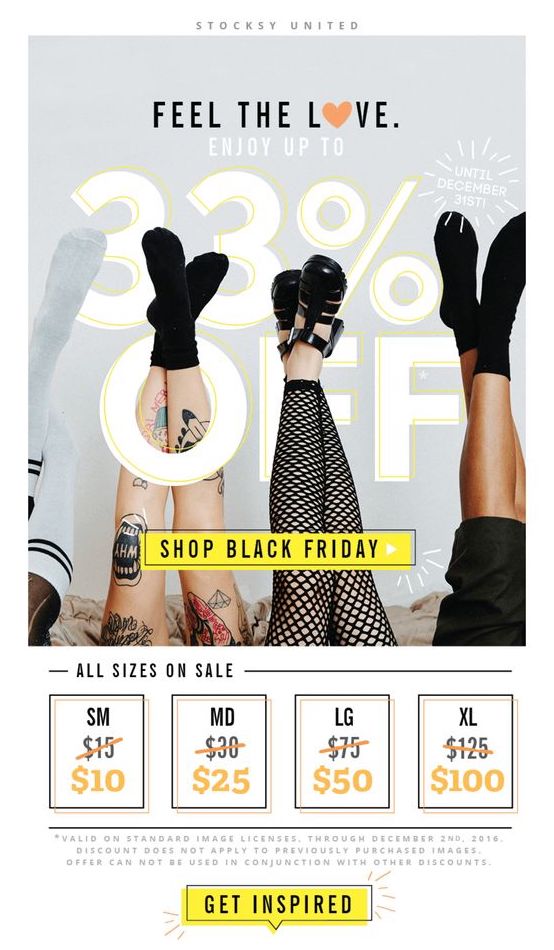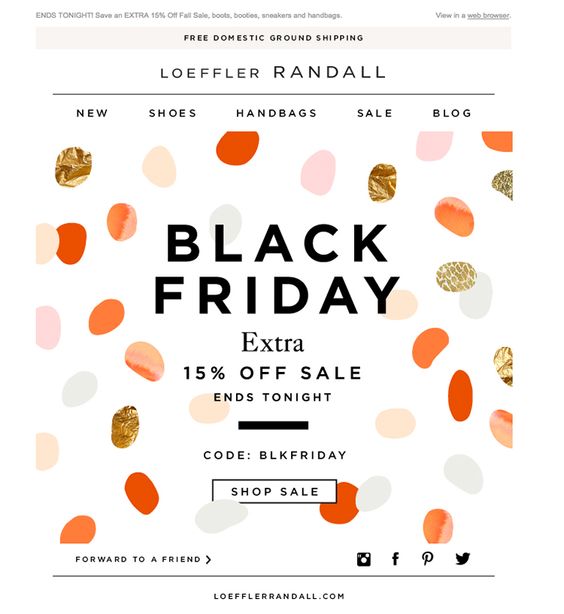 Based on our experience, customers tend to react better depending on how large the discount appears. For example, with lower priced products, percentage discounts can appear more impressive than the actual saving - $2 off $10 seems smaller than saying 20%. One tip which our marketing team swears by is to think about what would be more appealing to a customer reading the newsletter/website. By putting yourself in the customer's shoes, it is easier to judge what would be more effective.
If you are really struggling to choose, try some A/B testing in the build up to your sale to see what gets your customers clicking more.
Do I need a disclaimer?
This question does have a concrete answer: Yes you do! Including a disclaimer is an important part of any sale or promotion, as it protects you and your customers during the sales process. Disclaimers will vary depending on country and industry regulations, but here is a quick overview of some of the things we like to include in ours...
Length of the offer or promotion.
Whether VAT is included.
Where the offer is valid: just on your online store, or everywhere?
Changes or errors possible.
While stocks last
Prices subject to change (just to be on the safe side!)
Not permitted in combination with other offers
Not applicable to orders which have already been placed
For subscription products: Does the discount apply for the entire plan or just the first billing period?
Of course, this isn't an exclusive list; you will have to double check the rules and regulations in your company first, but it's a good starting point. You can find more guidance on writing email disclaimers in this blog post.
Tip: Save your disclaimer as a template for further use so you don't miss anything out. You can do this in Mail Designer 365 by dragging and dropping the layout block into the ready-made blocks area:
We hope some of your sales and marketing questions have been answered! The Mail Designer 365 team wishes you all the best of luck designing your email campaigns for "Black Friday" and any other big sales event. For some insider design tips on how to make your campaigns more effective, check out this post.
Until next time!
Your Mail Designer 365 Team