Design, Discuss and Approve.
Newsletter Design Workflow for Teams.
Create designs together with your team
Get feedback and approval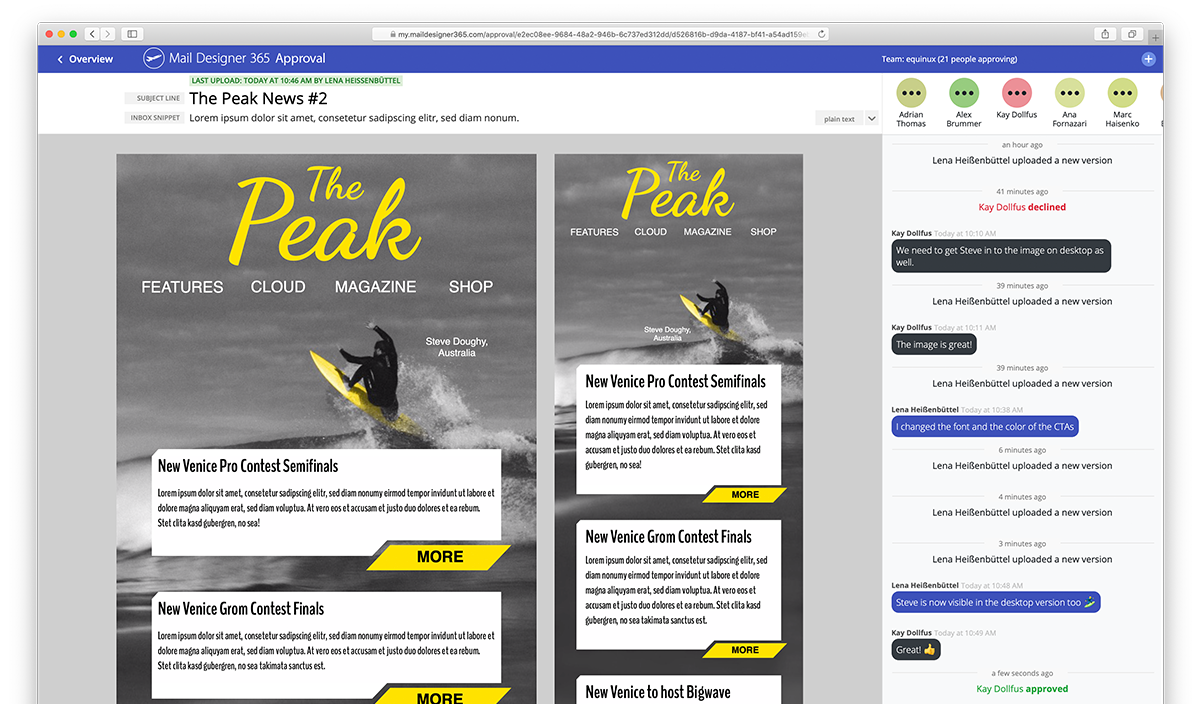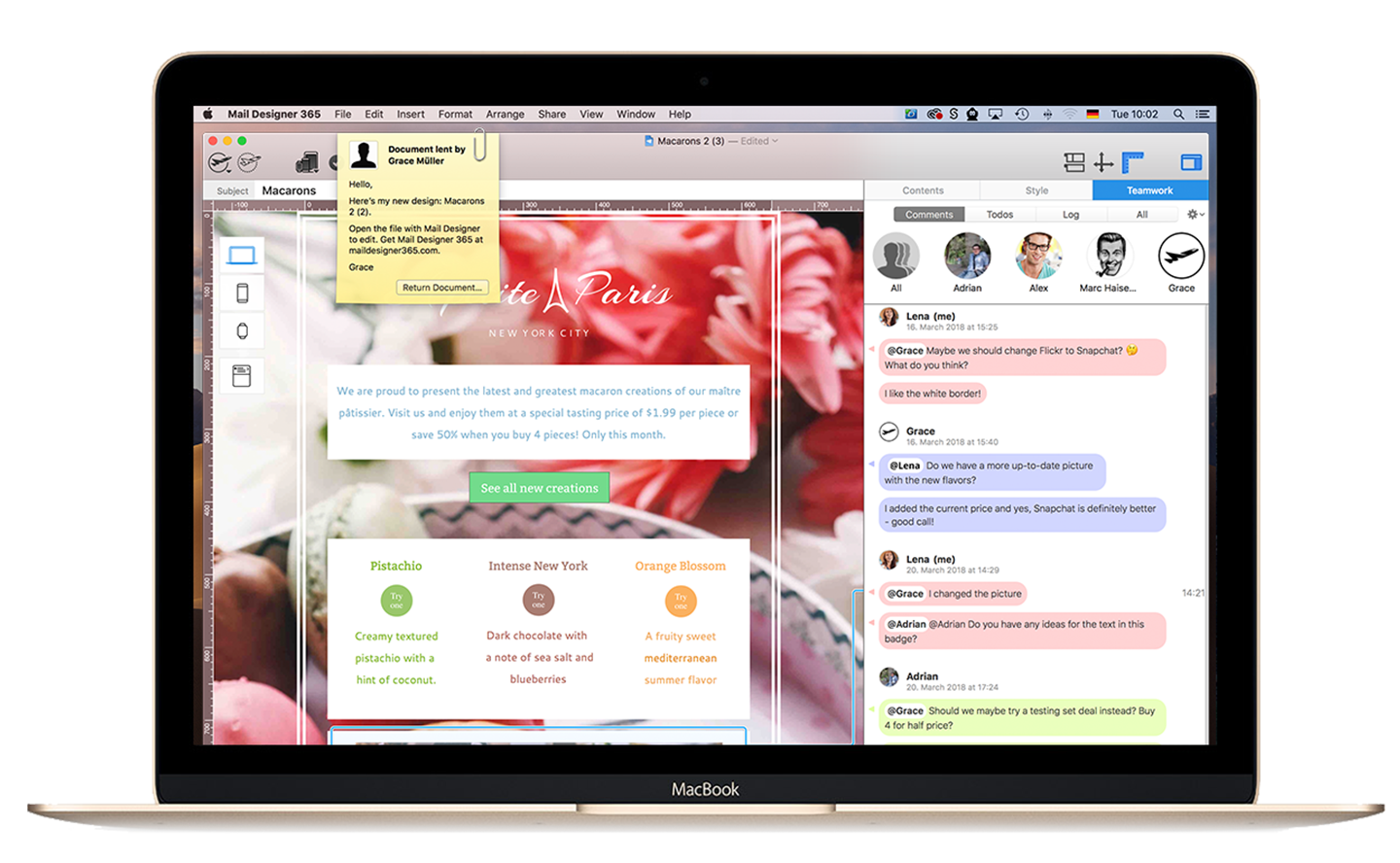 Collaborate on designs without file conflicts
Build a layout, then pass it off to your copywriter. Mail Designer's smart lending features make it easy to work on files with a team, without worrying about changes getting lost.
Get input from all stakeholders
Legal, marketing, management all want their say. Share a web-preview to get everyone on the same page and collaborate more effectively.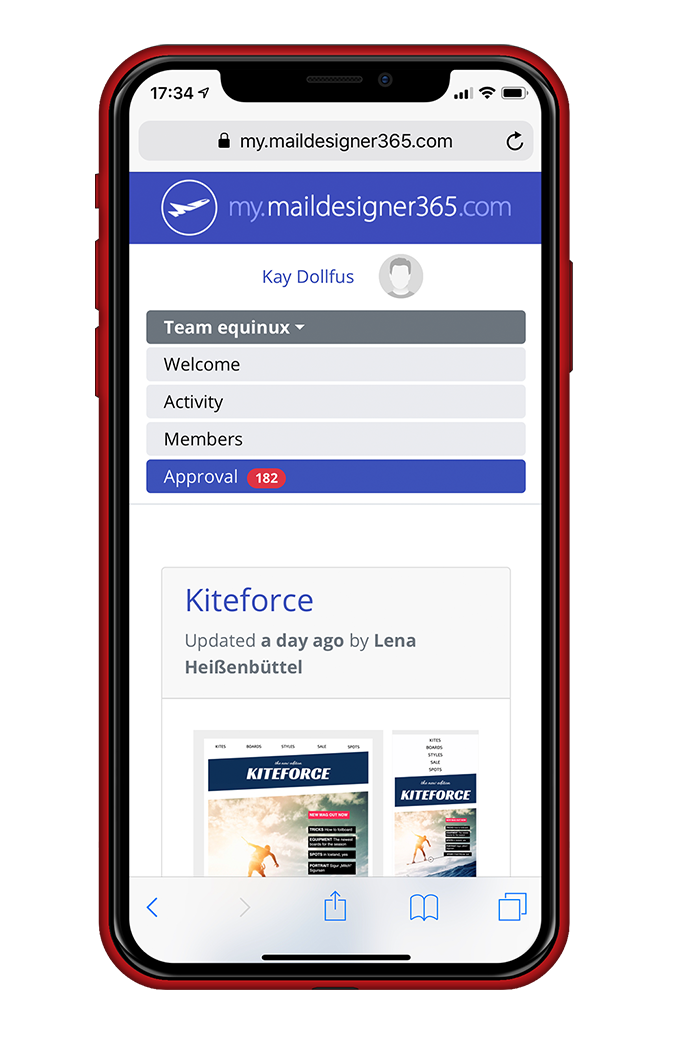 "Is this the latest version?"
"FINAL DRAFT V4" – no need to mangle subject lines with versioning. Each design has a dedicated preview page. Just upload a new version when you're ready.
A hub for your email design workflow
If your current workflow involves emailing versions, posting screenshots to Slack or collecting feedback in Google Docs, Mail Designer is going to make life so much easier…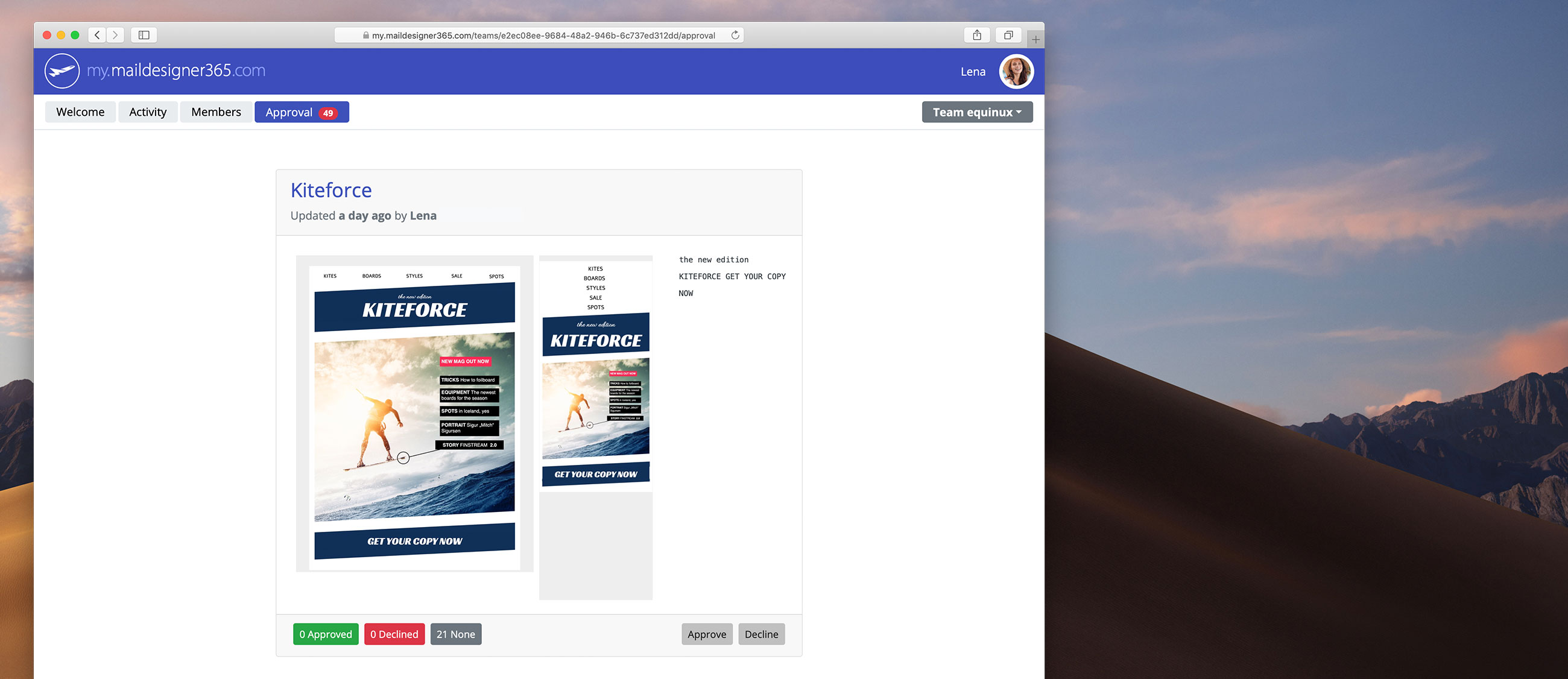 Mail Designer 365 Workflow Features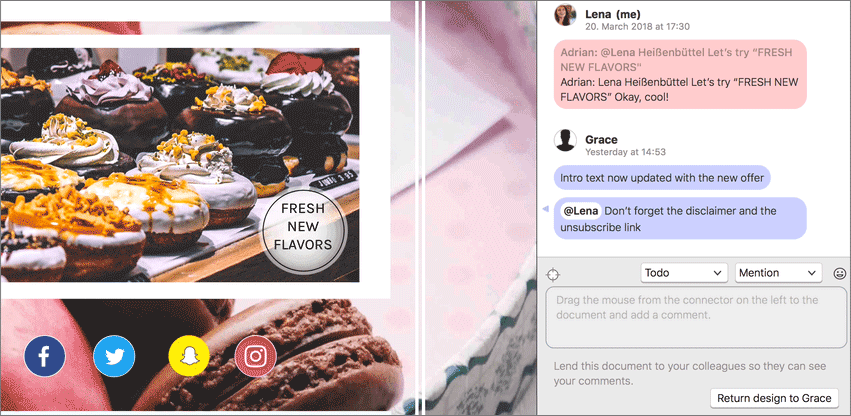 Pass designs on to team-members
Lending workflow prevents version conflicts
Use annotations and todos to assign tasks
Simple & private email-based sharing workflow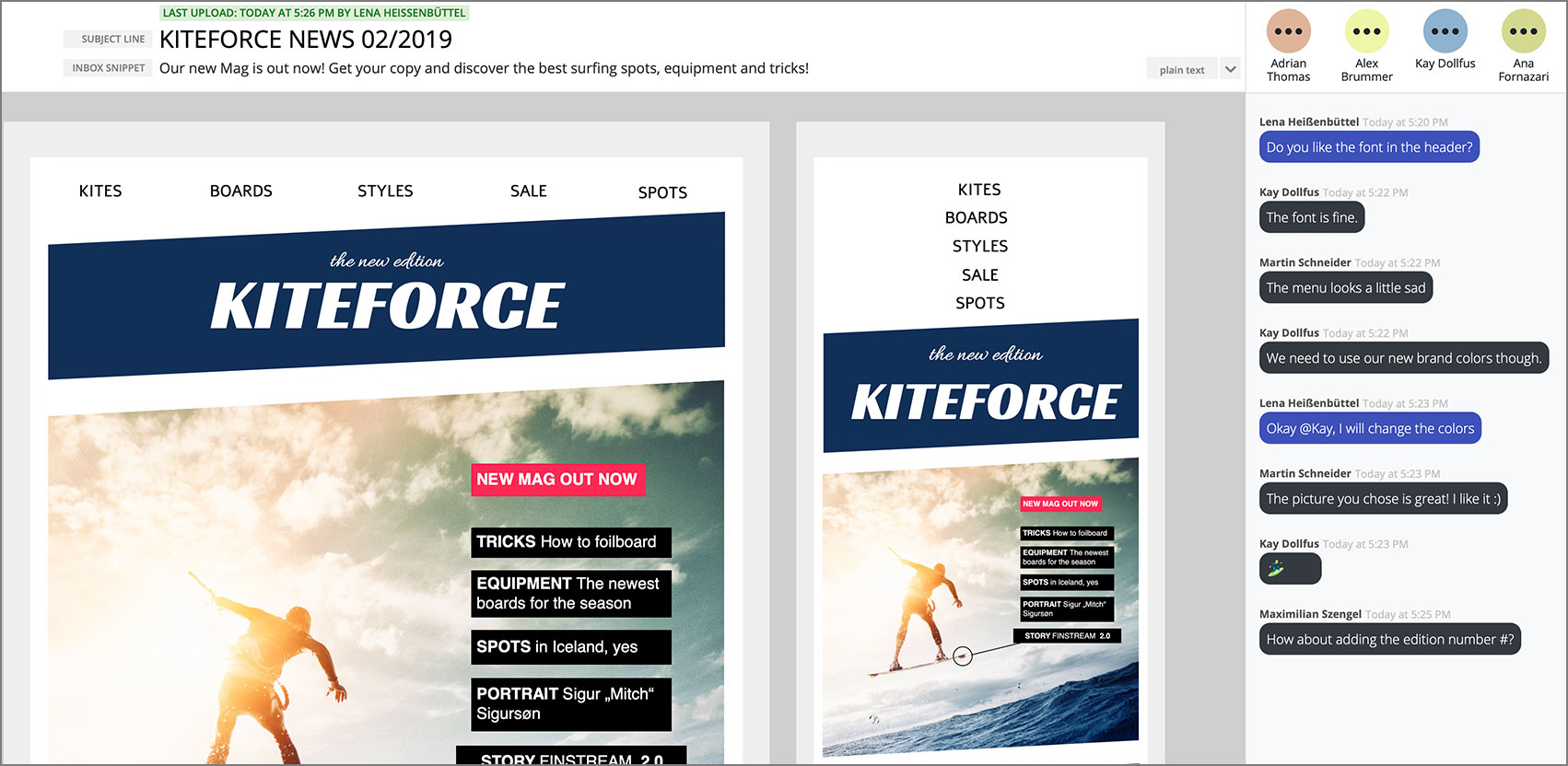 Preview Designs
Share a web-based preview of your design
Mobile-optimized for feedback on the go
Mobile & desktop previews of your email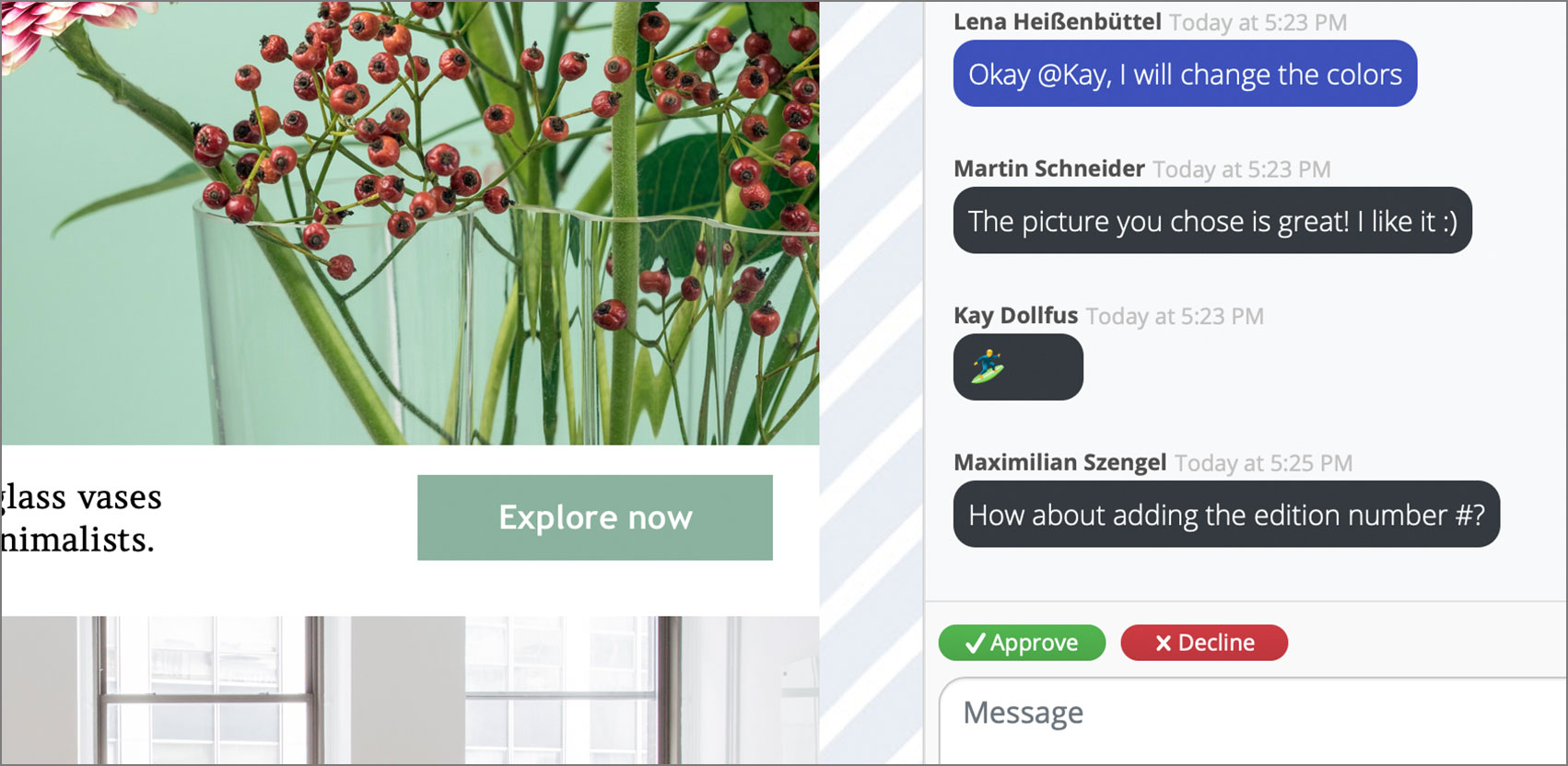 Feedback & Approval
Invite stakeholders to comment and provide feedback
One-click options to sign off and give approval
Get notifications and check your design's status at a glance.
The right plan for every team
Workflow features are available with Mail Designer 365 Business & Business Premium
Add Approval plans to allow non-designers to provide feedback
Simple team management tools
Trusted by designers, marketers, web professionals and businesses including:
Mail Designer 365 is available from just $10.00 / month
With Mail Designer 365, the possibilities are endless! Create stylish, professional, effective newsletters on the mac without any HTML coding. Professional HTML email designer for everyone.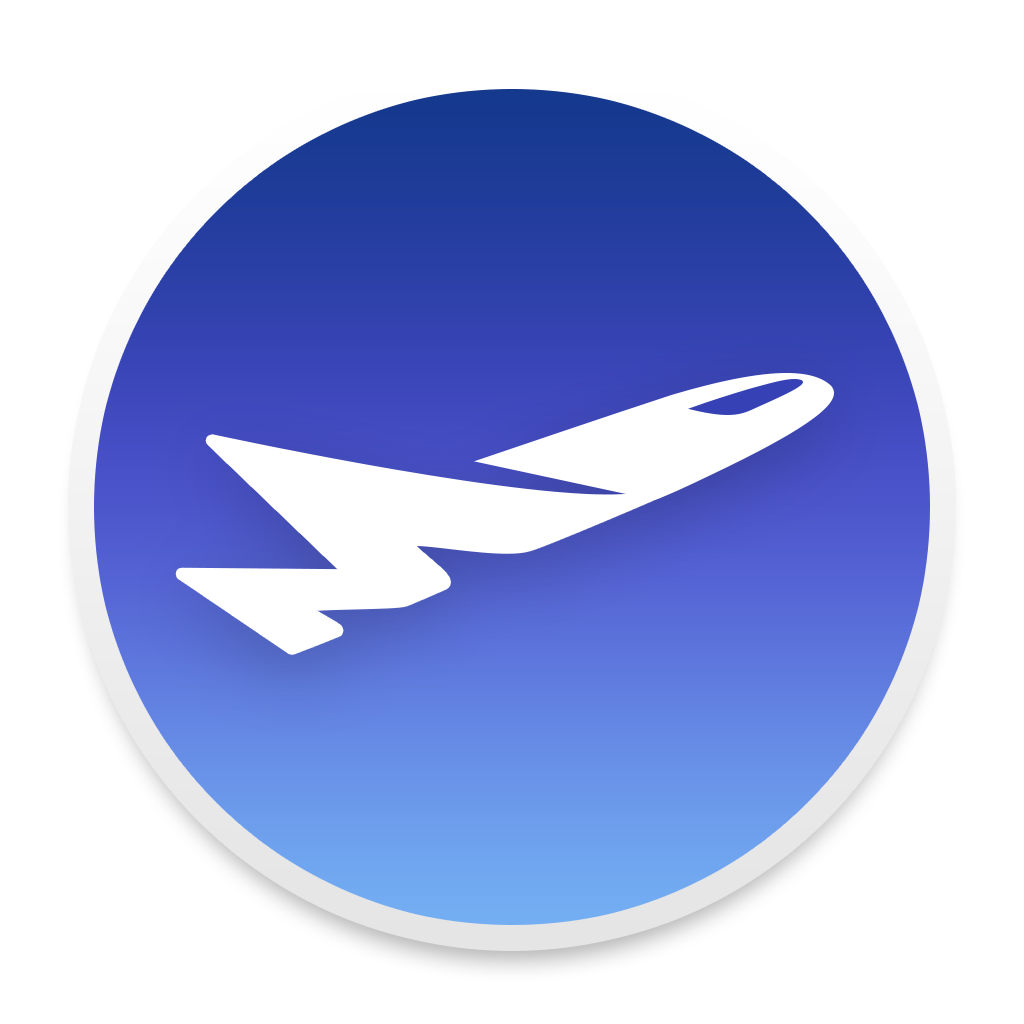 For OS X 10.11 or later, including macOS Mojave