Christmas is coming and we hope you're as excited as us to get started on your festive email campaigns! With so many great designs out there, it can be hard to know where and how to get started. That's why we've picked out these super christmassy designs from our Pinterest board which you can easily recreate using Mail Designer 365. Time to get inspired!
Christmas shopping can be tough for everyone with so much choice out there. Narrow down your best products to create a gift guide for your customers. This magical gift guide from Pandora is a simple, yet elegant way for a store to display their top products for Christmas.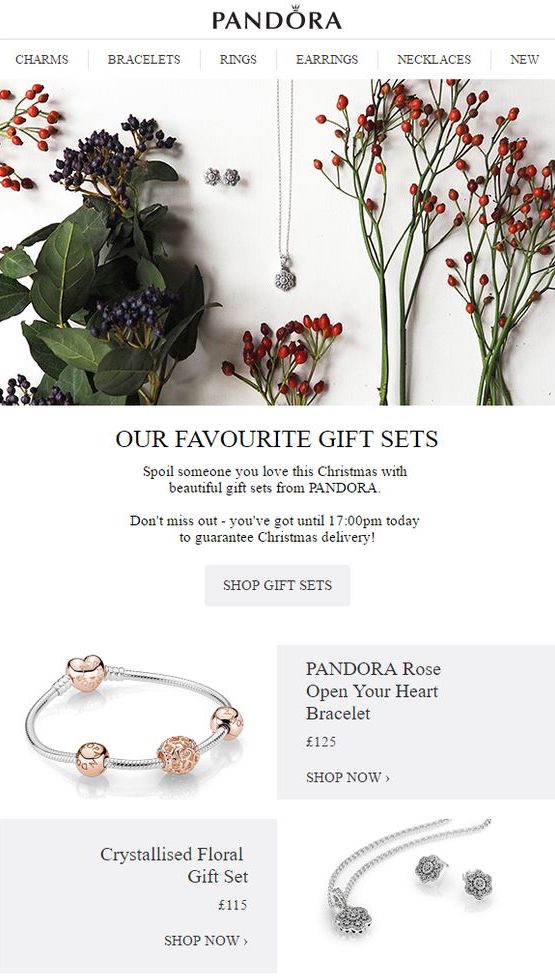 Make it in Mail Designer
Mail Designer 365's extensive selection of layout blocks provides you with all you need to build a festive gift guide. Use a combination layout block to cleverly combine text and images.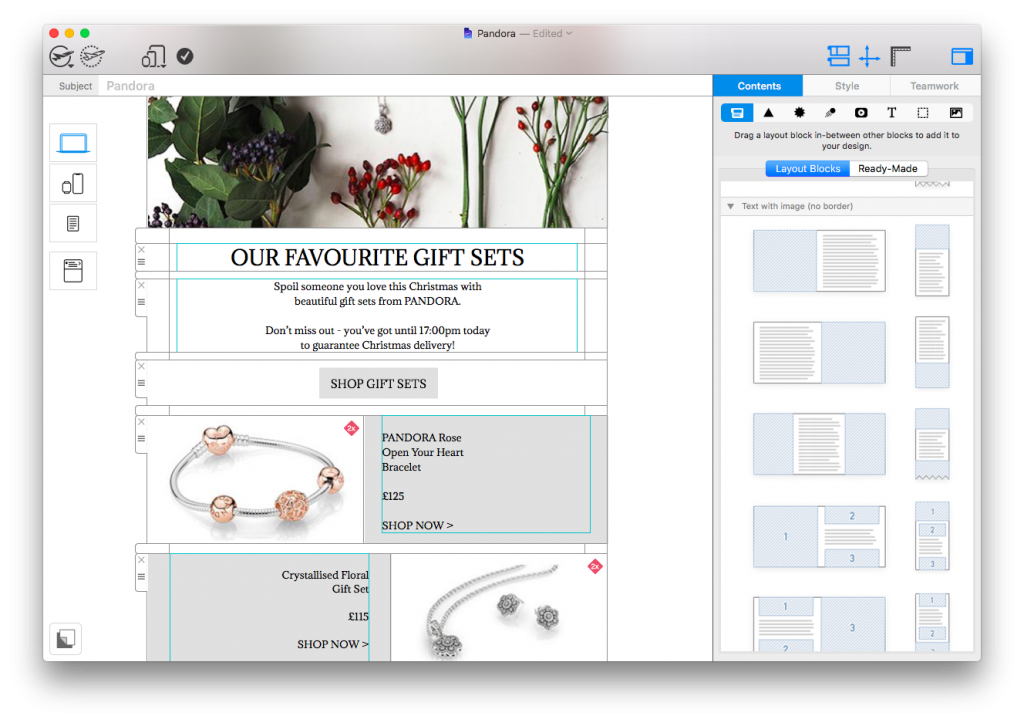 Spread Christmas cheer with bold fonts
Got a Christmas offer to promote? Use bold and big text to show your customers what you've got in store for them. This design from J Crew gets the message across using clear, bold fonts. The red emphasis on certain letters makes it extra festive for holiday designs.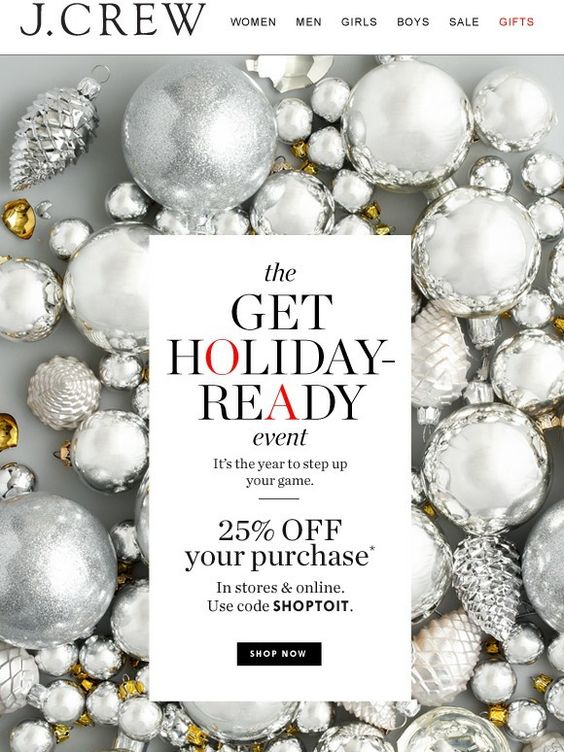 Make it in Mail Designer 
In Mail Designer 365 you can apply text styles to your newsletter text to create effects similar to those seen in the J Crew design. Use the style tools to apply emphasis to certain letters and phrases which you want to stand out for your customers. This is a much more reliable way to integrate stylish lettering into your email designs than using images which may not be displayed in all email clients.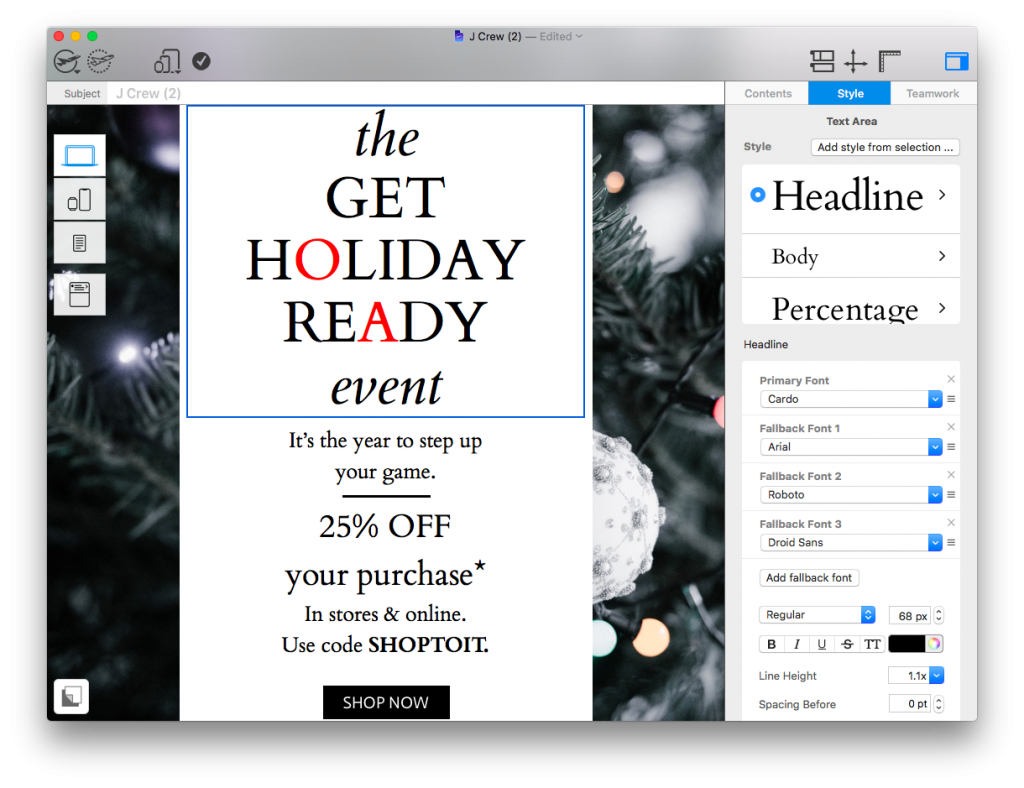 Christmastime is all about bright and vibrant colors which represent the fun of the holiday season. Urban Outfitters hit the nail on the head with this colorful email design. The use of color blocking makes their gift guide even more effective.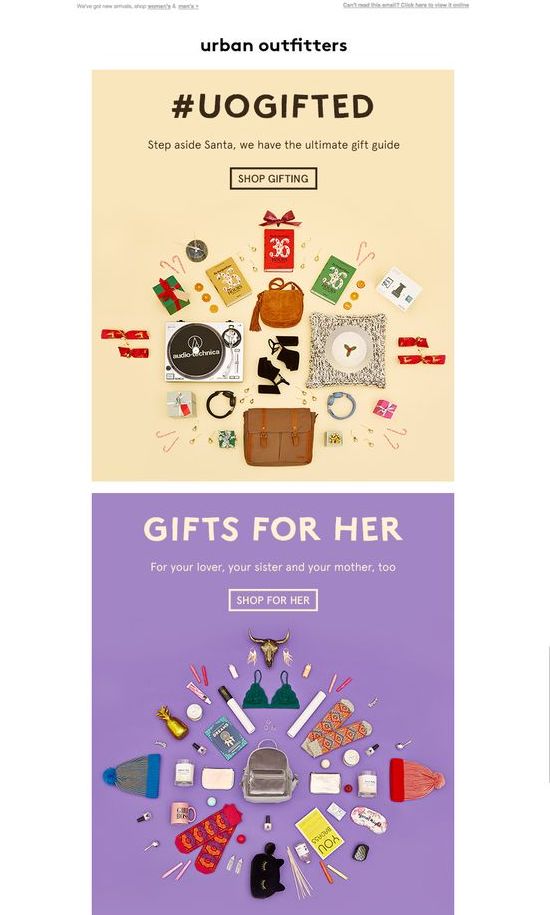 Make it in Mail Designer 
Mail Designer 365 gives you ultimate freedom when it comes to choosing a color scheme for your design. Use the color picker tool to apply the perfect shade to your layout block and create the color blocking effect seen in the design from Urban Outfitters. For more inspiration on festive color palettes, check out
this blog post
.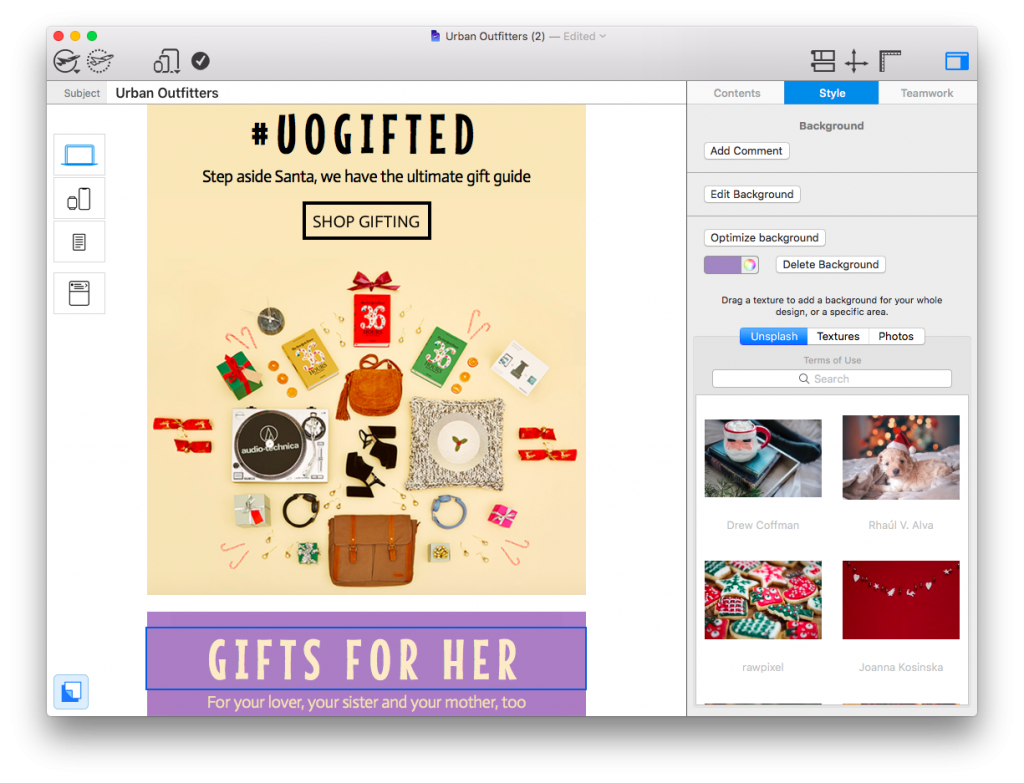 Stand out call-to-actions
Your call-to-action (CTA) brings your entire email design together and instructs your readers on how to view your seasonal products and festive offers. For an extra effective CTA, choose a vibrant color which stands out from the rest of your email design - just like in this super christmassy design from J. Renee.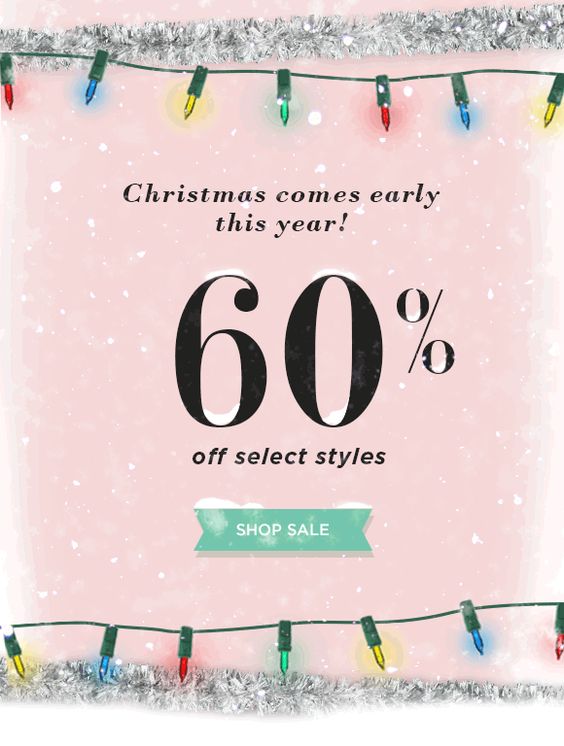 Make it in Mail Designer 
Building CTA buttons is quick and easy in Mail Designer 365. Explore our graphic library and choose from pre-made buttons which you can edit to suit your design, or build up your own using shapes and graphic text styles.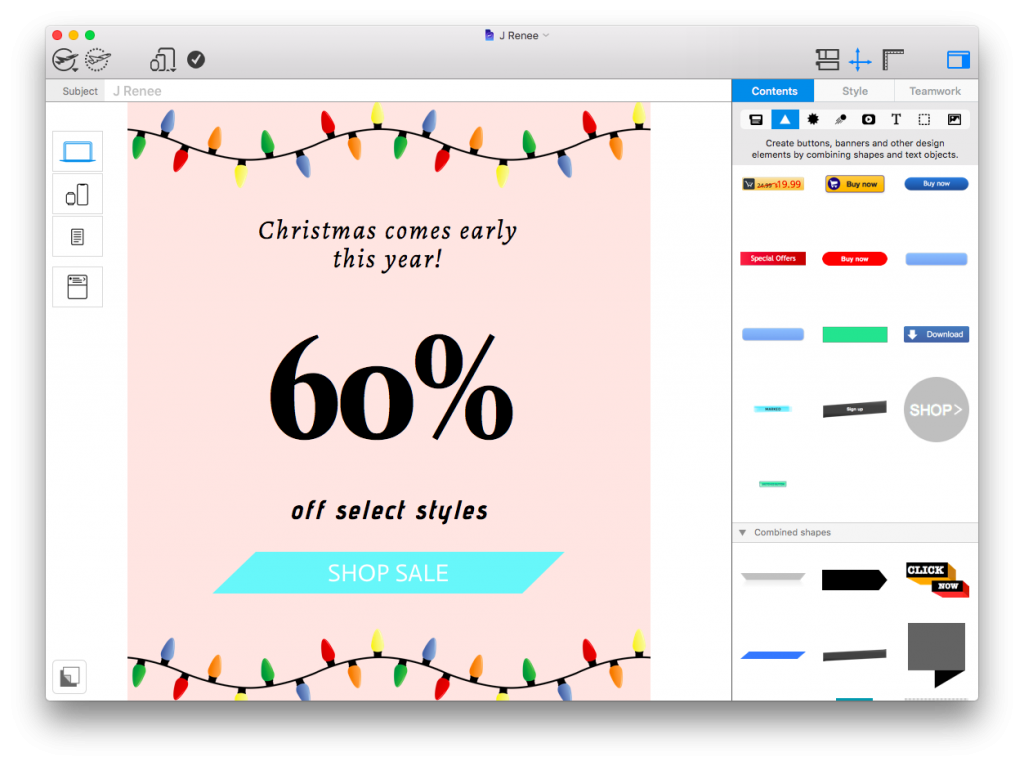 We hope these festive email designs have left you feeling inspired for your own holiday designs. Remember, all of these design techniques can be easily recreated using Mail Designer 365. Get creative today!
Until next time,
Your Mail Designer 365 Team