Understanding the thought process of your customer is a crucial part of developing an effective and relevant email marketing campaign. Getting to know the five simple steps of the Customer Journey could be the key to your email marketing success.
What is the Customer Journey?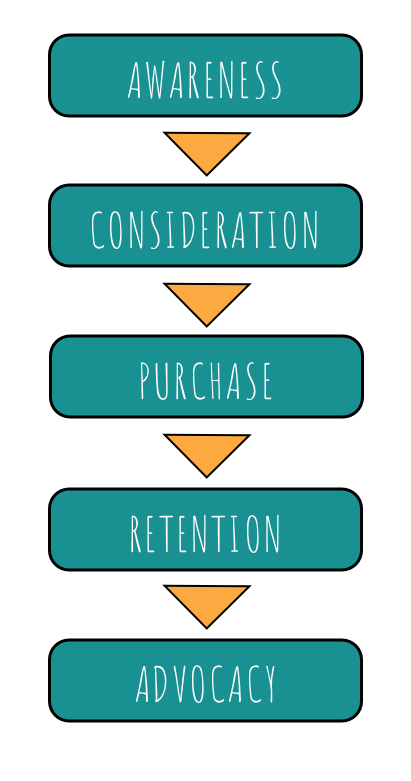 The Customer Journey describes the thought process and actions of your customer from finding out about your business (i.e. initial contact) up until becoming a loyal customer (after-sales.) This cyclical process is a great basis for your email marketing strategy, and it's good practice to ensure every email you send is reflective of one step of the Customer Journey.
Let's get started!
Step One: Awareness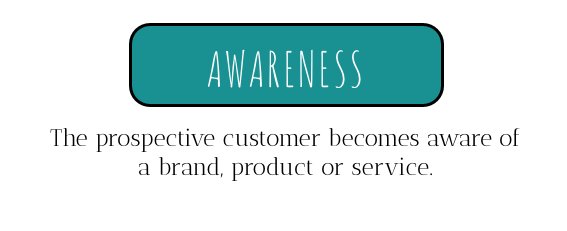 his is the first step of launching your email marketing campaign. Before you can convince a customer to purchase a product/service, you first have to make them aware that it exists. Welcome emails give first time/potential customers a quick introduction to your business and who you are.
You can also reach out to existing customers. Emails advertising a sale, new product range, or a product launch are all examples of how to reflect awareness in your email campaign.
Here is a great example from Lyft. This design clearly introduces the service and explains to customers what they can expect when using it. We also love that they have included a preview of the app – the more relevant information, the better!
Step Two: Consideration

Naturally, consumers are cautious when making a new purchase. With this in mind, step two of the Customer Journey is about convincing your customer to choose you over your competitors. There are several ways you could go about this:
Testimonials: Try including quotes or snippets of reviews in your email to show customers what they can expect from your product/service. This simple yet effective email from Kate Spade includes customer comments for the advertised products – bonus points for the animation!
Incentives: If the customer notices the product is on sale or has a great offer attached (e.g free shipping or free gift with purchase) this can often encourage them to buy. With this sweet email design, J Crew are going the extra mile to convince customers to purchase in their sale.
Eliminate the competition: Find out your USP (unique selling point) and use it to set yourself aside from other brands on the market. List the unique benefits of your product/service and your customers will see why you're the top choice!
Step Three: Purchase

Most businesses are sales driven, and a customer clicking through to your website or online store is the ultimate goal. An over-complicated purchase process is the last thing a customer wants to experience, and is often the cause of abandoned shopping carts. To make your email purchase-friendly, bear in mind the following…
Make sure the information about the product is accurate. The last thing a customer wants is a surprise when they get to the checkout. Make sure the price is up to date, shipping information is correct, and, most importantly, the product you are advertising is in stock!
Make sure all images and mentions of the product on offer are linked to the relevant page on your site. This saves the customer time and means they don't have to put in too much effort to find what they are looking for on your website.
Make your CTAs (call to actions) clear and easy to find. The customer needs to be able to quickly identify how to purchase the product/service. If they can't find the CTA, the chances are, they'll look elsewhere.
It's also a good idea to include a phone number which customers can use to get in touch with you if they have any queries about the purchase. Anything you can include to make this step easy and stress-free is a bonus!
Nordstrom make the purchase process easier than ever in this example which pretty much sums up all of the above points:
Step Four: Retention

If you forget about your customer as soon as the transaction is completed, you'll miss out on opportunities to establish a strong relationship. One effective method to show customers you care is the "Thank-You Email." To go the extra mile, try including a discount or offer to encourage them to return to your site.
Reengagement emails also fall under this category. Amazon do a consistently good job here with their classic "re-purchase email" in reminding customers of products they have previously purchased in order to encourage them to reengage.
Step Five: Advocacy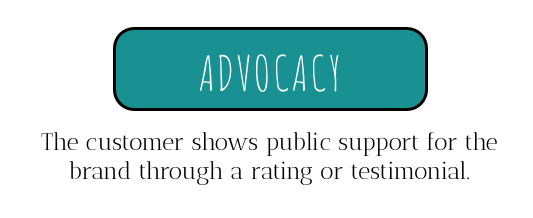 If your brand has a lot of active followers on social media, it looks impressive to new customers – particularly if they engage with your content. Encourage your email subscribers to follow you on Twitter/Instagram/Facebook to demonstrate their advocacy for your business.
You can also reach out to customers and inspire them to rate your business or write a review for you. Testimonials are great at winning over new clients and if your customer is satisfied with your product/service, they should be more than happy to get on board!
In this example from Nasty Gal, customers are encouraged to share the email with a friend. By doing so, they are subconsciously advocating the brand through a personal recommendation – genius!
We hope we've inspired you to always stay focused on the customer journey when planning your email marketing campaigns. If you remember to always refer back to the five steps, your emails will be more relevant and effective for your business.
Until next time,
Your Mail Designer 365 Team