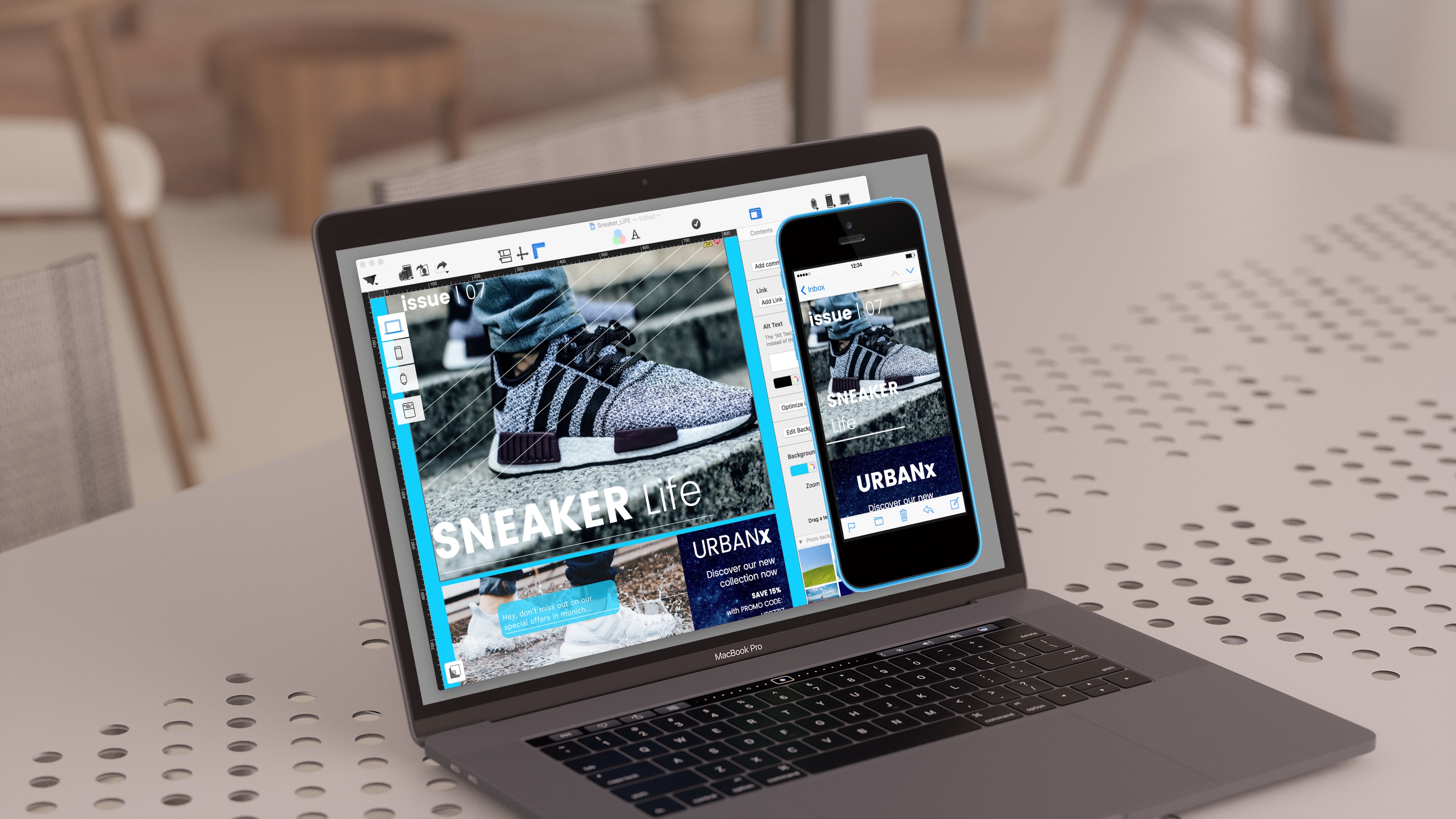 Everyone in email marketing knows it – keeping your newsletter file size in check is a daily challenge. You want to spice up your email campaigns with eye-catching GIFs, but the file sizes quickly add up. With Mail Designer Pro version 3.3.2, you can take advantage of our new GIF optimization engine. GIFs are now automatically compressed when you send or export your design. The results will vary by file, but in some tests we saw some gifs shrink to 1/3rd  of their original size.
Shortcuts for alignment tools
If you need to align several objects or texts in your design, you're going to love our new keyboard shortcuts. Select your elements, hit the shortcut you need to left, center, top, right or bottom-align your design elements. Great for quickly building buttons and other custom design objects.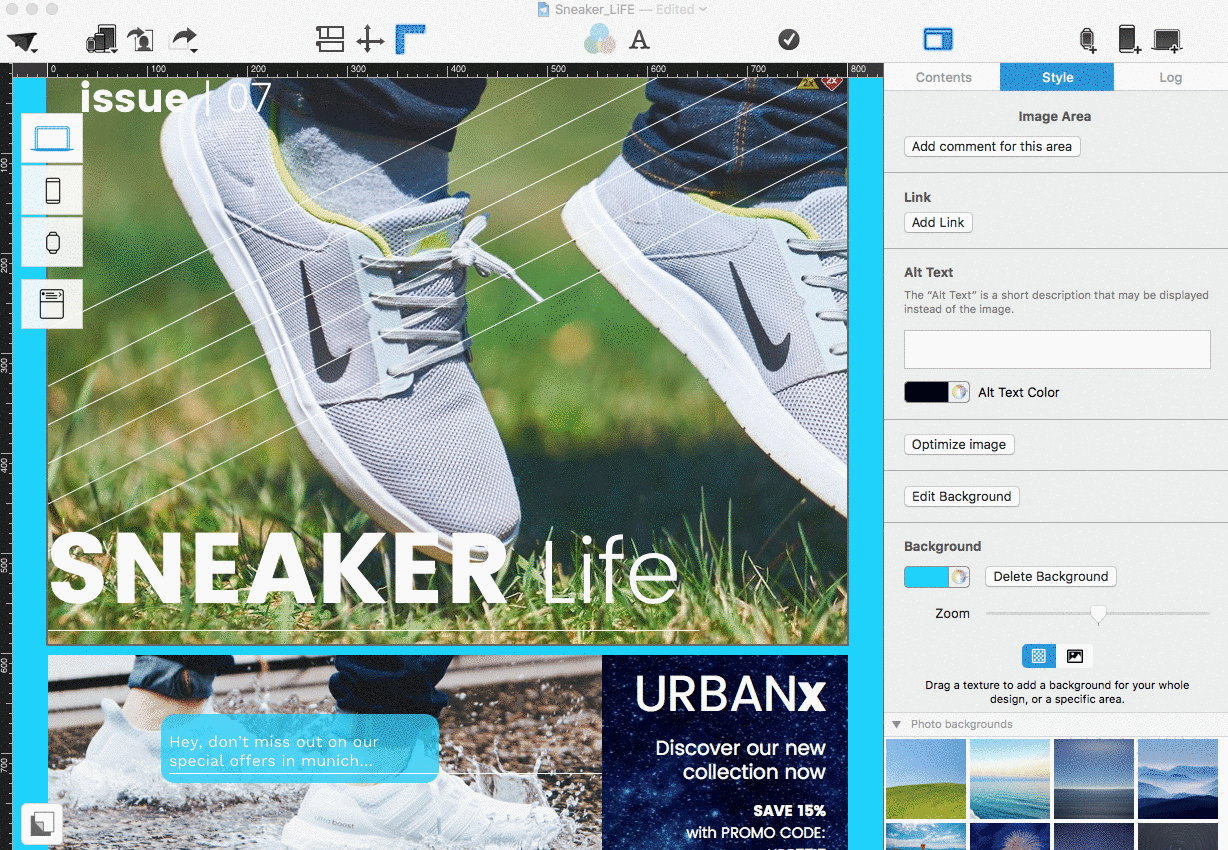 Our Outlook engine keeps getting better and better!
Thanks to your great user feedback and the new Outlook engine in Mail Designer Pro, our developers were able to make additional compatibility improvements to optimize for different Outlook versions. We've also improved distance and paragraph alignment. Images also look better in Outlook when running on high-resolution displays (120dpi mode).
More control when sending

Advanced preflight options when you send out newsletter projects: From now on, Mail Designer Pro will check and recognize whether a substitute fallback font has been set that will work with Outlook. If not, Mail Designer Pro will notify you of the issue when you run Preflight checks.
Display high-resolution images even when sending via Apple Mail: When sending via Apple Mail, Mail Designer Pro will now use retina images by default.
Note: For compatibility reasons, if your design uses Photo Masks, it will revert to non-retina images.
And there are other bug fixes, security and compatibility adjustments in this version. We highly recommend that every user install Mail Designer Pro version 3.3.2! As always, we look forward to hearing your feedback and exciting suggestions for further features …
Current customers can download Mail Designer Pro 3.3.1 free of charge.
Mail Designer Pro is currently available for € 49.99. Version 2 and other previous version customers can switch to the latest version for our upgrade offer.