Helping hotels drive direct bookings
Mail Designer 365 is the perfect tool to help you keep in touch with guests, share your latest offers, and develop an email marketing strategy to drive bookings and keep guests coming back for more.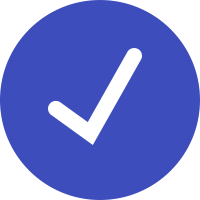 Share your deals with travellers from around the world via email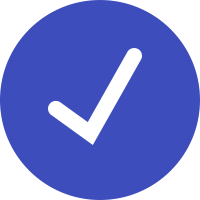 Keep in contact with both past and future guests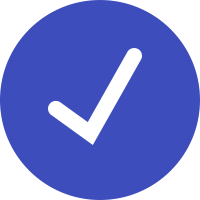 Adopt a more modern and streamlined online booking workflow for your hotel
Email features designed with hotels in mind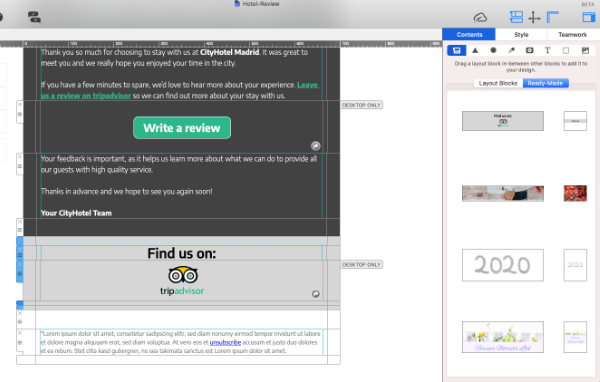 Reusable design elements
Whether it's an email header, contact information, or a stylish pricing overview of your available rooms, Mail Designer 365 allows you to easily save and reuse your most important design elements for all your future emails, ready to quickly fill in and send to guests.
Creative design elements for every use case
With 1000s of possible layout combinations, graphic objects and text styles, Mail Designer 365 has a unique design element for everything. Provide a useful overview of room options using a mobile responsive table layout, use shapes to create fun price badges, or showcase packages and deals using combi layout blocks.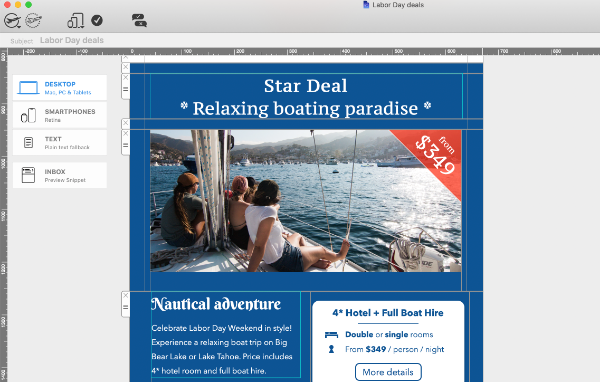 Ready-made email templates for hotels
In the hotel industry, keeping ahead of the competition is key. Use powerful design to drive bookings and convince potential guests that your hotel is the place to be.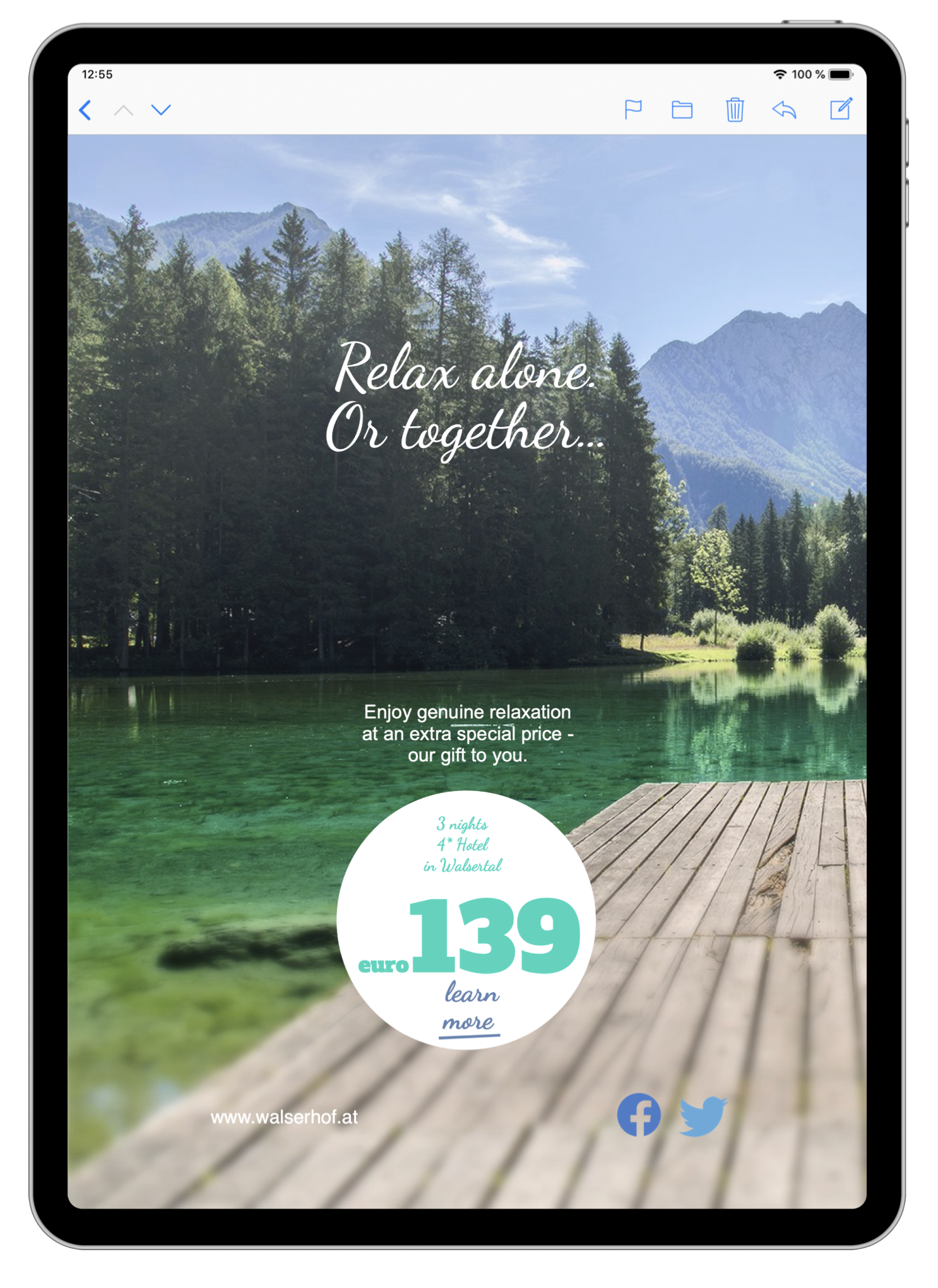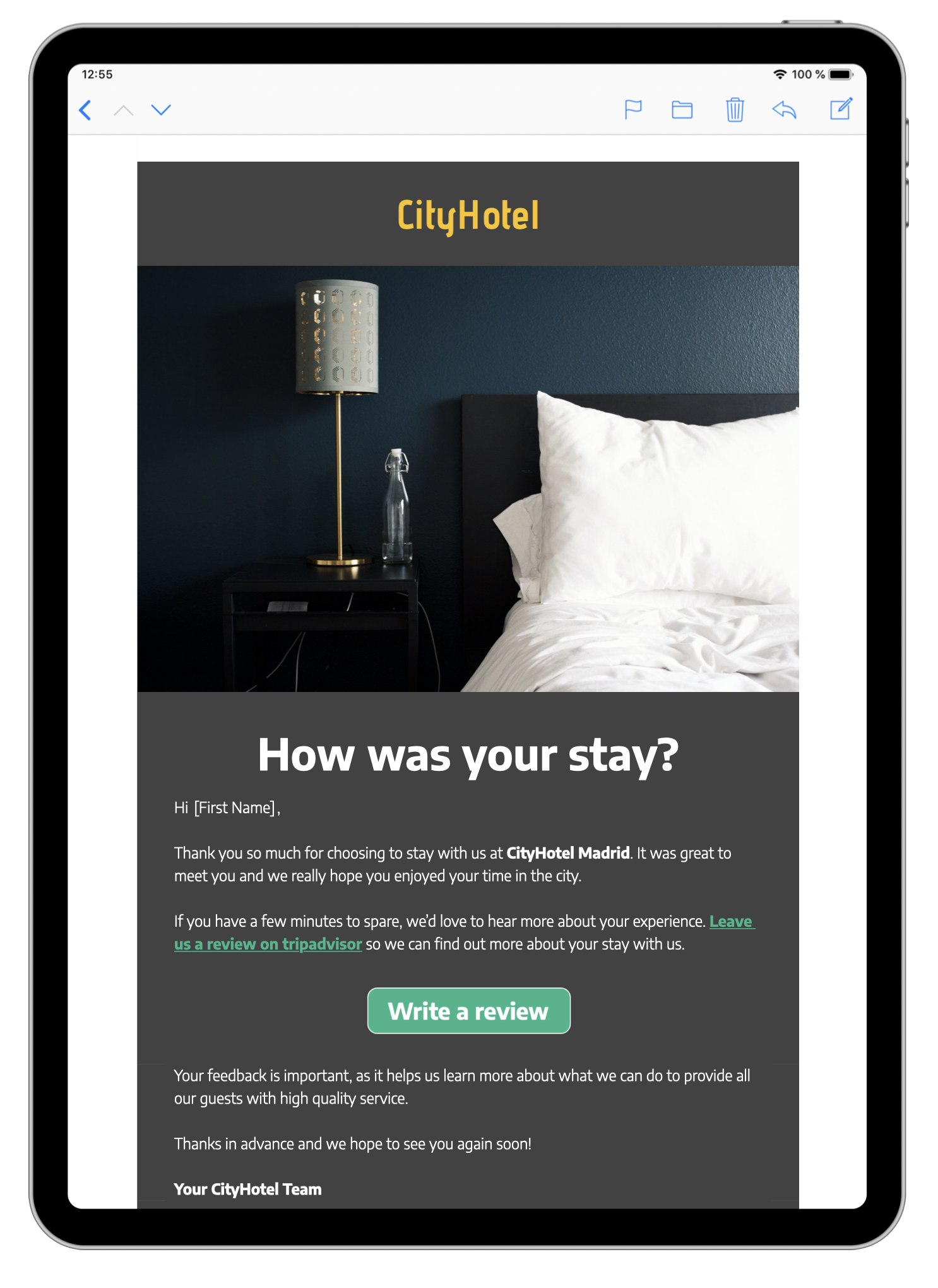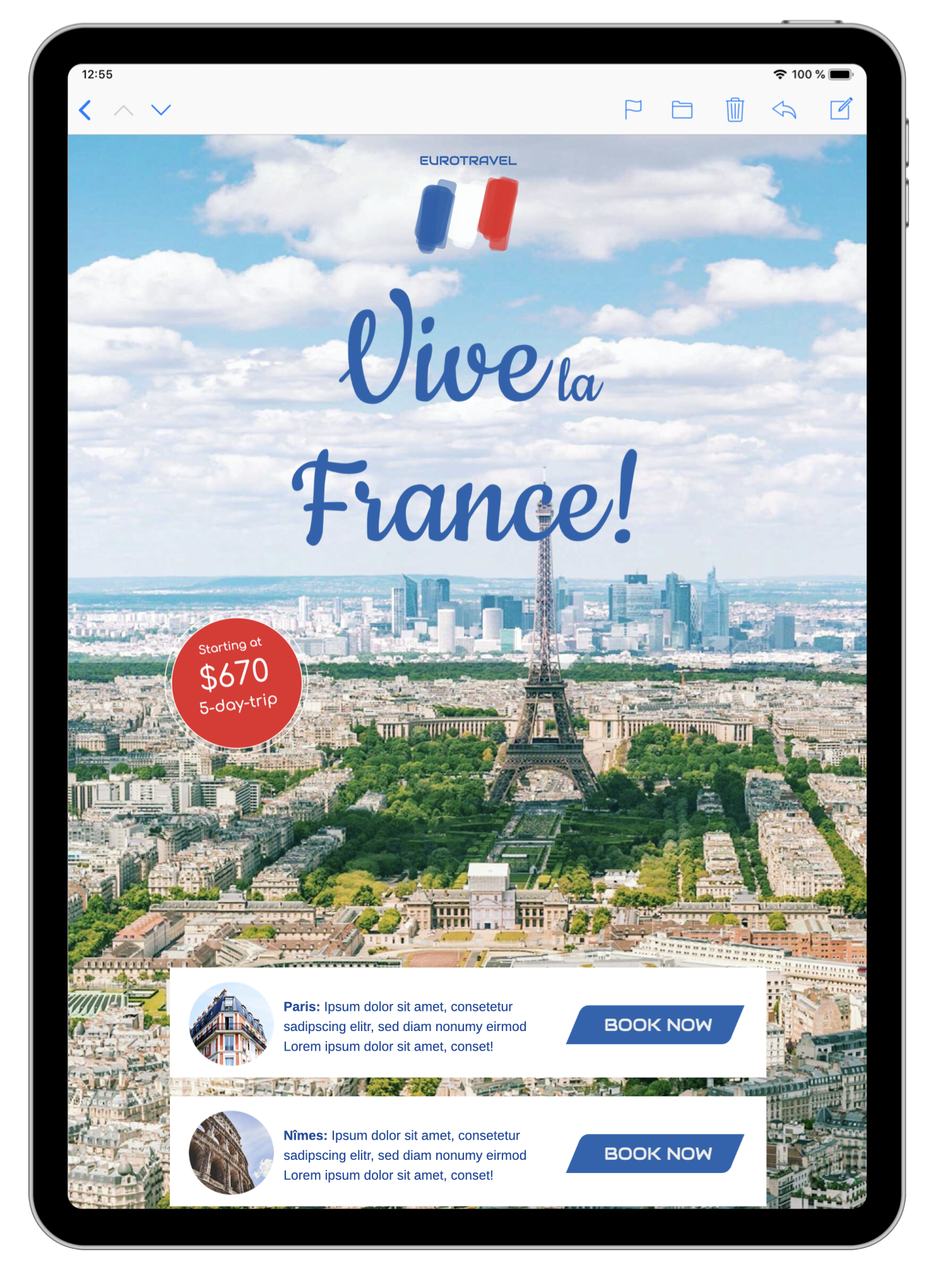 Build an Email Strategy for your Hotel, Holiday Home, or Bed & Breakfast
Booking confirmation
Thank guests for booking with you and confirm the details via a stylish email receipt.
 Offers and promotions
Let customers know about price changes, new packages or special offers.
Coupons
Send out personalised offers and coupons to loyal guests (i.e. on birthdays, special occasions.)
Travel tips
Travellers will appreciate tips about their destination, e.g. weather, currency, activities, etc… 
Internal comms
Keep all your staff up to date on schedule changes, events, policy updates, etc.
Automated emails
Design convenient reminder emails to send to your customers before their stay with you.
Seasonal campaigns
Carnival, summer vacation, New Year's Eve, Christmas… Every holiday is a potential campaign .
Review requests
Thank guests for staying with you and ask for a review on TripAdvisor, Airbnb, etc.
Referrals
Reach out to guests after their stay and ask them to refer your hotel to a friend.
The Essential Guide to Email Marketing for Hotels and Tourism
Just starting out with email marketing for your hotel or travel agency and looking for some tips to help you out? Our essential guide to email marketing for hotels covers all you need to know about getting started, best practice, which emails to send, and how to build your templates in Mail Designer 365.