Mail Designer 365 version 2.4 has landed! In this version, you'll find a range of practical resources for business use cases, including 5 new Design Ideas, 12 new ready-made layout blocks, and new calendar icons. Find out more about the new update and how to get your hands on the latest version in our update guide.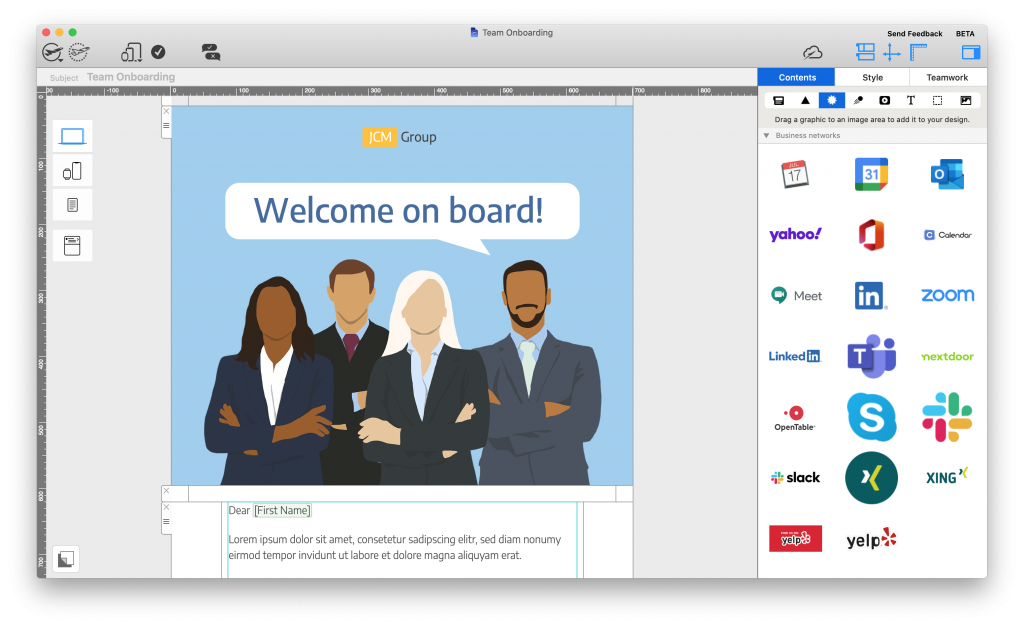 Subscribe for the latest Mail Designer 365 news!
There was a problem registering your email address.
Please check and try again.
Thank you for registering! Please check your email inbox.
We've just sent you an email for you to confirm your email address, if you haven't already.
Whats new in Mail Designer 365 2.4?
New: Design Ideas for business users
This update welcomes 5 new Design Ideas for typical business use-cases. Discover email templates for team newsletters, client onboarding, staff onboarding, shareholder updates, and more. Now available under the "Business" category in the Design Chooser.
Exclusive for Business Premium users – three premium templates for business newsletters:
New: Ready-made layouts
Did you know: Mail Designer 365 offers a wide range of ready-made layouts in the sidebar which you can use simply for inspiration or to fill out and send to your subscribers.
In this update, we've expanded our collection of ready-made layouts with 12 new layouts for events, sales, social media, and more. We've also added a new category for business layouts so business users can find inspiration faster.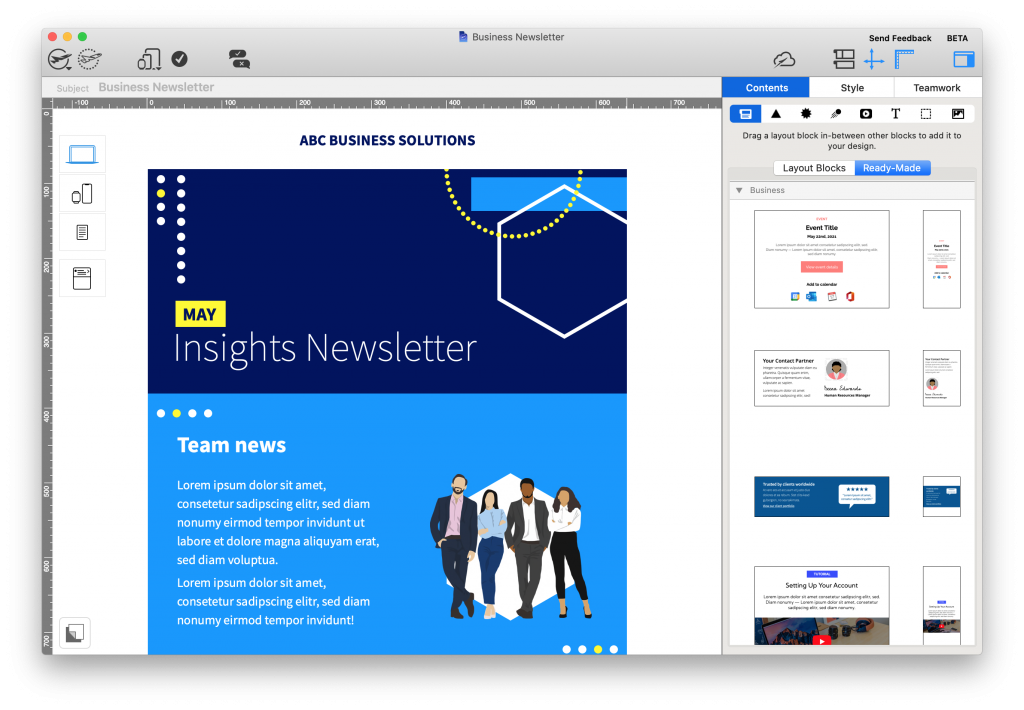 Using ready-made layouts in your designs
Want to try them out? Simply go to "Contents" > "Layout Blocks" and switch to "Ready-made", where you'll find the entire collection ready to drag and drop into your designs!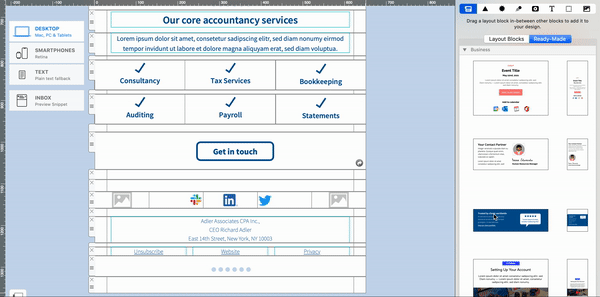 New: Calendar Icons
Need to remind staff about an important date coming up? Sending out email invitations? Looking to promote a webinar or online event? This update also welcomes new calendar icons for leading online calendar services so you can create call-to-action buttons and calendar graphics for your emails.
Head to the Contents menu, where you will find new calendar icons for:
Apple Calendar
Google Calendar
Outlook
Office 365
Yahoo
Calendar.com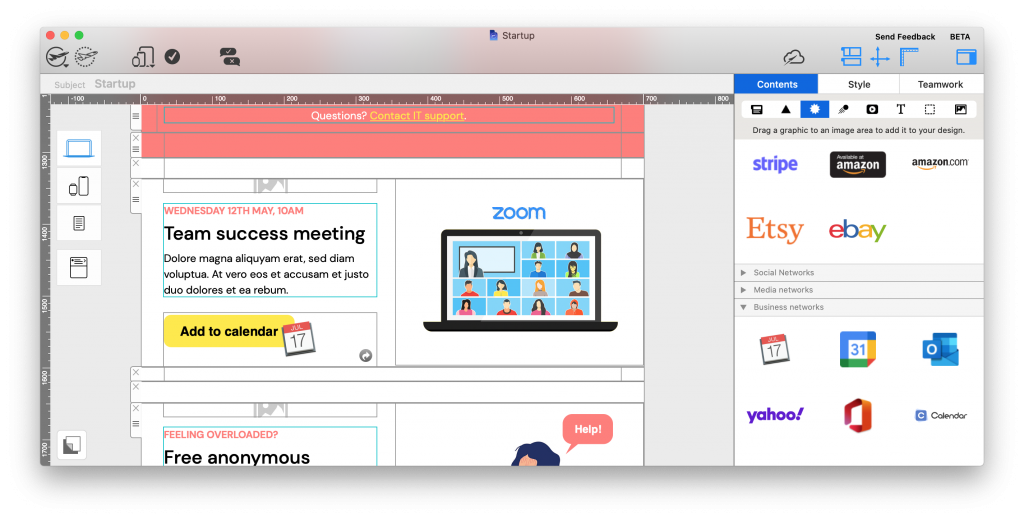 Tip: Want to create direct "add to calendar" links in your emails? This guide shows you how!
Further Improvements and how to upgrade
A problem involving the incorrect detection of table layout blocks has been rectified
Stability and performance updates
Start using Mail Designer 365 2.4 today
This is a completely free update for all existing Mail Designer 365 customers. To start using version 2.4, simply open the app, go to "Mail Designer 365" in the top menu and click "Check for updates."
Tip: Activate automatic updates in your app preferences to make sure you never miss a new version of Mail Designer 365:
Get started with Mail Designer 365 today
Start your 7 day free trial and use your Mac to create stylish email newsletters for your business.
OS X 10.11 – macOS Big Sur