Hey designers, we've got another brand new, exciting update for you – version 1.2.3 has landed! With this update we're introducing our new-look layout blocks, as well as a few new members to the layout block family. You can also expect further fixes and even more stability improvements in this version.
New Look Layout Blocks
We've given Mail Designer 365 a super slick style upgrade, just in time for summer! Our brand new layout block style is fresh, modern, and makes it much easier for you to find the layout block you're looking for.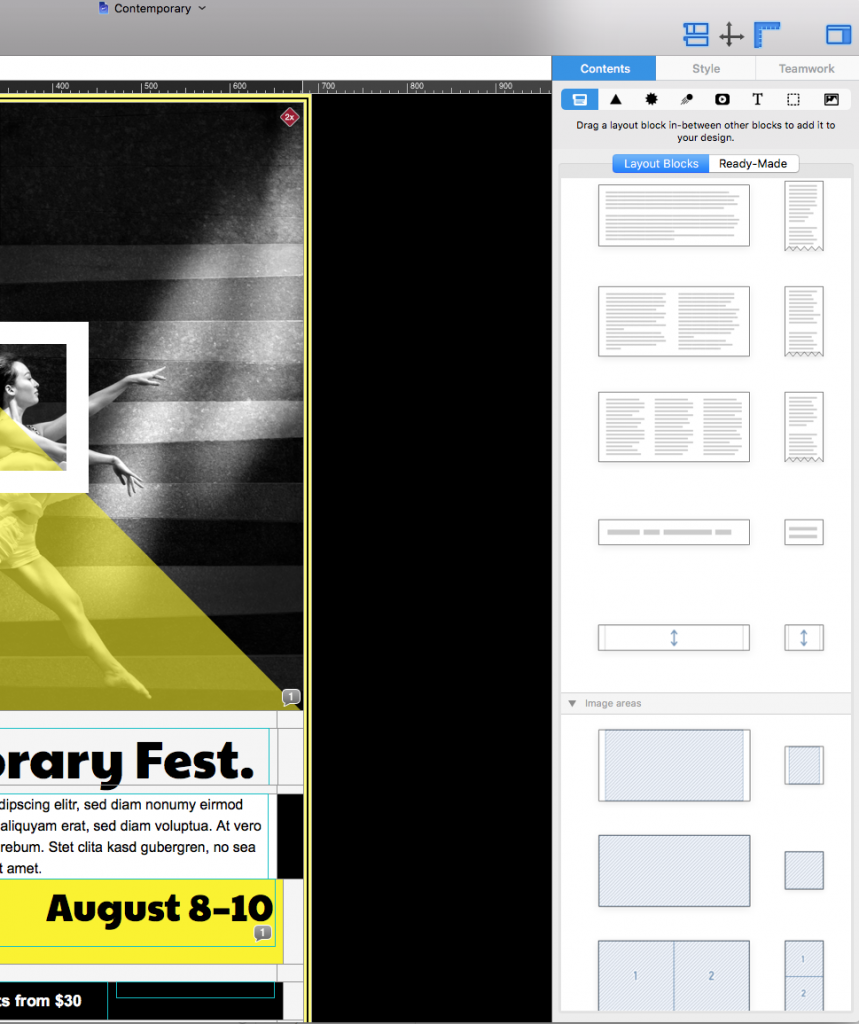 New "Combi" Layout Block Options
Variety is the spice of life, and that's why we like to give you as much choice as possible. This update welcomes even more brand new combi layout block styles to the collection; allowing you to enjoy more flexibility when arranging text and images in your designs. The new blocks work especially well for articles, blog posts, and news updates. Get creative!
Easier Access to Design Guidelines
Enjoy ultimate precision in your designs with the help of design guidelines. Horizontal and vertical design guidelines are now easily accessible via the "Insert" menu. Use these guidelines to easily align design elements across your entire layout for an ultra-refined look.
Further Improvements
Our team has worked hard to improve the following for you:
There is a new preflight warning for images taller than 1728px which are known to cause issues in Outlook.
An issue relating to mailto links and pre-configured subject lines has been resolved.
The undo feature has been improved and works more reliably.
An issue with animated gifs in mobile layout blocks has been fixed.
The app sidebar remains hidden when editing text or moving design elements around.
We have improved our Unsplash support and are now using their new API.
Refreshing your Mail Designer 365 plan and account information now works more reliably.
We hope you will start to explore all of these great new features straight away. If you purchased Mail Designer 365 from our website, click Mail Designer 365 and select check for updates from the the drop down menu to make sure you are up to date. If you purchased from the Mac App Store, please check the updates menu there for your free update.
If you have suggestions for feature updates or improvements, let us know. We'd love to hear your feedback!
Stay creative!
Your Mail Designer 365 Team