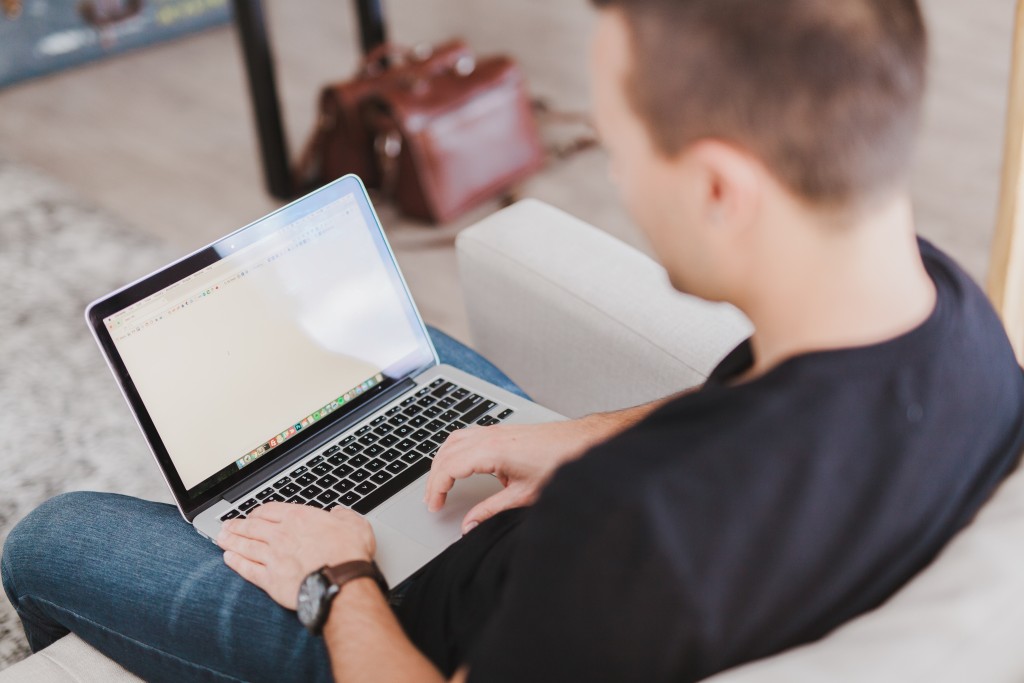 Everyone occasionally makes grammar mistakes. A prevalent source of blunder occurs with using the wrong word that sounds the same as the word you intended to use. We call these "homophones" or "homonyms." Homophones are words that sound alike but have different meanings and spellings. On the other hand, homonyms are words that are said the same way or are spelled the same but have different meanings. English has plenty of words that can be tricky because they have the same pronunciation or spelling but completely different meanings.
If English is not your first language, then you may need to keep an extra eye out for homophones or homonyms to avoid making errors. Don't worry - even native English speakers make some of these mistakes.
Although grammar and/or spelling check may be available, they do not always catch all of the mistakes being made. So be sure to always proof read and go through our recommended pre-flight checklist before you click send. We want to share several homophones that people commonly get confused with, so you can avoid making these mistakes: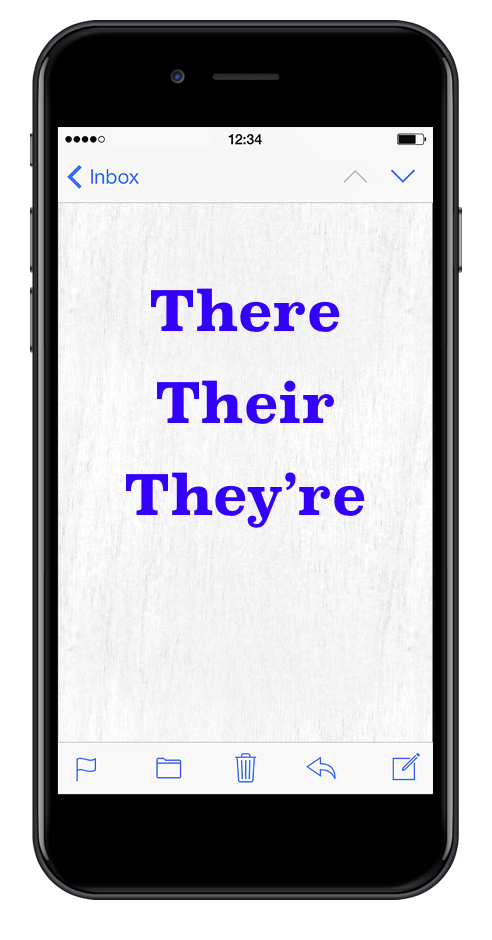 1. There, Their, and They're are homophones that so many people often get jumbled up with.
"There" is commonly used to reference a place, point, or respect. For example:
"You can drop me off over there."

"I disagree with you there."
"Their" is possessive. For example:
"Her parents will decide whether or not they will put their house up for sale."

"Their Christmas decorations always lit up the street."
"They're" is a contraction of "They are." For example:
"This weekend, they're going to visit

Neuschwanstein Castle."

"They're shopping for back to school supplies."
2. Your and You're are two homophones that students and adults alike have problems with.
"Your" is possessive. For example:
"Your daughter's school is closed today because of the snow storm."

"Make your online customers happy by providing them with free shipping."
"You're" is a contraction of "you are." For example:
"You're going to be busy in June and July."

"The choir teacher will decide if you're going to compete at regionals."
Do you struggle with distinguishing "you're" from "your?" In case you are not sure whether to use "your" or "you're," then we recommend checking to see if the sentence will work when you replace the word with "you are." If the sentence still makes sense, then feel free to use "you're."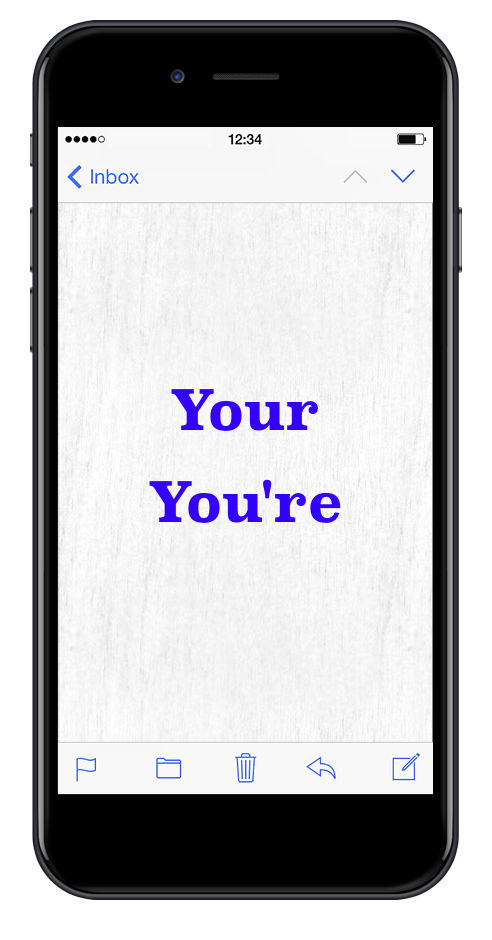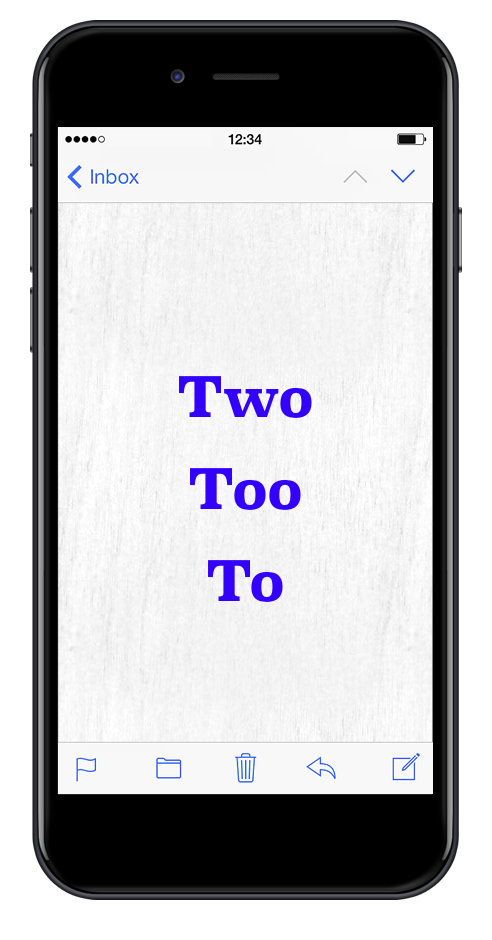 3. Two, Too, and To
"Two" refers to the number 2. For example:
"If you buy three, then you can get two candles for free."

"You only have two days left to take advantage of our 20% discount code."
"Too" means also or something that is in excess. For example:
"Arden bought that purse too."

"Livi purchased too many shoes."
"To" is a preposition pointing towards a person, place, point, or thing. Another way to use "to" is to express the limit of something or to express the purpose of something. For example:
"We are planning to go to the mall to shop for Annie's birthday."

"Dennis grew to over 6 feet tall."
4. It's and Its are homophones that people still get mixed up with. Don't worry, they're easy to differentiate:
"It's" is the contraction of "it is." Typically, when you use an apostrophe s ('s), you normally assume that this signals the possessive form of the word. Remember that with the word "it," you are dealing with the exception to the rule. Whenever you see "it's," then know that this refers to the contraction of "it is." For example:
"It's going to be extremely busy all week."

"Detlef believes that it's never too late to learn a language."
"Its" is possessive. For example:
"The beauty store had its annual VIP sale."

"The company replaced its support system yesterday."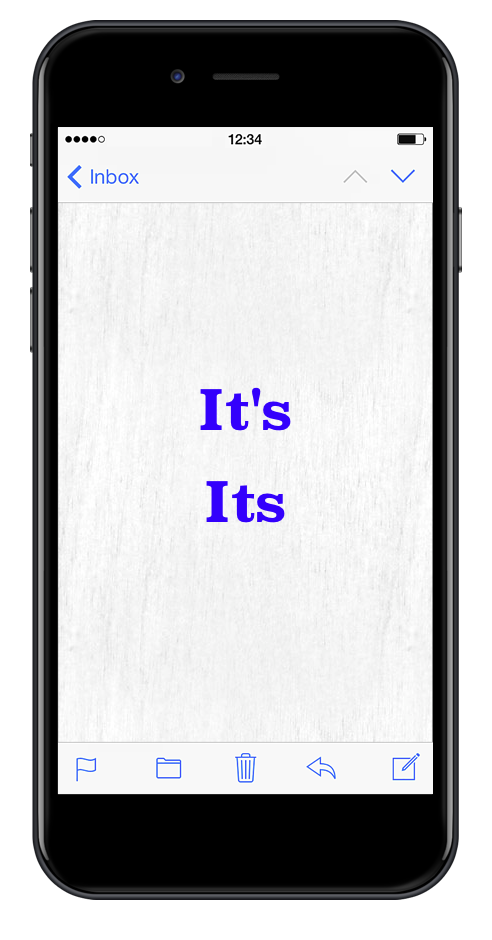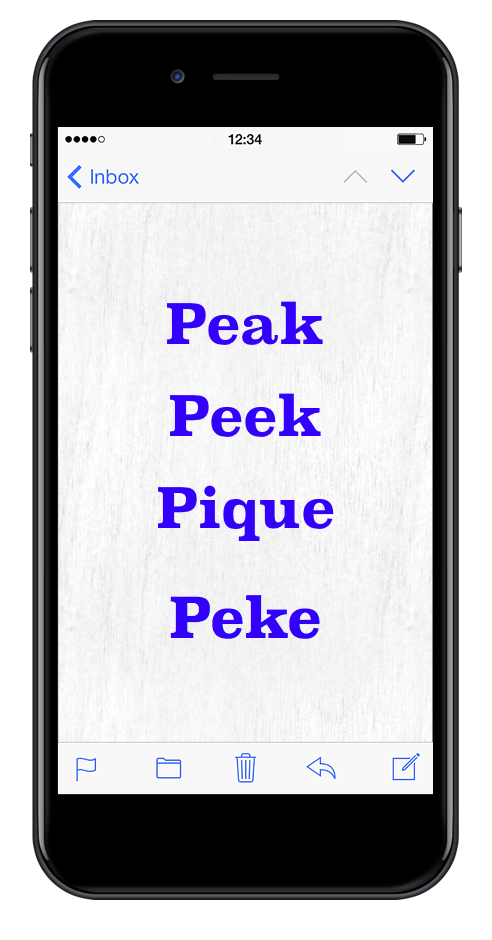 5. Peak, Peek, Pique, and Peke
"Peak" means the top or the highest point of something. For example:
"Our peak shopping season starts in November and ends after the second week of December."

"Our social media engagement usually peaks on the Wednesday of every week."
"Peek" means taking a quick look or glance. For example:
"Let's take a peek of the Fall catalogue."

"Here is a sneak peek of the new trailer."
"Pique" means to excite or irritate. For example:
"The subject line piqued my interest, so I quickly opened the mail."

"She was piqued when they did not select her as one of the guest speakers."
"Peke" is not commonly used, but we added it here just in case. Peke is a short-term for Pekinese dogs.
"The peke waited patiently outside as the owner shopped for groceries."

"Our neighbors adopted a peke."
6. Who's and Whose
"Who's" is a contraction of "who is. " For example:
"Who's to say that you can't wear white after Labor Day?"

"Who's going to Coachella this year?"
"Whose" is possessive. For example:
"Whose laptop is this?"

"He works as a salesperson whose salary depends on commision."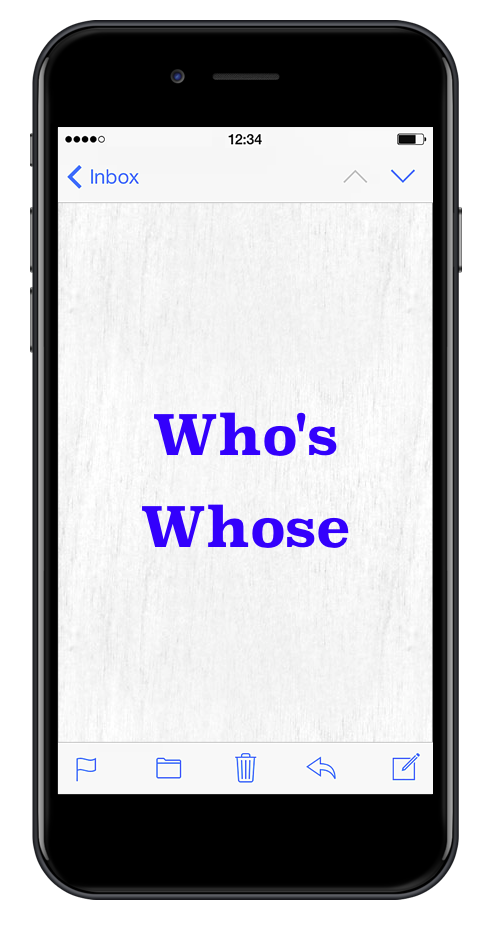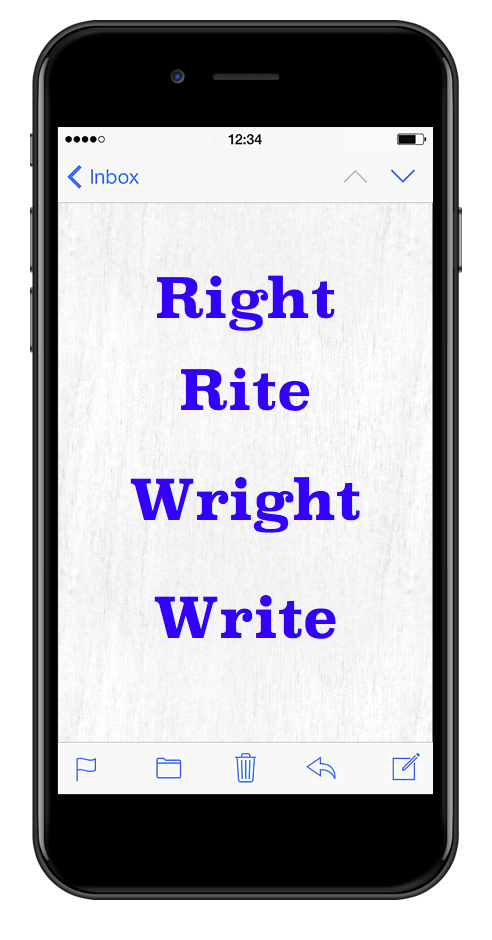 7. Right, Rite, Wright, and Write
"Right" can be considered as a homonym. One meaning "right" is correct or proper. "Right" can also mean immediately or exactly. It can also mean the direction that is the opposite of left. For example:
"This is the right way to greet your customers."

"You need to comply to unsubscribe requests right away."

"We need to turn right onto Johnson St."
"Rite" means a ceremonial act or practice. For example:
"Getting your driver's license can be seen as a rite of passage into adulthood."

"The rite of afternoon tea is more common in Europe than in North America."
"Wright" is a worker who usually creates or builds something. For example:
"His grandfather was a witty playwright."

"

The wright did a great job on reconstructing the apartment to look the way we imagined."
"Write" is to communicate in writing or setting down words on paper or by typing on the computer. For example:
"We will write the press release for our new product launch with the VP of Sales."

"You should write to customer support, in case you are having problems with your software."
8. Check and Cheque
"Check" can be considered as a homonym. One meaning of "check" is to review or verify correctness. "Check" can also mean to restrain or stop something. Another definition of "check" is the bill in a restaurant or a bar. "Check" is also the American way of spelling a written order for a bank to pay a bill. For example:
"We wanted to check if the store accidentally double charged my credit card."

"Her mother was always around to keep her behavior in check."

"They decided to split the check."

"She wrote a check to donate to the Children's Hospital."
"Cheque" is the British spelling of "check" as in the written order for a bank to pay a bill. For example:
"Her grandmother wrote her a cheque to pay for her tuition."

"She deposited the cheque today."
Keep your audience in mind when you're choosing between check and cheque. If the majority of your subscribers are from the UK, Australia, and New Zealand, then we suggest to use "cheque" whenever you are talking about the word as a written order for a back to pay a bill. If the majority of your subscribers are from North America and Asia, then go for "check."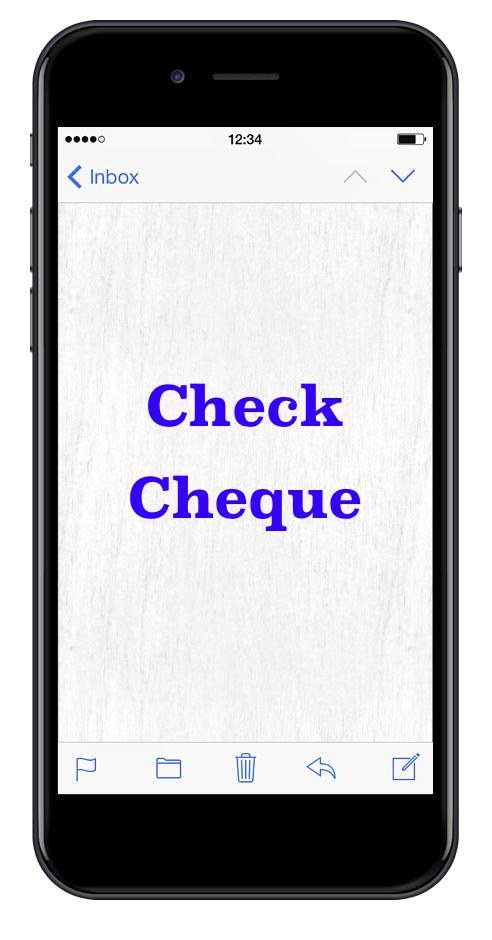 9. For, Fore, and Four
"For" is a preposition that alludes to the purpose or belonging to something:
"We designed a welcome email template specifically for new subscribers."

"She bought fresh meat for her dogs."
"Fore" means to be placed more to the front relative to something else. Another meaning of "fore" is to occur first or before with regards to place, time, or order. For example:
"You were assigned a seat in the fore of the class."

"New management brought old issues to the fore."
"Four" is the number 4. For example:
"Joy bought four pizzas for tonight's get together."

"Jovie gave four cupcakes to her favorite teacher."
10. Grate and Great
"Grate" is another homonym. For instance, "grate" can mean to grind down or to irritate. Or "grate" can also be used as a noun to describe the metal bars that you find on stoves, furnaces, fireplaces, etc. For example:
"He grated the cheese on top of the spaghetti."

"His sarcasm started to grate on my nerves."

"Her left heel got stuck within one of the holes of the grate."
"Great" can mean something that is large. "Great" can also mean that something is  important. Another way to use "great" is to describe something that is excellent or skillful. For example:
"There is a great difference between phone model A and phone model B."

"Many great politicians studied at Ivy Leagues"

"Paul's meticulousness to details makes him a great manager."
Tip: Don't get confused between "greatful" and "grateful." "Greatful" is not a word. On the other hand, "grateful" means being thankful or showing/feeling appreciation or gratitude.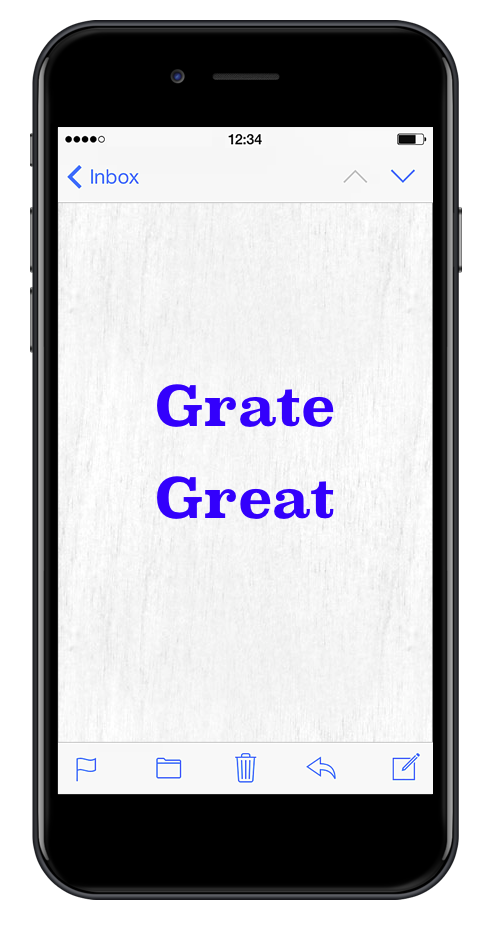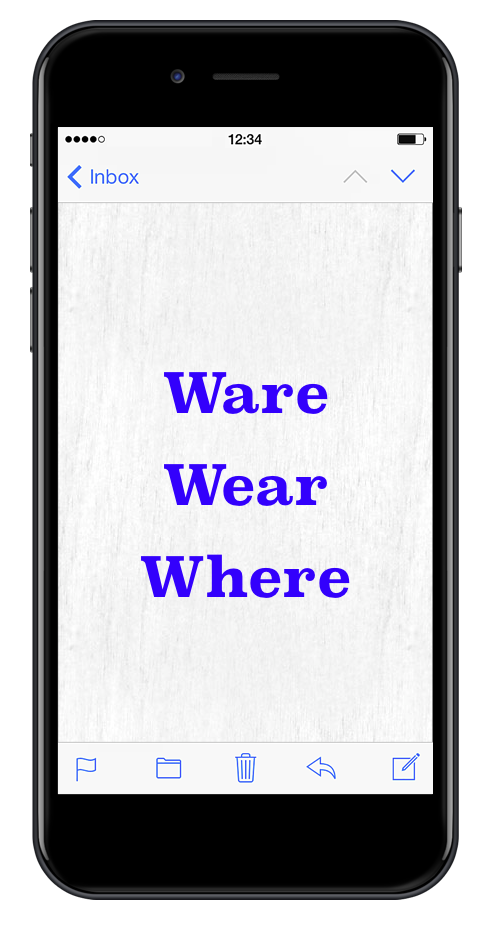 11. Ware, Wear, and Where
"Ware" can mean to be cautious or be aware of. Also, "ware" can refer to a specified kind or class of manufactured goods or intangible items as in "silverware" or "software." For example:
"Ryan is ware enough of the different animals he might encounter at the national park."

"They decided to put their mother's glassware collection up for auction. "
"Wear" means to put on or to be used up. For example:
"Stephanie decided to wear her brand new leather jacket."

"You can clearly see that the principal's patience is wearing thin."
"Where" is used to depict a place, point, or part. For example:
"Where should we place the photo in our email design?"

"They decided to hold the wedding at the same church where her parents got married."
12. Review and Revue
"Review" means an inspection or an article or report that is a critical evaluation of something. In addition, "review" can mean the process of going over something again to possibly correct errors or get more acquainted with the information. For example:
"Marvin's review of the vacuum cleaner was thorough and informative."

"Dianne needs to review for her Finance exam next Monday."
"Revue" is a
form
of
entertainment
that includes skits, sketches, songs, dances, etc. For example:
"The students are going to perform a revue on October."

"Tong Tong's International Revue has been a global hit for over ten decades."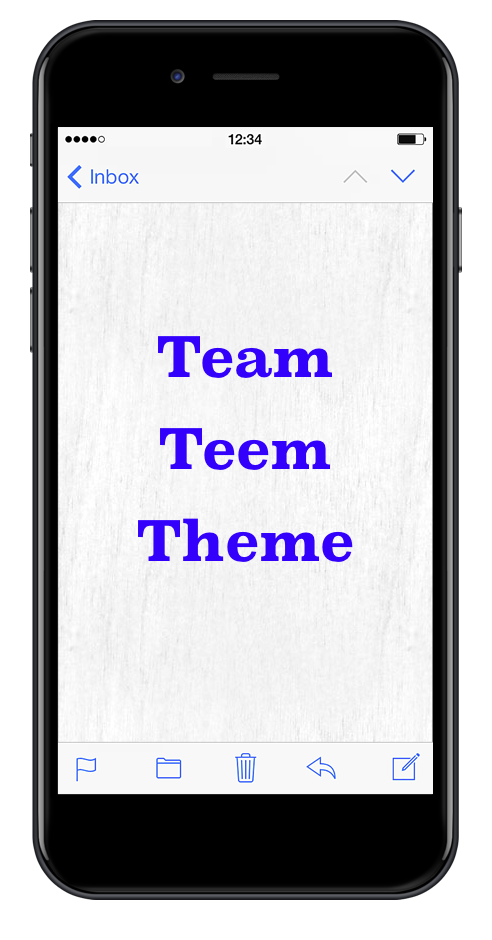 13. Team, Teem, and Theme
"Team" is a group of people that is associated in a joint action. For example:
"Our football team won our Homecoming game."

"The developer team was able to fix the recent bugs."
"Teem" means to reproduce. "Teem" can also mean to empty out or to pour out. Another definition is to gather in large in number. For example:
"A couple of years after the fire, the forest teemed with new life."

"The river teems down with plenty of fish during this season."

"The mosquitoes usually teem around this area from early June to the end of July."
"Theme" can mean the underlying subject or the main idea or motif. For example:
"This year's prom theme is the 60s."

"The theme for this fall's clothing line is equestrian."
14. Weather and Whether
"Weather" describes the state of the environment regarding the temperature, moisture, wind, pressure, etc.
For example:
"Did you know that the weather in Chicago is typically below freezing point during the winter months?"

"The weather in Germany can be unpredictable."
"Whether" is usually used to state different alternatives. For example:
"I can't decide whether to attend the birthday party or not."

"We have doubts whether we can beat last week's webinar attendance."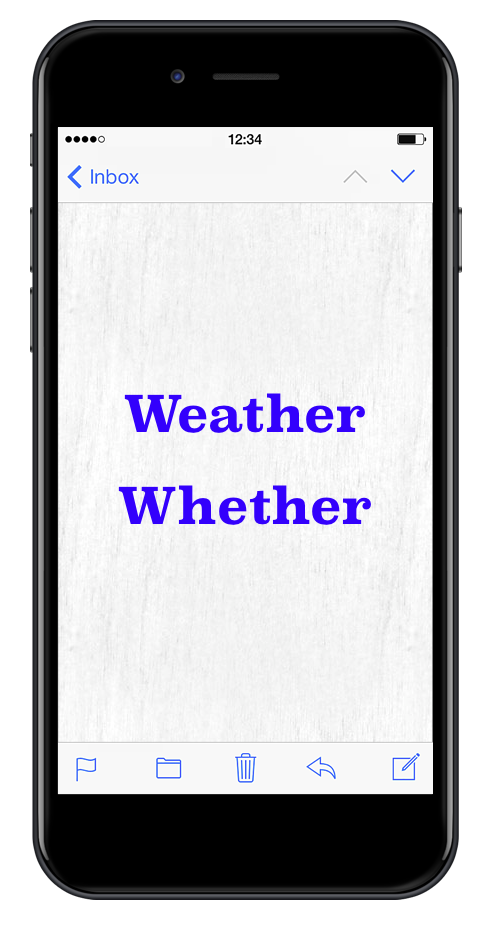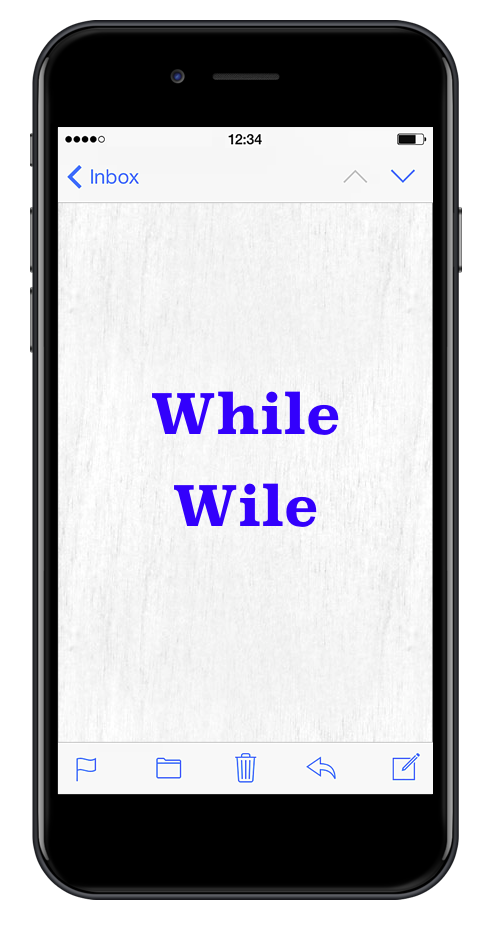 15. While and Wile
"While" means an interval of time or to pass time. For example:
"Please serve the salad, while I put the ham in the oven."

"His dad prefers to sit, while his mom shops."
"Wile" means a trick. Another definition of "wile" is to lure or to use a cunning strategy. For example:
"

The toddler used one wile after another until he got what he wanted.

"

"Her voice wiled the entire audience."
Key takeaways:
Don't solely depend on grammar or spelling check

Be aware of homophones/homonyms to avoid making mistakes
Until next time,
Your Mail Designer 365 team
Get expert tips straight to your inbox!
Sign up here for our email newsletter and enjoy regular tips, tricks and advice for everything relating to email design – delivered directly to your inbox.
There was a problem registering your email address.
Please check and try again.
Thank you for registering! Please check your email inbox.
We've just sent you an email for you to confirm your email address, if you haven't already.