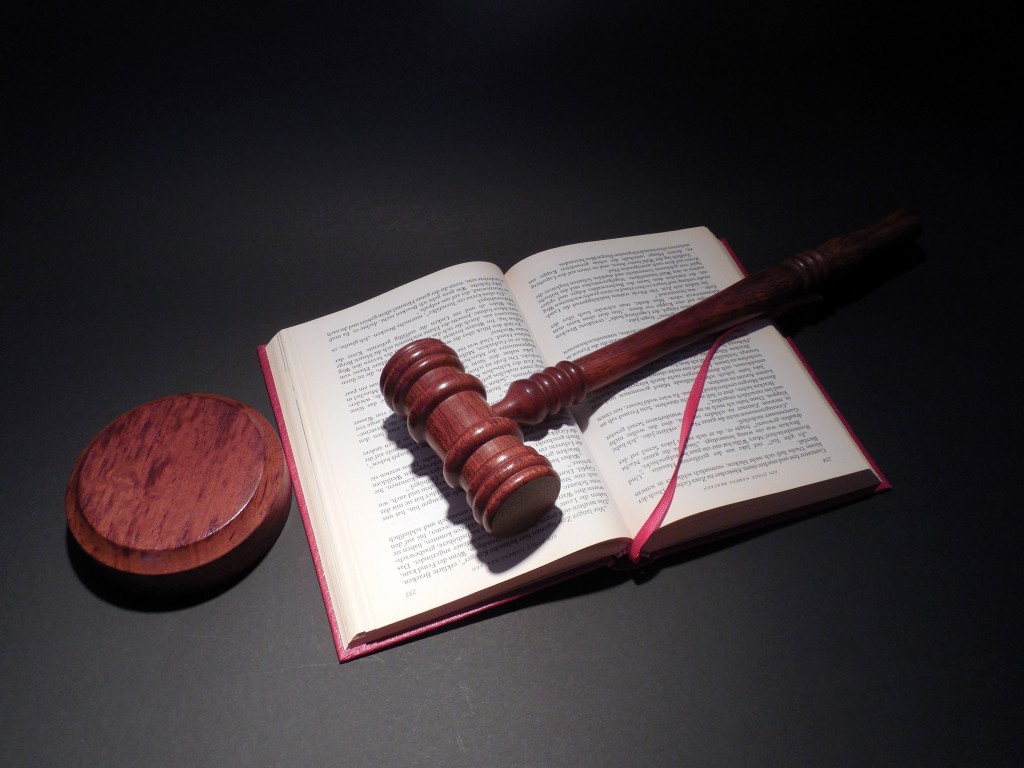 Beginner's Guide to Email Marketing
Step 6
Keep It Legal: Safe Email Practices 
Email laws!
Have you heard of them? Don't worry if you haven't. Most people are not aware that email laws exist.
Compared to other laws, laws that govern emails are relatively new. As an email marketer, you need to be aware that commercial emails have to follow certain guidelines to avoid breaking the law. And since most modern businesses have an international clientele, it has become increasingly important to abide by international anti-spam and privacy laws.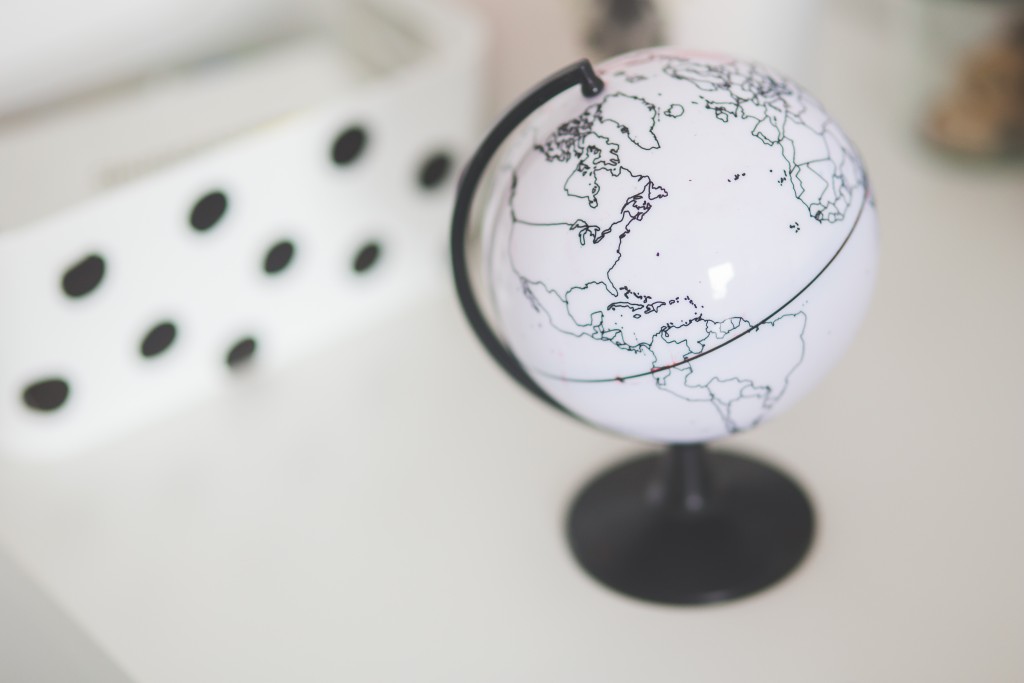 If you're new to email marketing, then you need to know the basic requirements when it comes to commercial emails. To help, we disclosed some tips that you should try to include in every commercial email you send.
Disclaimer: Please understand that this is only meant to share knowledge and not serve as legal advice. Make sure to do in-depth research on international email and privacy laws and/or ask your legal team if you have any specific questions.
Before we get started, we want to emphasize the importance of paying attention to where your email subscribers are located. You may be following all of the email laws that apply to your country but breaking the law in a recipient's country - both matters.
Our 15 safe email practices tips for email marketing:
1. 

Represent your business accurately
Who is the email coming from? Add your official business name as the Sender Name. Recipients should be able to tell which company is sending them the email. 
Quick tip: When it comes to email laws, practicing this step has become pretty standard. To help make your life easier, most email service providers available in the market will automatically make sure that your business is represented accurately. All you need to do is to provide them with accurate information during their sign up process. 
2. 

Keep the header crystal-clear
Make sure the From, To, and Reply-to email addresses are all accurate. Also, ensure that the Reply-to email always works. Recipients must be able to reach your business without any problem. Aside from the Sender Name, make sure that the Reply-to Name also includes your business's name.
Quick tip: If you have different email addresses to undertake different issues, then clearly state which addresses they need to contact. For example: If your customers have any questions about products, then you may want to direct them to your customer service's email address. If your customers have any technical issues, then you may want to ask them to send a message to your technical team's email address. Whatever the email address and whomever the representative, try to always include your business name within each contact info.
3. 

Identify your topic and message type
Are you launching a new product? Or do you have an upcoming sales event? Or is there a new band lined-up for your club? Whatever your topic may be,  try to create email content that centers around your topic. To prevent confusion, don't stray far away from your intended topic within the email. Also, be transparent on what kind of message the email is. If your email is an ad, then identify it as an ad. If your email is a giveaway, then identify it as such.
Quick tip: If you have customers in China, then know that the Chinese law requires you to have the word "ad" or "advertisement" or something equivalent in the subject line, whenever you send marketing emails. In other countries, you can place the identification within the content of the email.
4. 

Add a relevant subject line
Once you identify your topic, create a subject line that is related to your topic. If your subject line is not in-line with your topic, then people are more likely to mark the email as spam.
Quick tip: Make the subject line short. Personalize it. Tease them with what's inside.
5. 

Include the business email and postal address at the footer
Always incorporate your business email and postal address at the bottom of the email newsletter. Including your official business email address is important because it serves as a way for recipients to contact your business if they have any general questions or complaints.
Adding your business's valid postal address is an essential part of commercial emails. Recipients should be able to look up your business's postal address on a search engine and confirm that it is your business's authentic, registered address. A valid postal address can serve a way to check if the email came from a credible source. 
Quick tip: Keep your addresses up-to-date. In some countries, PO box addresses are not enough. The best practice is to include your business's registered office address.
6. 

Add the company's phone number and website
Every commercial email you send should have your business's valid phone number and website. Recipients should be able to call and reach your business if they need to speak to one of your representatives. Also, to reassure subscribers that the email is authentic, provide a link to the company's official website within the email.
Quick tip: A functioning phone number is not enough. Think about how disappointing it is if all of your calls towards a company are left unanswered or unreturned. To maintain a good brand reputation and brand image, make sure that people can actually reach a representative.
7. 

Include the company's registration number and place of registration at the footer
Along with the company address and phone number, some countries also require you to add your company's registration number and place of registration.
Quick tip: If you have an international clientele, then get in the habit of including the company's registration number and place of registration at the footer. This is a safer practice and will help  you worry less in the long run.
8. 

Don't break any copyright or trademark laws
Only include photos, GIFs, or art that you created or bought/commissioned. Or use the ones released for public domain and free of copyrights. If you use a third party's artwork, make sure that you are legally allowed to modify and distribute them, even for commercial use. Also, refrain from using photos with another company's logos and products because you may be violating their trademarks.
Quick tip: Many email service providers have an image gallery with stock photos available to their users like AWeber. You can also find websites that provide stock photos free of any copyrights, such as Public Domain Archive.
9. 

Disclose why they are receiving the emails
Exclusively email individuals who opted-in. Then, remind them why they are receiving the emails, which should only be because they have chosen to opt-in or given explicit permission to receive your commercial emails. 
Examples of what you can write:
"You are receiving this message because you opted in at

Enter Your Business Website Here

."
"You received this email at

Enter The Recipient's Email Here

 because you signed up for

Enter Your Business Name Here

emails."
"This email was sent to you because you have registered or accepted our invitation to receive emails from

Enter Your Business Name

."
Quick tip: Try to include this information at the footer of the email. You can also follow with "If you no longer wish to receive emails from us, then you can  unsubscribe here." 
10. 

Include an opt-out mechanism
Recipients must be able to opt-out of receiving any future emails from you if they want. Be clear and precise on what your readers need to do to opt-out. Make the process simple, easy, and quick for them.
Quick tip: The opt-out link must work for a minimum of 30 days after sending the email. Remove email addresses who opted-out from your emailing list as soon as possible and within 5 business days maximum.
11. 

Be aware of what others are doing on behalf of your business
Whether it be in-house employees or external email services, you must always be aware of what others are doing on behalf of your business. If they unknowingly break the law, your business will still be held liable.
Quick tip: Double-check everything before anything goes out to the public on behalf of your business. Be as meticulous as possible.
12. 

Do the double opt-in
Some countries require single opt-in, while others require double opt-in. To stay on the right side of the law, we suggest to always practice the double opt-in process. Double opt-in is easy - just send your clients an email asking them to confirm their subscription. Most email service providers easily allow you to do this with email automation.
Quick tip: Don't hesitate because you think that double opt-in will make your list short. In fact, the double opt-in protects you from email scams and fake subscribers, which can potentially make you pay more for a longer list that does not convert. Although the double opt-in can potentially shorten your subscriber list, you will surely have quality over quantity - resulting in higher opening rates and lower unsubscribe or bounce rates.
13. 

Store the opt-in information
You must be able to provide proof that the recipient has opted-in. You never know when you have to provide proof. Remember: the burden of proof always lies on the business sending out the email newsletters.
Record and store the following:
Date and time the individual opted-in

IP address used

Type of browser and operating system used

Confirmation email sent

Date and time the individual confirmed opting-in 
To protect both your business and your subscribers, store the data you collect securely.
14. 

Add a clearly visible privacy policy
Since you need to collect and store people's information, you must clearly state your privacy policy. The privacy policy should include the terms for collecting opt-in information, email engagement information, and website engagement information (if you track these).
Try to include the following: 
What personal data you are collecting

How will you use the collected data

Where you store the data

How will you keep the information secured

What are the circumstances that the collected data will be released

To whom will the information be released

To what extent are the data being used to make automated decisions and the logic behind the automated decision making

How can subscribers review the collected information

How can subscribers make changes and/or delete their personal data

When does the policy take into effect

How long is the policy applicable

How will you notify people of any changes to your privacy policy

Privacy policy of your emails service provider and other email marketing tools you use to collect personal data from your subscribers 
Make sure to include your privacy policy within the opt-in form and your emails. This can easily be done by linking to a landing page that contains all of the terms of your privacy policy.
Quick tip: Even though some countries do not legally require you to link to your privacy policy within your commercial emails, your subscribers will still appreciate it. In this digital age, consumers have become more self-aware of legal agreements and how it affects them.
15. 

Include a way for people to manually agree to your privacy policy
During the opt-in process, do not use a pre-checked box to get people to agree to your privacy policy. Keep the box unchecked. This will provide them with an opportunity to review your privacy policy and make a decision whether to opt-in or not. Think of it as a good first step towards getting explicit consent for email subscription from individuals.
Key messages:
Be aware of different countries' email laws if you have an international subscribers list
Comply with the stricter rules to avoid breaking any law (double opt-in, registration number, etc.)
Consult with a legitimate law firm or legal team if you have any legal questions
Until next time,
Your Mail Designer 365 team