Mail Designer 365 and Direct Mail
Build custom made HTML email templates to use with Direct Mail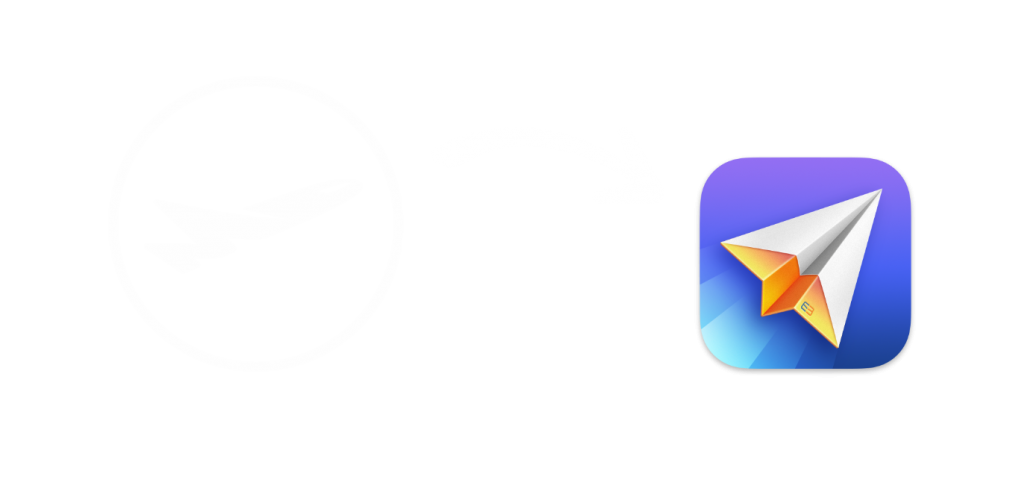 Mail Designer 365 is the best HTML email editor for Direct Mail. Create a stunning HTML email design with the easy-to-use drag & drop editor and export to Direct Mail for Mac in just one click. Use your Mail Designer 365 template for transactional emails, automated email campaigns, sales, promotions, and more.
Connect Mail Designer 365 to Direct Mail for Mac
Choose "Window" > "Integrations"
Select Mail Designer 365
Click "Install Plug-In"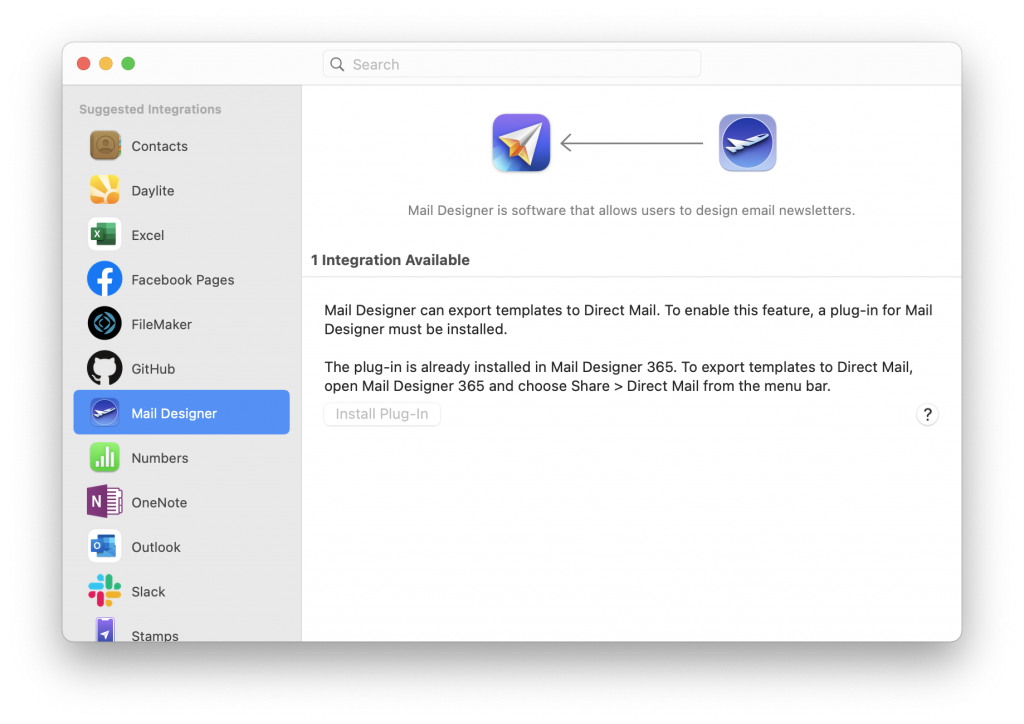 How to export your HTML email to Direct Mail
Once you've installed the plugin, exporting your Mail Designer 365 template to use with Direct Mail is super straightforward:
Click on "Share" in the top menu and select "Direct Mail"
Your design will then be exported to Direct Mail
You can now use your Mail Designer 365 template with the automation tools provided in the Direct Mail for Mac platform.
Our team is always on hand ready to give you support. If you have specific questions regarding HTML export to Direct Mail, or just need some extra help getting set up, get in touch!
Mail Designer 365 works seamlessly with all leading email marketing services. If you're looking for a different service, check out our full range of integrations and compatible platforms on our integrations page.