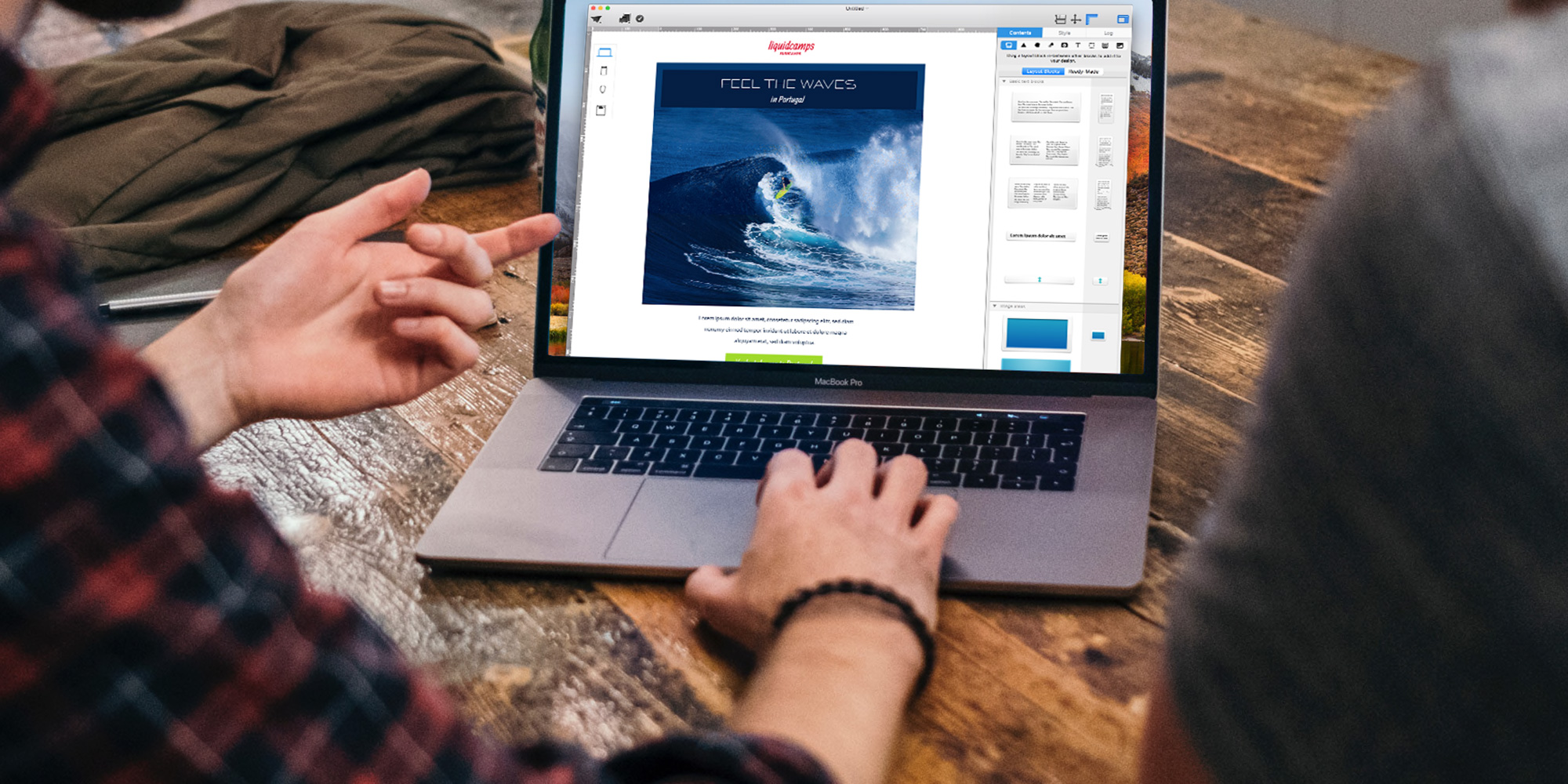 Export newsletters with Mail Designer and send via Direct Mail
Need HTML responsive email templates for Direct Mail? If you use Direct Mail to send out your newsletter templates, then you can still use Mail Designer 365, an email creator and email designer software for Mac users, to create your email design. Mail Designer 365's mail templates give you the flexibility to create beautiful email marketing designs that are compatible with Direct Mail. Use Mail Designer 365 to create HTML responsive email newsletters for Direct Mail without breaking a sweat – no HTML and CSS knowledge necessary.
Sending a newsletter – Direct Mail
Launch your email newsletter templates with Direct Mail's email delivery service and enjoy Direct Mail's features, including email personalization, design test feature, email sign-up form builder, segmentation, etc. We provide you with our Direct Mail's integration guide so you can execute e marketing with ease.
Create and send email newsletters using Direct Mail
Here's how to create a newsletter template design for Direct Mail and reach mail clients with a little help from the the HTML export feature in Mail Designer 365…

Exporting your email templates for Direct Mail
There is a Direct Mail Plugin available for Mail Designer 365. When you open Direct Mail, it will detect if Mail Designer 365 is installed. Direct Mail will automatically prompt you to install the plug-in. Here's what that looks like:

Send via Direct Mail Plugin
Make sure you have Direct Mail version 5.1 or later for the plug-in

Choose "Window" > "Integrations"

Select Mail Designer365

Click "Install Plug-In"

Once the plugin is installed, open Mail Designer 365

Choose "Share" > "Direct Mail"

You can also click on the airplane launch button and select "Direct Mail" from the drop-down menu



How to send an HTML email campaign via Direct Mail – made simple!
And that's how to send out an email using Direct Mail! Exporting Mail Designer 365's email templates for Direct Mail is simple. Now, you can send out your HTML mail design on Direct Mail.
Give our Direct Mail integration a go – build your Direct Mail email template with Mail Designer 365. We hope our walkthrough of creating and sending email campaigns has been helpful. What are you waiting for? Design and send a marketing email through Direct Mail today. Have an email blast!
We are happy to provide you additional responsive email design services!