Hi Mail Designer 365 users, we have a brand new update for you. Version 1.9.4 fixes a few minor issues in the app. As well as this, we also have an exciting update to the my.maildesigner365 service. Here's what's new…
Mail Designer 365 1.9.4
This update concentrates on improving the performance of moving graphics within a Design Idea, as well as general app stability improvements. Our team was also able to address a few issues reported by our beta testers (thanks guys!) which have now been rectified in this release.
If you want to test beta versions in future, make sure you've activated beta testing in your app preferences. To do this, go to "Mail Designer 365" > "Preferences" > "Updates" and check the box:
Improved Billing View in my.maildesigner365
With multiple team members and plans to consider, we wanted to make the billing process as easy as possible for team admins.
The brand new team billing view in my.maildesigner365.com provides admins with a useful overview of your current plan status; including active plans, renewal date and cost breakdown. As well as this, you can also view all previous purchases associated with your team and reference invoices here to make accounting easier.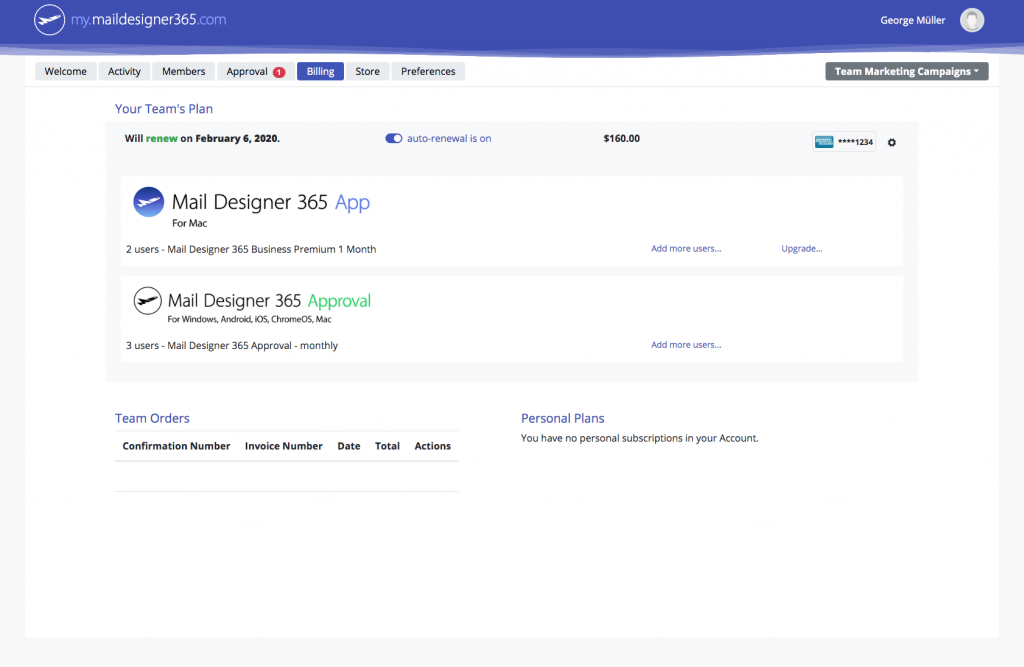 We hope you'll find the new billing view useful! Let us know if you have any questions or feedback.
Until next time,
Your Mail Designer 365 Team