Capture the attention of travellers...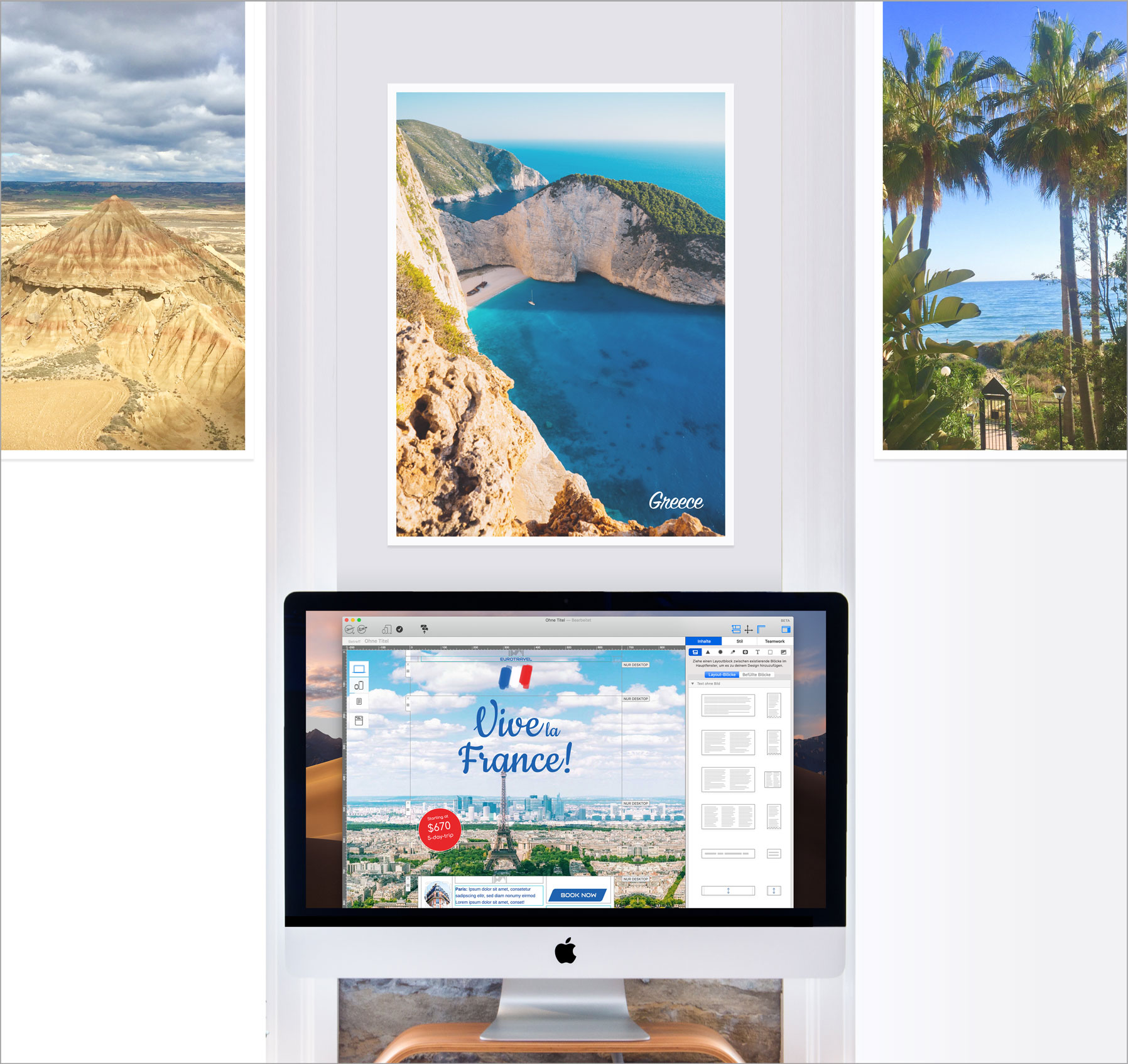 Create over-the-moon newsletters to show your customers your services: trips, hiking, cruises, tour guides, short or long journeys, boat rental, language learning trip, and much more!
Your travel-related business can enjoy it the return of sending beautiful and assertive newsletters to grow in customers and fidelity. Mail Designer 365 is made for every small or big business, and can be used right away. No need of coding knowledge!
Send beautiful booking confirmation, reservations, tips for your customer travel, seasonal offers and coupons to reminder your customers how good is to travel, share updates and news with your staff and much more! The possibilities are countless!
The perfect newsletter tool for you: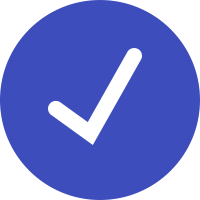 Travel agencies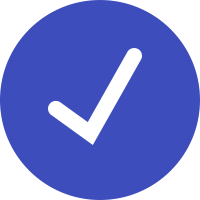 Package holiday providers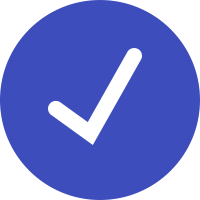 Day or short trips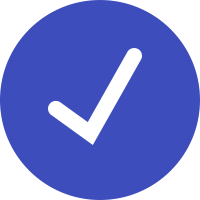 Adventurous packages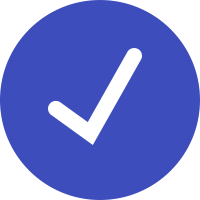 Tour operators/guides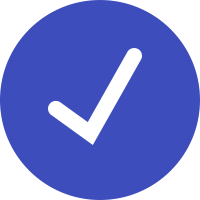 Cruise operators/guides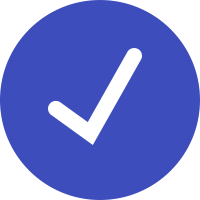 Backpackers travel services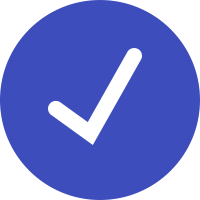 Boat/sports rental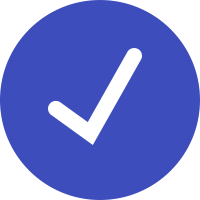 Language learning trip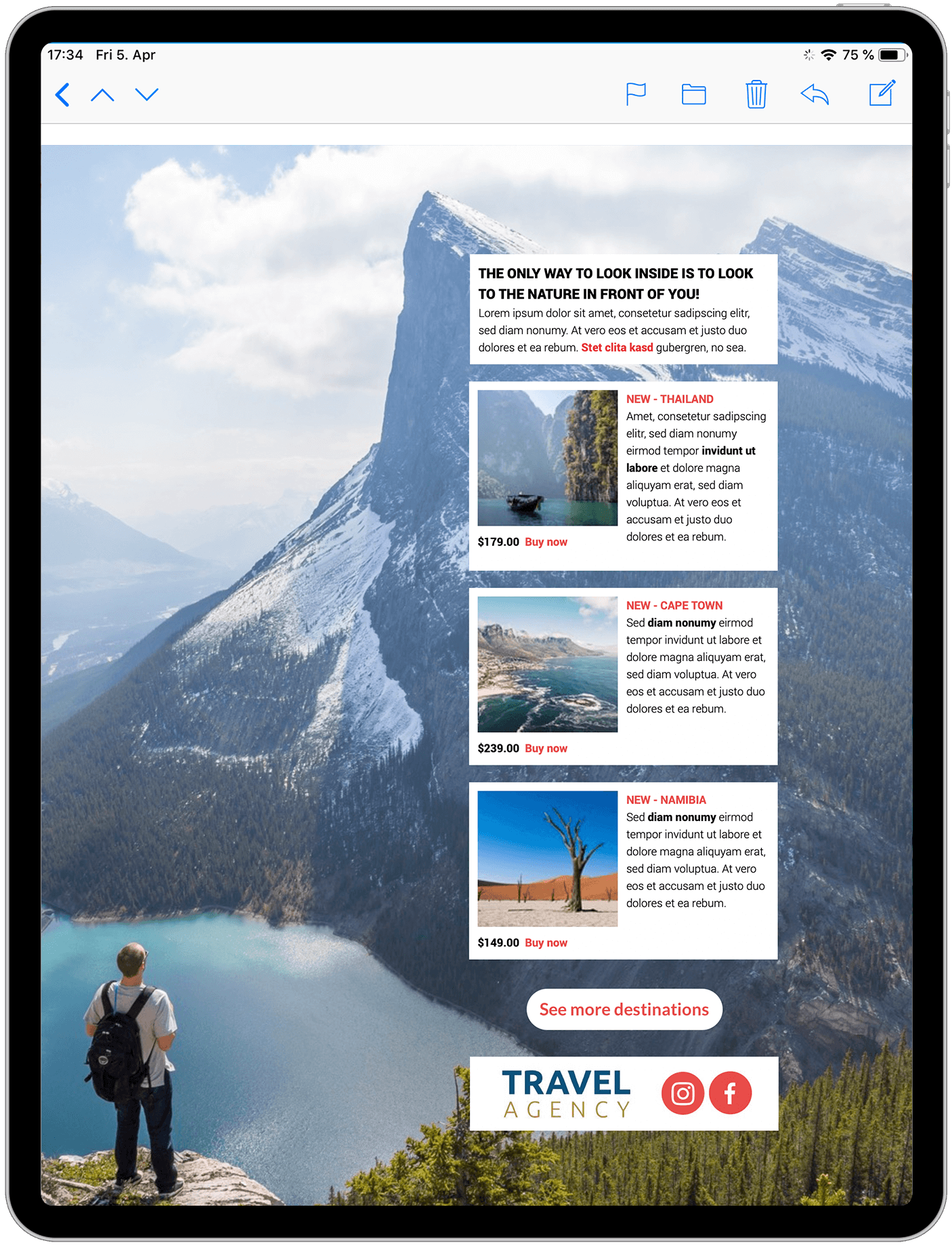 Promote your tourism business and increase your sales.
Astonishing designs:
Use your own photos and gifs, or use Unsplash license-free photos of beautiful landscapes and more
Add eye-catching icons, shapes and buttons travel-related
Integrate animated GIFs and link to videos (YouTube, Vimeo, …) to showcase the experience you're selling
Reach dreamers around-the-globe
on all leading devices.
Your designs perfectly rendered:
Create a mobile version of your transactional/sales/others newsletter and preview it live
Add a special "Mail to" link, so all it takes is a single tap for customers to confirm their reservation or journey
Use inbox optimisation to make your email stand out from the crowd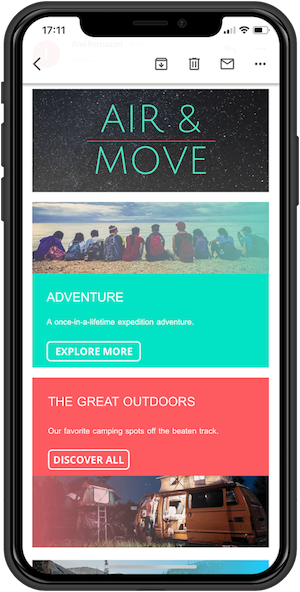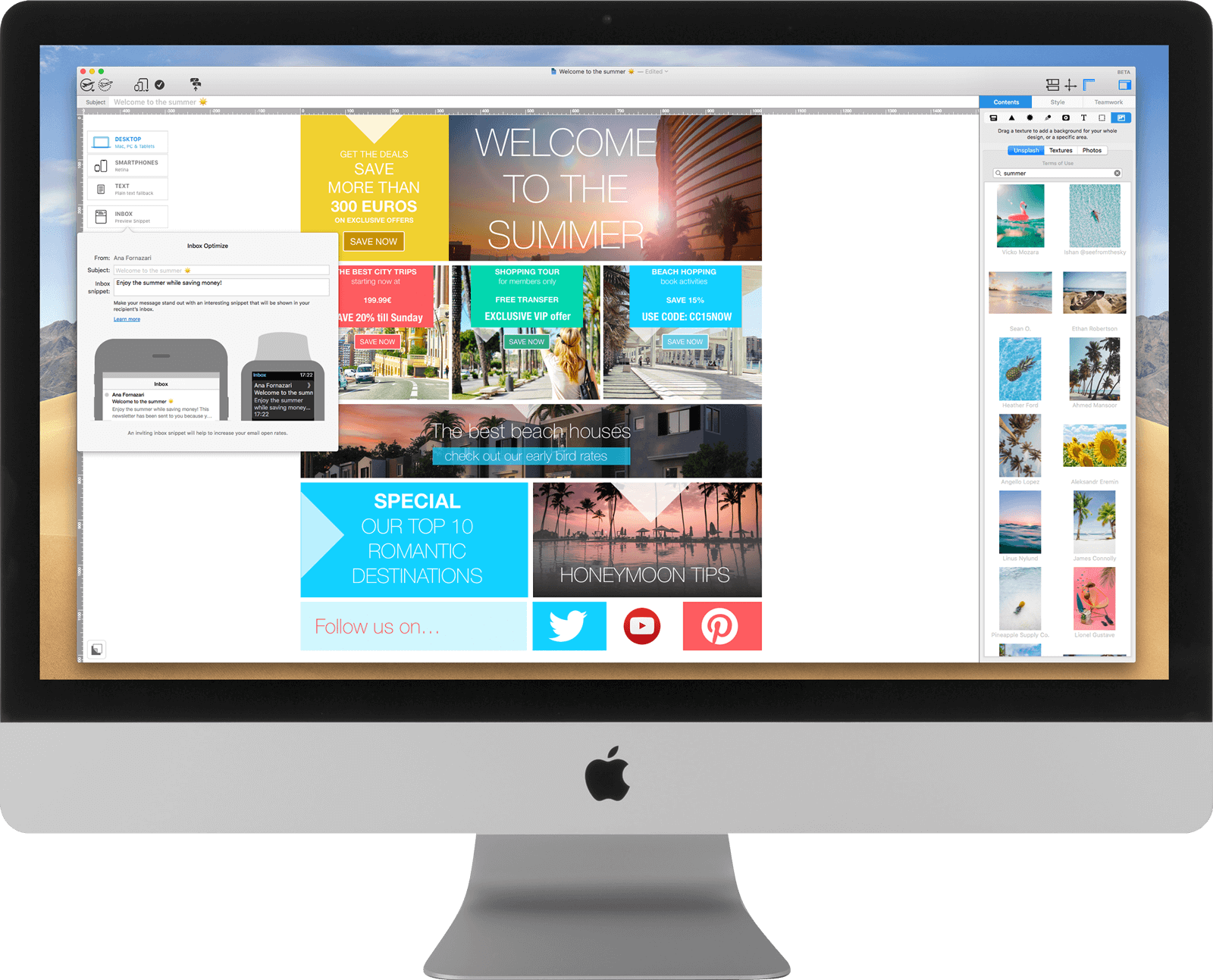 Use newsletters as marketing campaign and turn lookers into bookers!
Build your designs in minutes - no coding required!
Edit and reuse already sent newsletters to save time and create an identity
Enjoy our ready-to-use themed templates exclusively for travel agencies, outdoor adventurous and others
Simply drag and drop to build: no need for coding knowledge
Traditional emails
Text-heavy.
Often ignored.
Unclear message.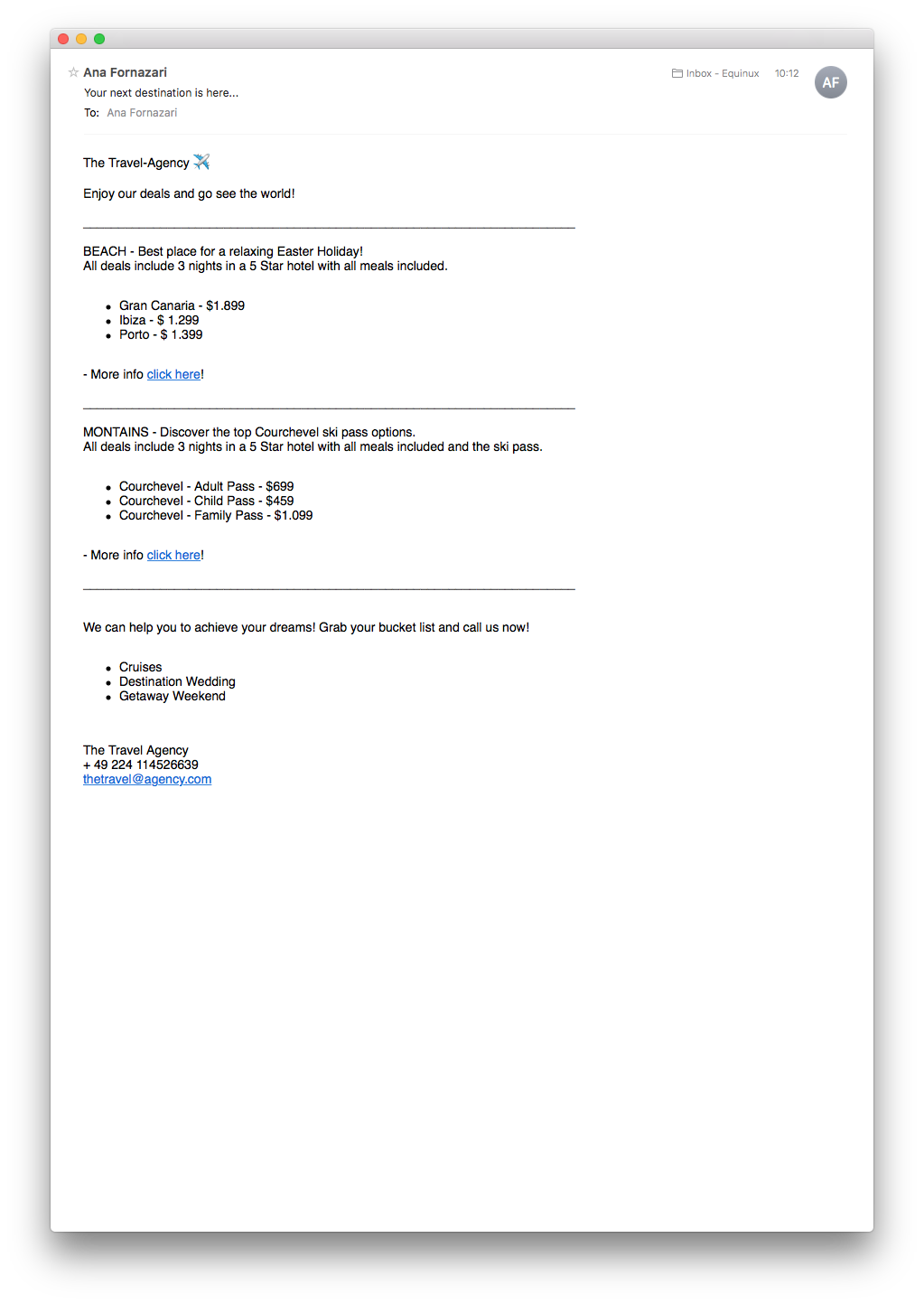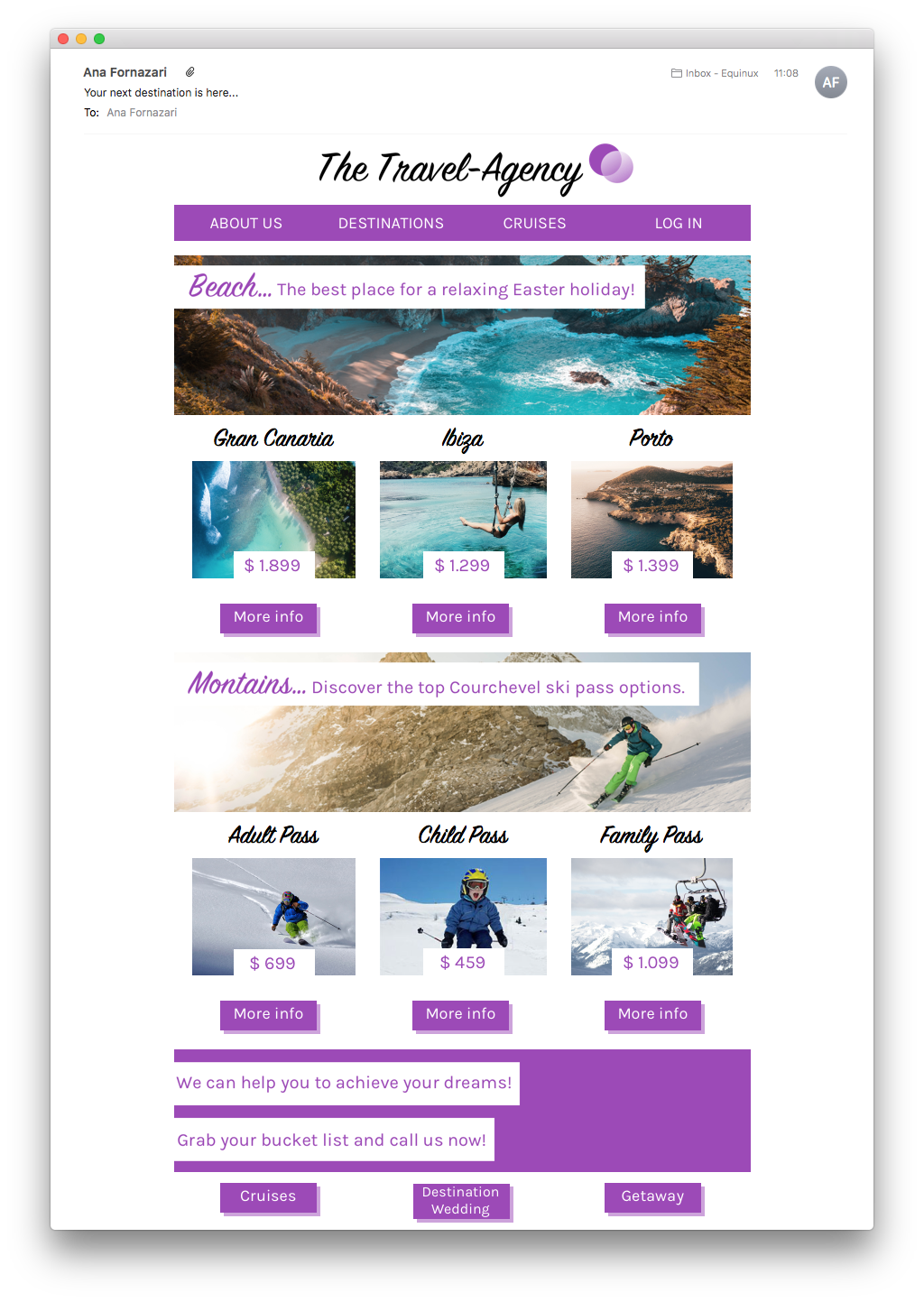 Designed with Mail Designer 365
Inviting.
Beautiful.
Unique.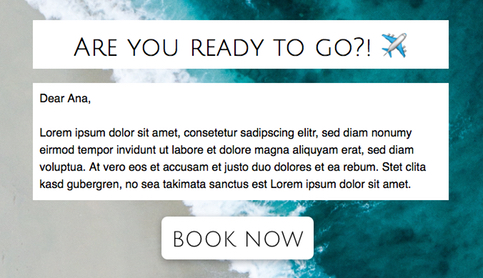 Booking confirmation
A easy way for your customer to confirm a trip, tour guide, cruise, boat rent or language learning trip with a beautiful newsletter...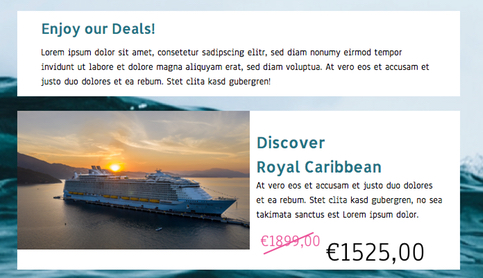 Promotional offers
Improve your sales sending offers through a newsletter to your mailing list and see the return right away!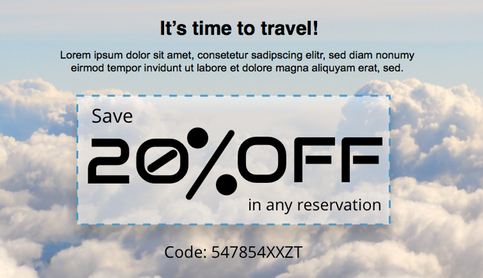 Provide coupons
A birthday coupon or a new subscriber to your mailing, everyone likes to be spoiled with a newsletter coupon.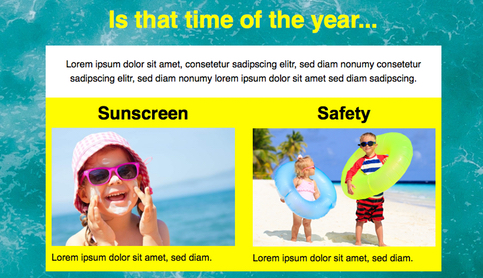 Share tips
Travellers needs tons of tips of their destination, like weather, currency, what to do, where to eat, what to pack...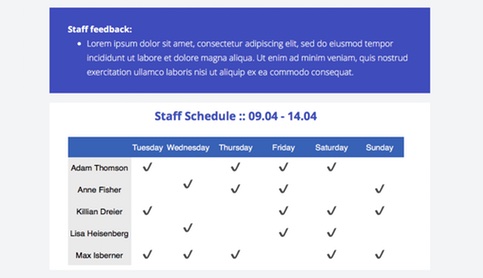 Share updates with staff
Your team needs to be always on the same page. Share informations and more through a newsletter.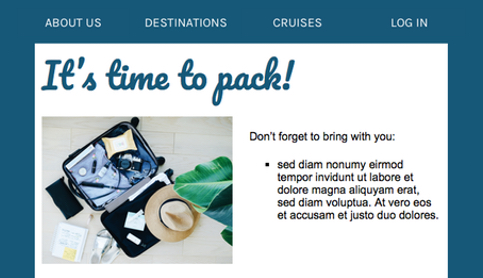 Transactional emails
Send reminder emails to your customers for them to remember what to pack to their destination one week earlier...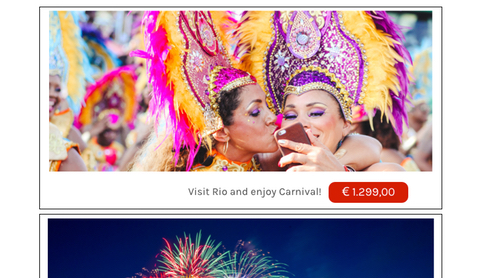 Seasonal promotions
Carnival, summer vacation, New Year's Eve, Christmas... Every holiday deserves a trip to enjoy it. Send a newsletter to show it.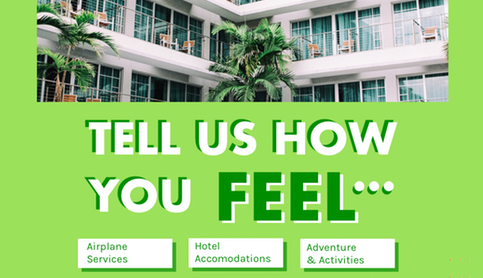 Receive feedback
Want to know how high is the level of your service? Send a newsletter asking for a feedback and know right away!

Over 1 Million layout combinations...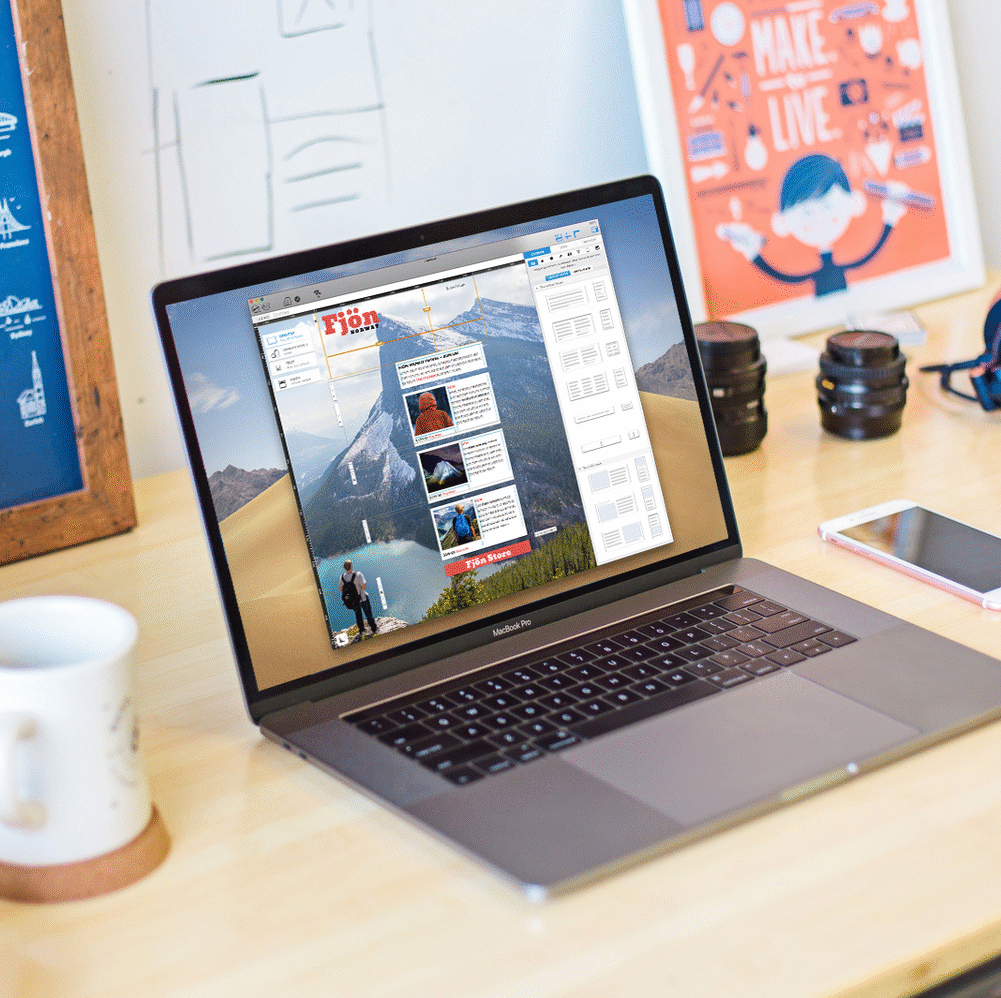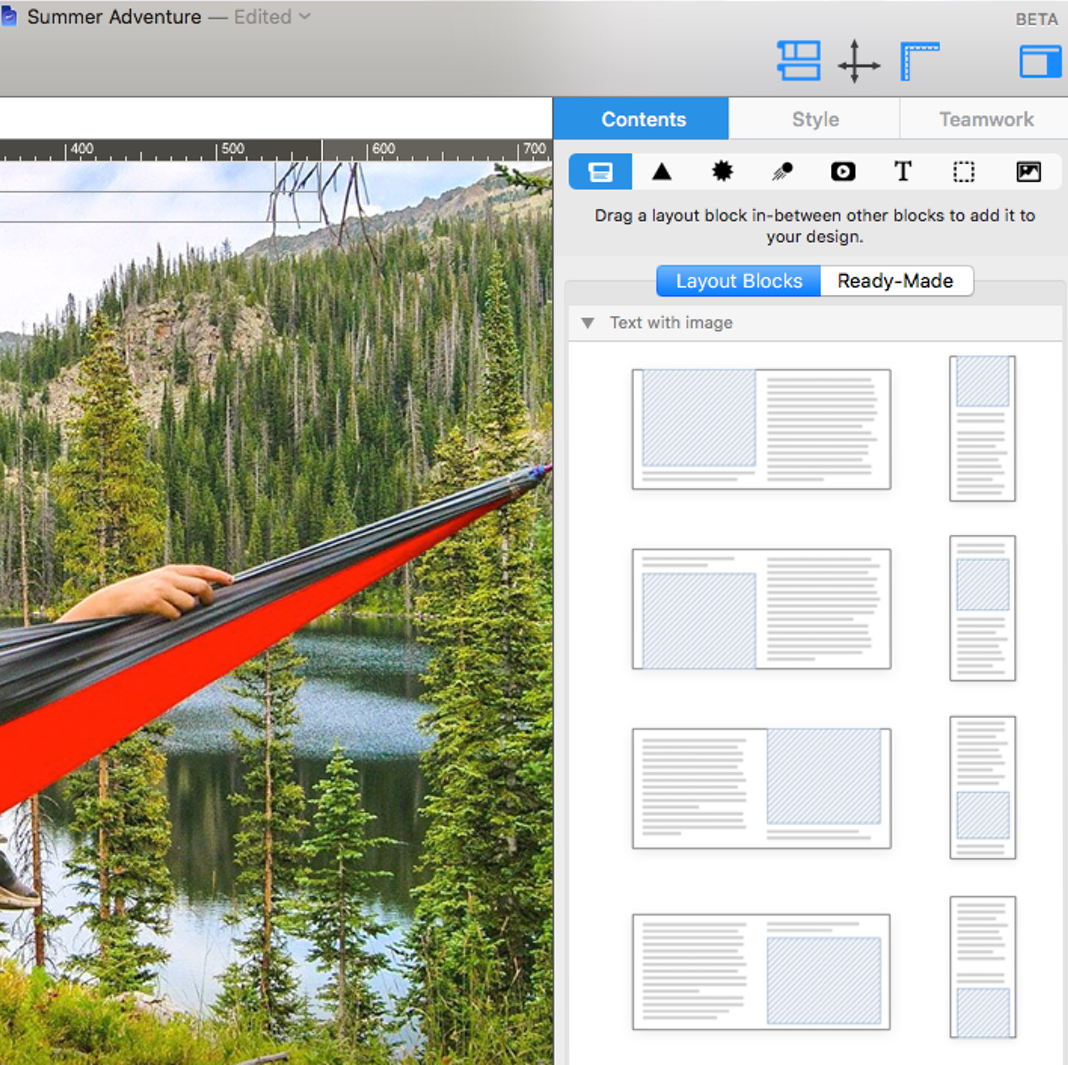 Ready-made layouts for travel, adventure and outdoor themes let you build modern newsletters with bold headlines, lots of space for gorgeous landmark photos and clear call-to-actions. Simplify the traveller's life with an one-tap button to confirm a reservation, book a trip now, or choose a destination.
Create transactional emails such as: booking confirmation, thank you emails to new subscribers to your mailing list, cancellations and more... Use your creativity with Mail Designer 365 tools and be in contact with your customers!
You have the power to customize everything with buttons, stickers, graphics, and animations from the included, license-free content library.
Make creative newsletters
• Layouts with drag-and-drop
• Ready-to-use tourism layouts
• Add links to text and elements
A new horizon for your newsletters
"It's easy to use and makes it possible to create beautiful newsletters. We also really like that it's so easy to optimize for mobile devices. And the client support is very fast and accurate. It's a pleasure working with Mail Designer!"

Editor in Chief at CityZapper, Bianca van der Ham, shared the company's experience with Mail Designer.
Read Success Story.