Keep your business up and running during a crisis
with Mail Designer 365
With countries all over the world requiring people to stay at home, the Mail Designer 365 Team is committed to helping remote teams everywhere keep in contact and continue to produce effective email campaigns from home.
Rest assured that we continue to offer full support to our customers and have taken key steps to increase our support capacity.
Optimize your team's work from home email strategy - with Mail Designer 365 Approval.
Let everyone in the team take part in your email creation workflow: On any device, on the go, for all team members.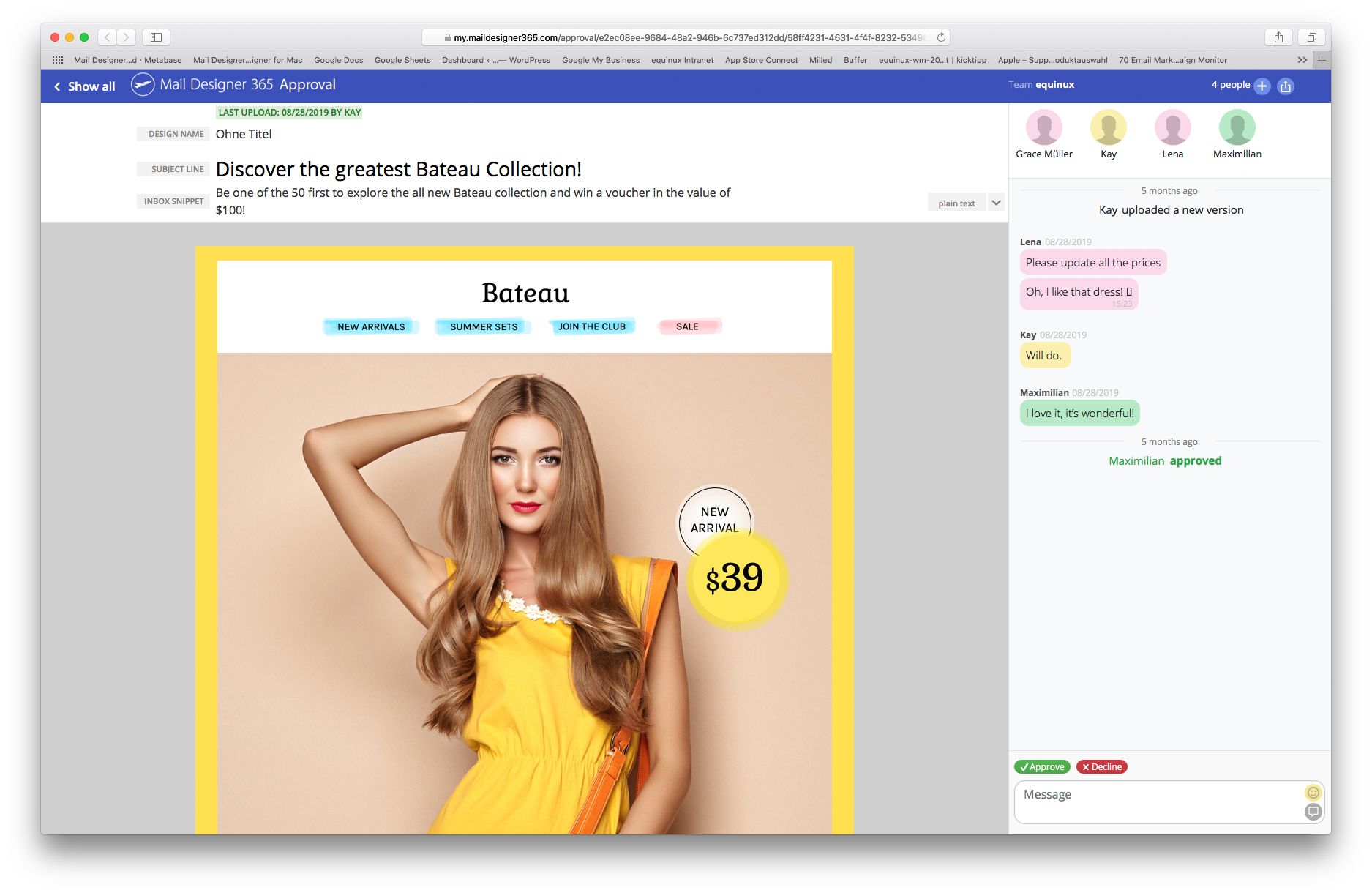 Use
Mail Designer 365 Approval
to share design drafts with your team. The web-based platform allows you to receive comments and feedback from team members and approve or decline design drafts.
When you're building a newsletter or email, you often need to collect input and feedback from lots of different team-members, using a variety of devices and platforms.
With Mail Designer 365 Approval, your design is shared on the web. Team-members can preview and comment on the design remotely from their home office, on the go on their smartphone, or right there in the office, so you can update it until it's right.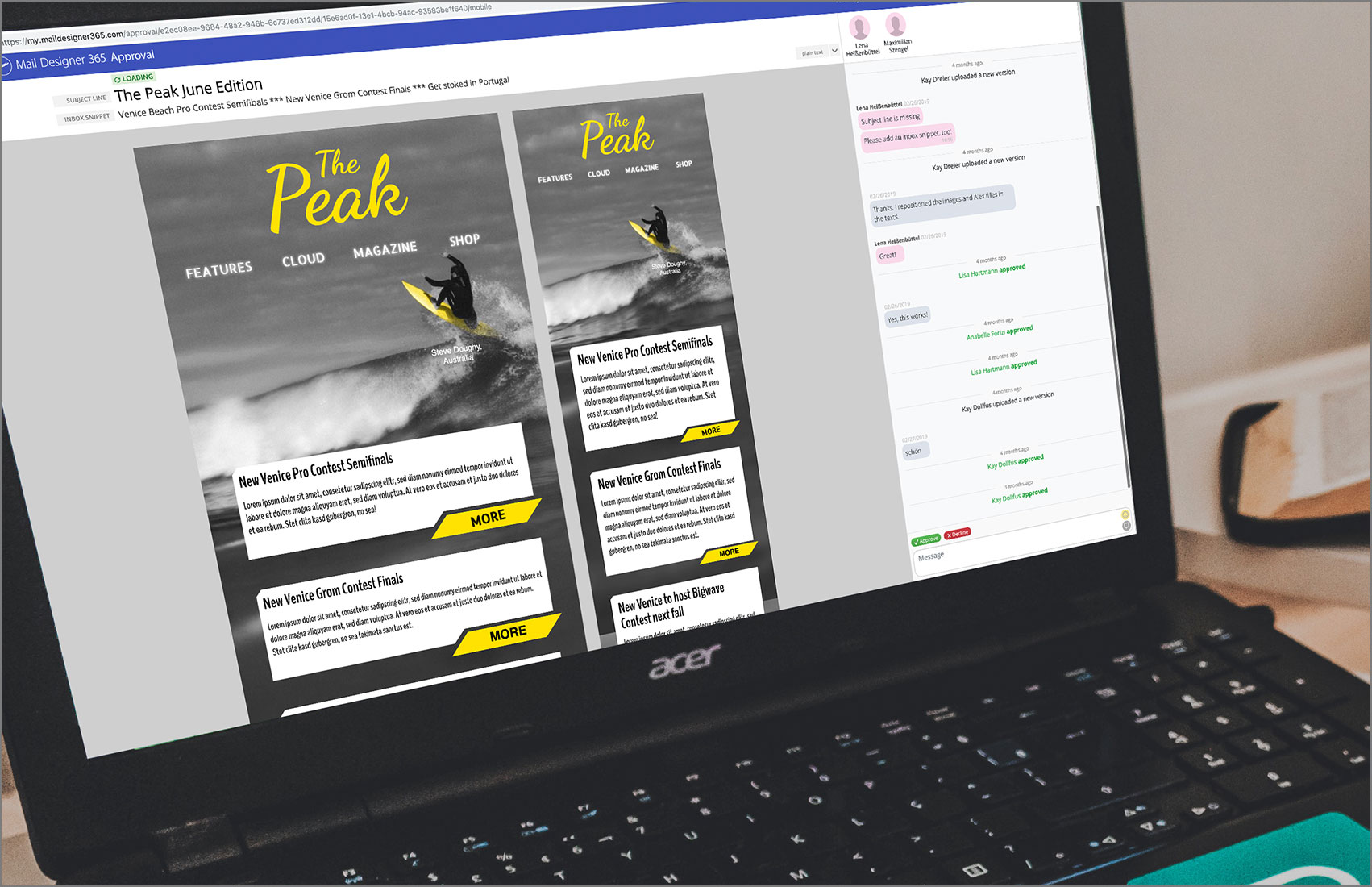 Mail Designer 365 helps small businesses in every industry to get online:
Below are just a few examples of the email marketing tools and resources Mail Designer 365 provides small businesses looking to get online...
Looking for the latest updates?
In our release notes, you can find a detailed list of all the latest features, bug fixes and improvements for every Mail Designer 365 update.
Newsletter Academy - Discover in depth articles with email marketing tips, inspiration and best practice guides
Video Tutorials - Get to know Mail Designer 365 through informative video tutorials
Support & FAQs - Your first stop for questions and queries about the Mail Designer 365 service