Black Friday has been and gone for this year, and whether you were shopping or selling, we hope it went well for you! One week on, we've decided to take a look back through the many emails sent to us over the retail crazy weekend and find out what the hottest email trends were this year…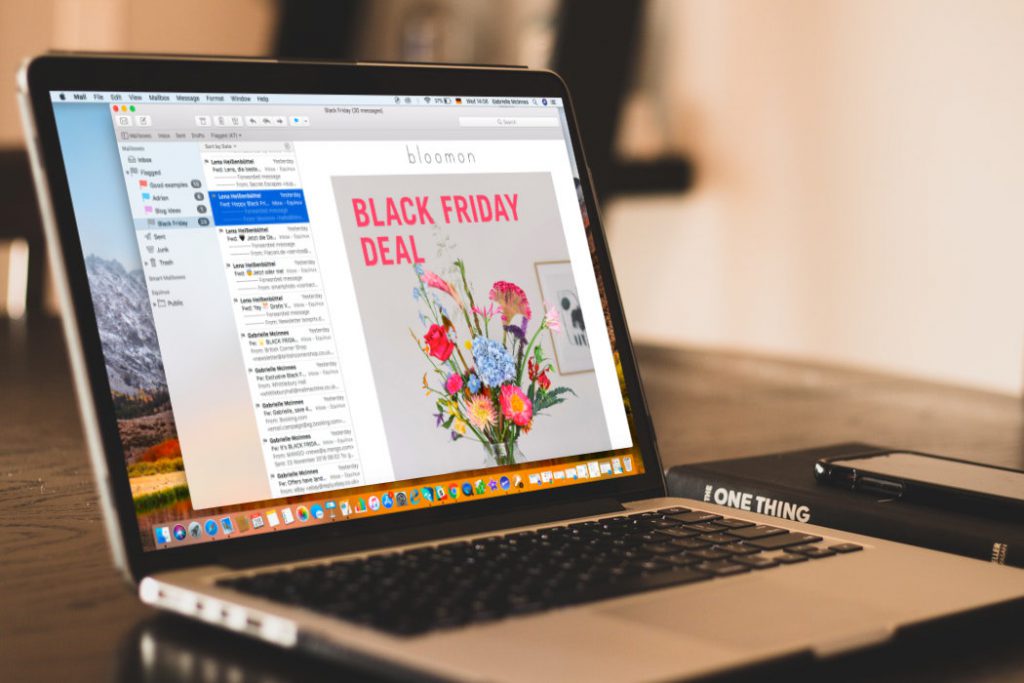 Black Friday 2018 in numbers
We collected a representative sample of the promotional emails sent to us by businesses over the Black Friday weekend (between Thursday 22nd and Monday 26th November.) Emails from multiple sectors including clothing & accessories, software & apps, beauty, travel, and gifts were used for our sample to help us find out more about which methods businesses had opted to use in their promotions.
The most interesting facts and figures…
What were the offers like?
We first wanted to analyse the extent of the promotions being carried out over the weekend. Where many choose specific products to promote, there are some businesses who go all out and offer a discount across their entire product range.
From our sample, 40% of businesses were offering discounts on all of their products.
Which techniques were used
We also couldn't resist having a look at the marketing techniques used in the emails we were receiving. Here's a quick breakdown of what we noticed…
Only 27% of businesses opted to use a GIF or animation in their emails. This seems a shame, as an animated GIF tends to be much more effective in drawing readers in. One awesome example we noticed was this one from Netatmo which simultaneously creates a sense of urgency:
Interestingly, we also noticed that only 46% of businesses in our sample chose to include the term "Black Friday" in their subject line. We expected this number to be a lot higher, so it would be interesting to see what effect this had on their open rates.
In terms of landing pages, 53% of businesses in our sample had created a dedicated Black Friday landing page where they showcased their best offers. Jack Wills created a special page just to illustrate their "Cyber Week" offers:
How were the offers labeled?
If you read our post on the toughest questions surrounding Black Friday marketing, you'll remember us talking about the percentage vs. price slash dilemma when labelling deals. We wanted to put this to the test and see what other businesses opted for this year.
From our sample of emails, a massive 83% of businesses chose to use percentage discounts in their emails. This is super interesting to us and definitely something to consider when planning future promotions.
When it comes to the actual percentage discounts, the results were varied, with businesses offering anything from 15% up to 70% off! However, there was a clear winner, as 21% of our sample chose to offer a discount of 20% to customers.
We hope you have found the results of our post Black Friday research interesting, and that you will use them to your advantage when planning next year's campaigns. For now we advise you all to take a break from the chaos and regain your strength before the Christmas rush!
Until next time,
Your Mail Designer 365 Team