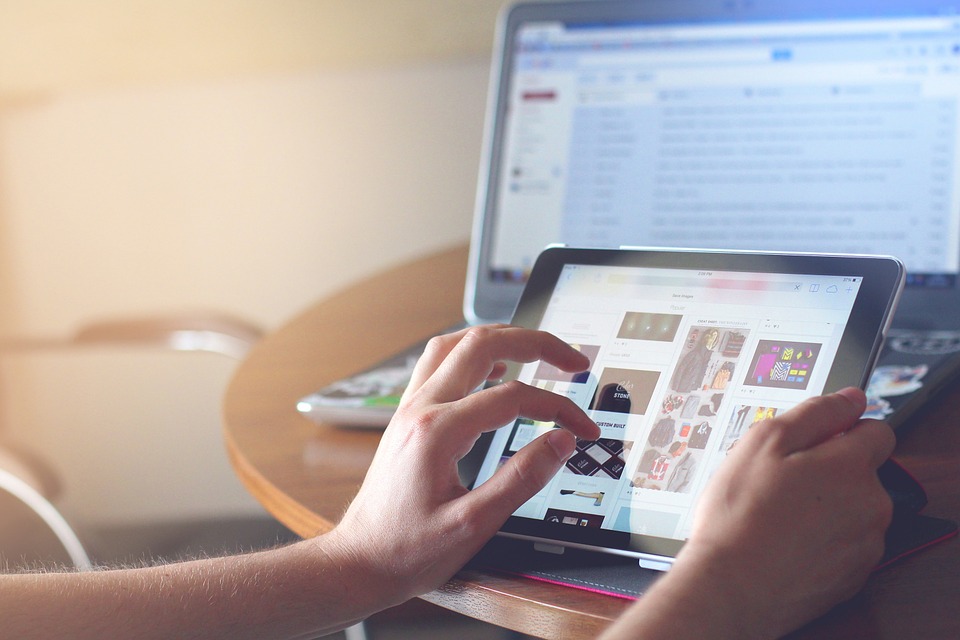 Why Email Marketing?
Chapter 4
What makes Email Marketing unique over other marketing methods?
Many companies still undervalue the relevance of email marketing in today's society. While an increasing number of people place an increasing value in social media marketing, many still underestimate the advantage of employing an email marketing strategy.
You may not know it yet, but email marketing has many rare and exclusive strengths. Here are ways the email marketing is unique compared to other marketing methods:
Low Cost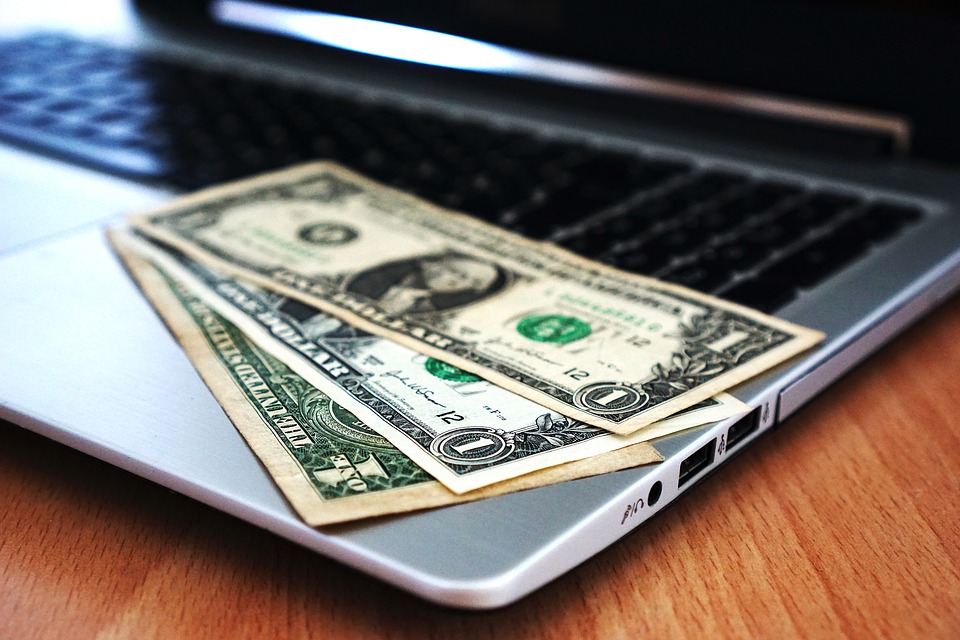 [bctt tweet="Now, compared to more traditional marketing methods, online marketing is much more cost-effective" username="equinux"]
Compared to other methods, email marketing is relatively inexpensive. With email marketing, you can reach a large number of customers for a low cost per message. Also, some platforms even allow businesses to send emails for free. The only limitation is that there is a cap for a certain number of contacts. Nonetheless, this is really helpful for small businesses that do not have as big of a budget for marketing campaigns as huge multinational corporations. In addition, this is a great choice for new businesses who do not have a big email subscribers list yet.
Email marketing is much cheaper compared to other more traditional marketing channels such as the television, billboards, radio, magazines, or direct mail. Furthermore, you can have a geographically wide reach through email marketing, while keeping your cost relatively low. It does not matter where the customer is located, you will be able to reach them as long as they have an internet connection. Now, compared to more traditional marketing methods, online marketing is much more cost-effective when it comes to geographic coverage. Think about how much it would cost your to have multiple billboards and signs just to cover a certain geographic area.
Effective and Easy Marketing Method
According to Ascend2, a survey they conducted of 333 digital marketers in 2014 showed that the majority of digital marketing professionals believe that email is one of the most if not the most effective medium in digital marketing. In addition, the same survey also showed that most digital marketing professionals that Ascend2 surveyed believe the email is also an easy way to conduct marketing campaigns.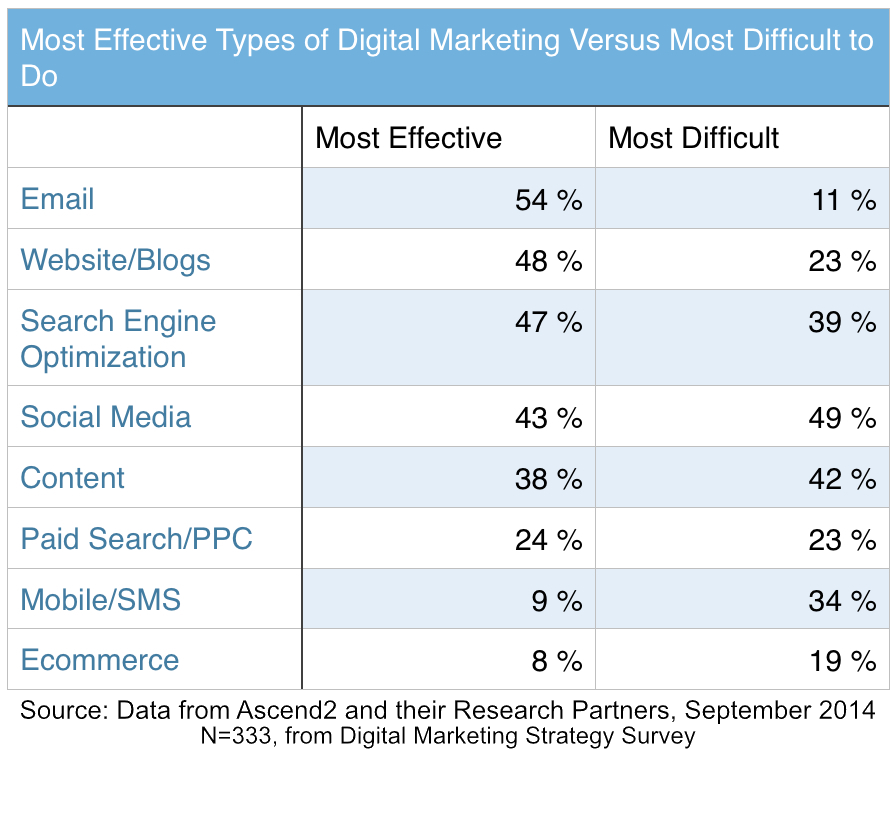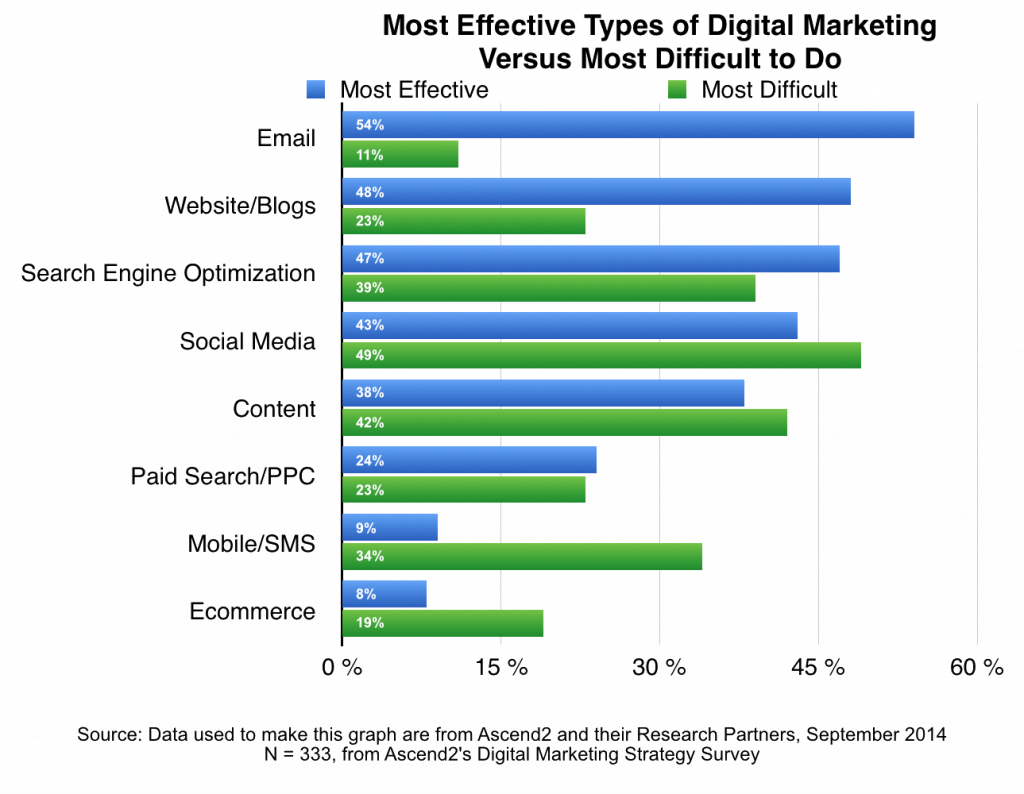 Multi-Purpose Quality
Email marketing is not necessarily just about sending newsletters. In fact, your email designs could be created for a multitude of reasons. According to Salesforce's "2015 State of Marketing" report, companies are now using emails for a multitude of reasons. For instance, as a way to send promotional content, to welcome new customers, to send post-purchase information such as the order is still being processed, to provide transactional emails, to give loyalty rewards, to write emails that will try to re-engage especially recipients who have recently not been engaging with the content, to greet subscribers with birthday emails, to try browse retargeting, or to send reminders for abandoned carts.
Based on data provided by Salesforce, you can see the effectiveness of various emails sent to customers below: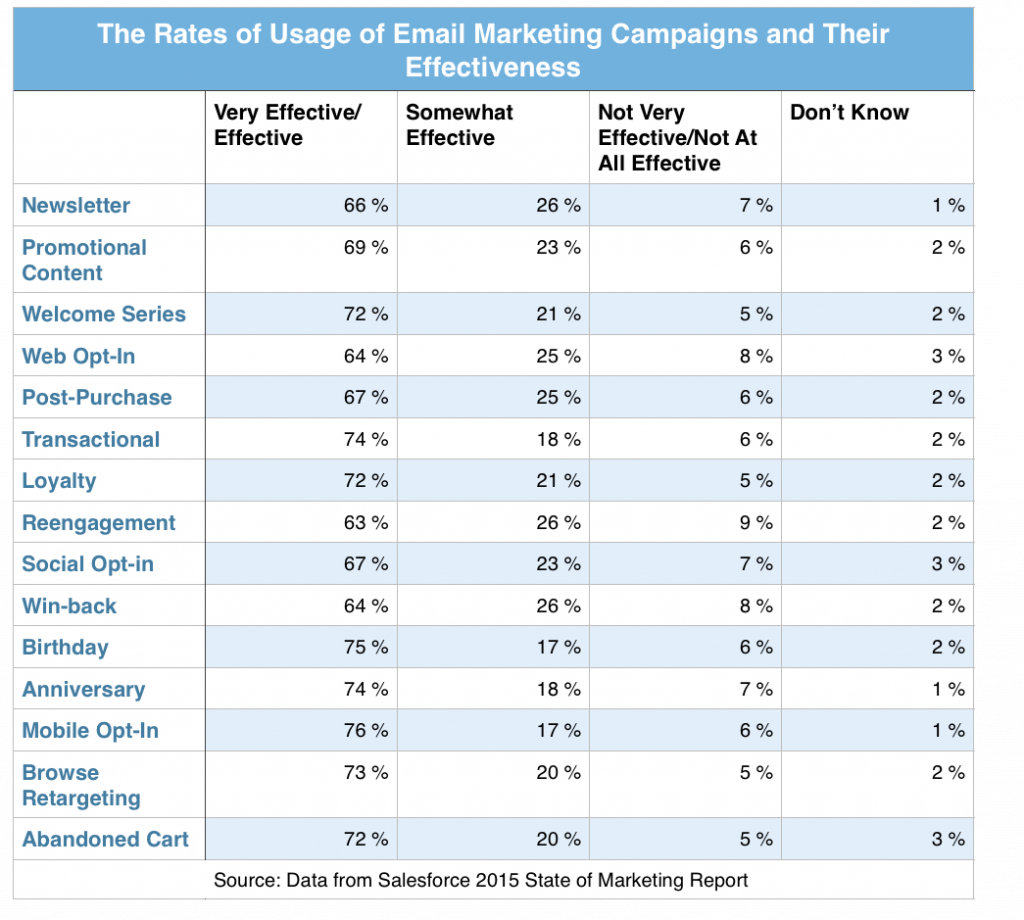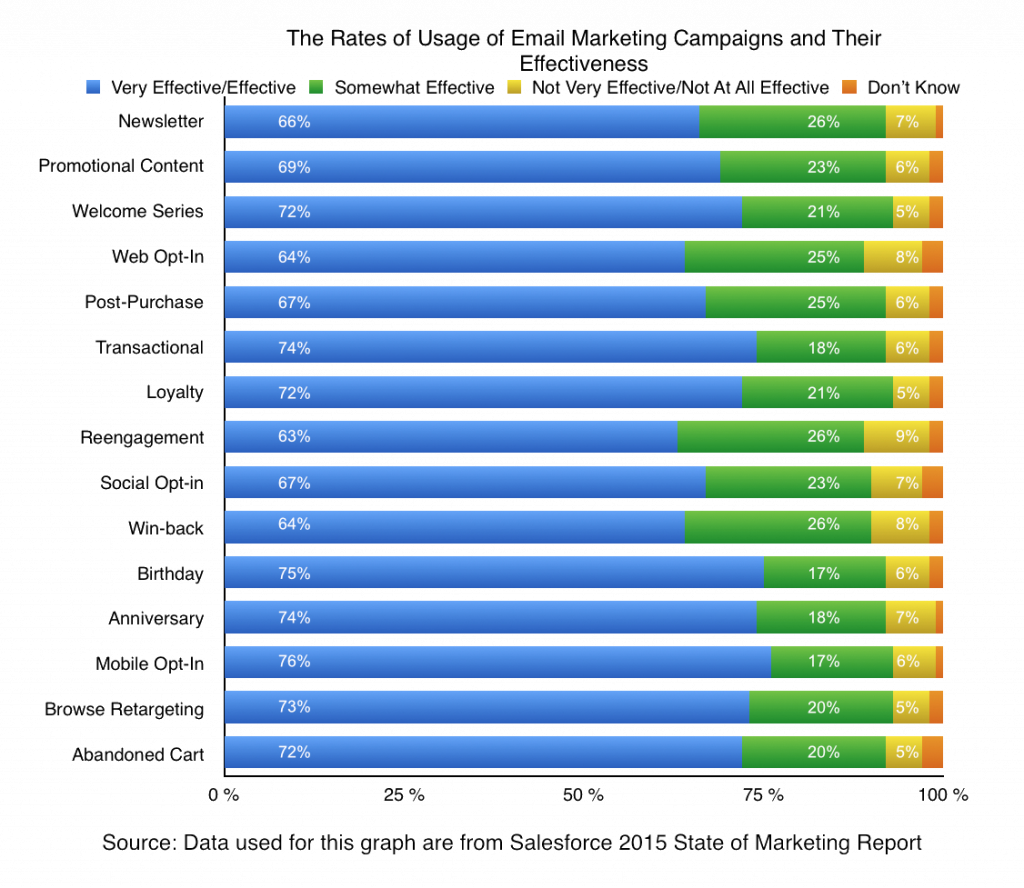 Long Life Span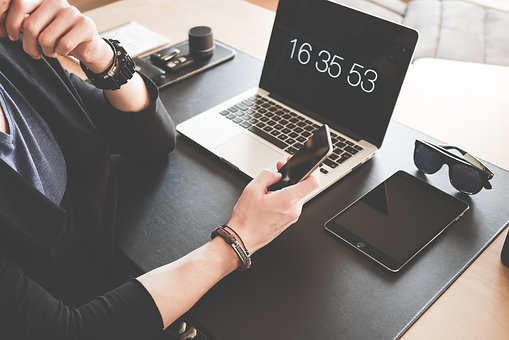 [bctt tweet="Unlike facebook and twitter posts, the popularity of an email is not so transparent right off the bat." username="equinux"]
Emails can potentially have an infinite life span. Unlike facebook and twitter posts, the popularity of an email is not so transparent right off the bat. With Facebook, you can see how quickly the post gets impressions. Twitter is in a similar predicament. In most social media outlets, the popularity of the campaign is often short lived. However, with an email, the newsletter is sitting in an inbox for potentially forever, until the user decides to delete it.
Waiting to be acknowledged...
A great aspect of email marketing is that the email is waiting to be acknowledged by the recipient whenever the reader is ready. In contrast, social media often moves fast. If you do not see the post in time, then the content may be "old news." For instance, a person's Instagram feed may have already moved on to more recent posts, and thus making it hard for him or her to see the post.
Personal and Private Medium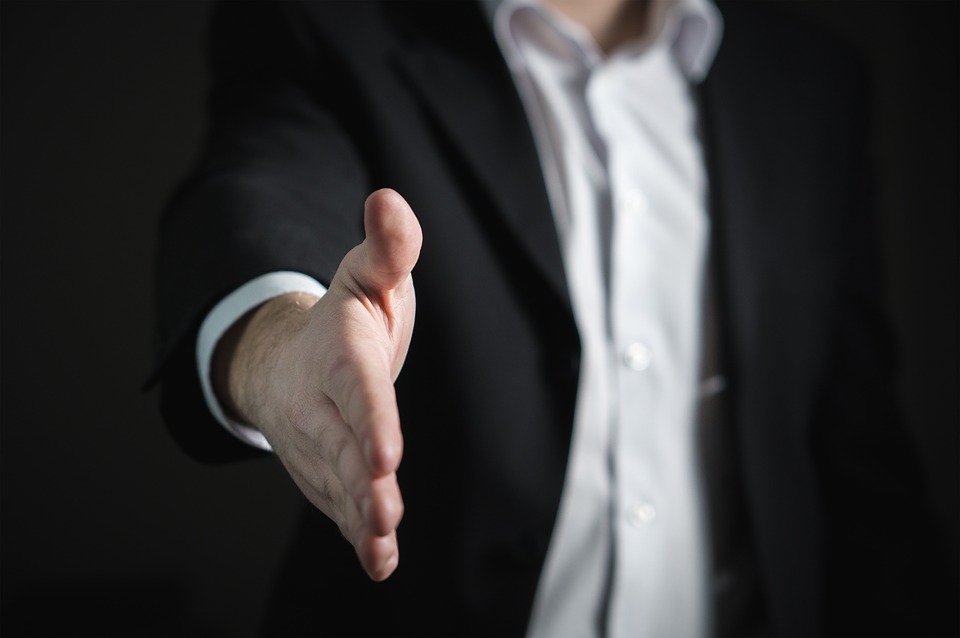 Email marketing allows you to have 1-on-1 communication with your customer. Unlike using social media, only the specific recipient can see the emails. When it comes to being in a professional setting, people may feel more comfortable viewing emails than viewing Facebook or Twitter. This is definitely something to consider when the majority of your target audience are other businesses. They may want a more discreet means of communication. Receiving content through email is more private than receiving content through social media.
Ability to Send Real-Time and Automated Messages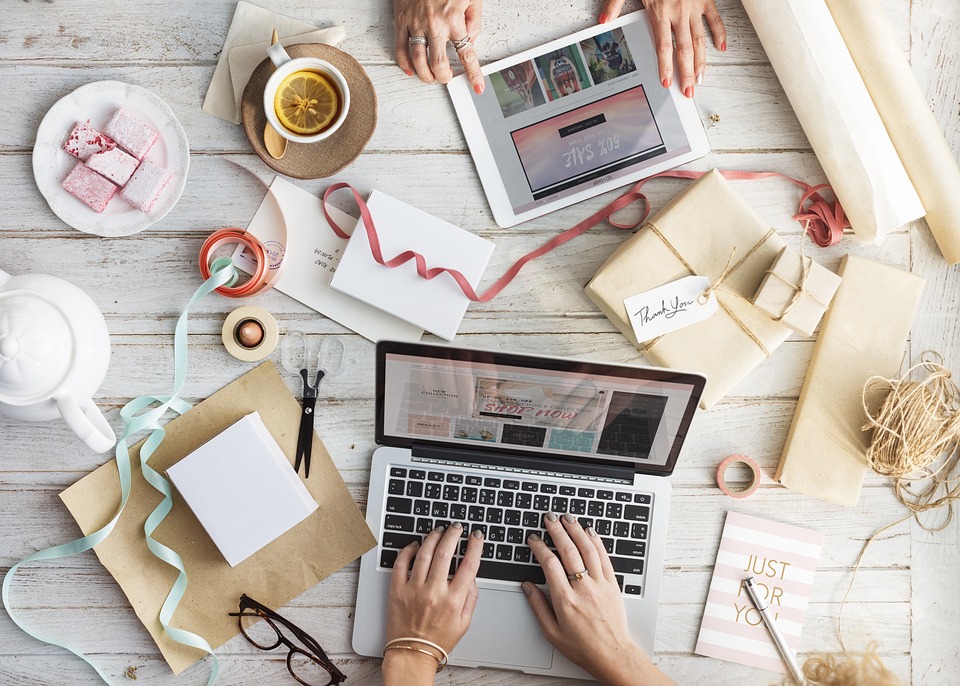 Email marketing is also a great way to send emails with real-time messages to your customers. You can create templates ahead of time and send the email to your customers in the future. This is great for wishing your customers a happy birthday. Email marketing is also great for addressing problems like apologizing in case your website system is down. Additionally, automated messages are great after transactions have occurred. If your customer made a purchase, you can send an automated message thanking them for purchasing on your site and sending them a receipt containing a list with images of what they have bought. This is a helpful way for your customers to know that you have received their order request. It is also a way for your customers to check if they provided the correct information in terms of billing address, delivery address, and/or payment method.
Takes Advantage of Impulse Buying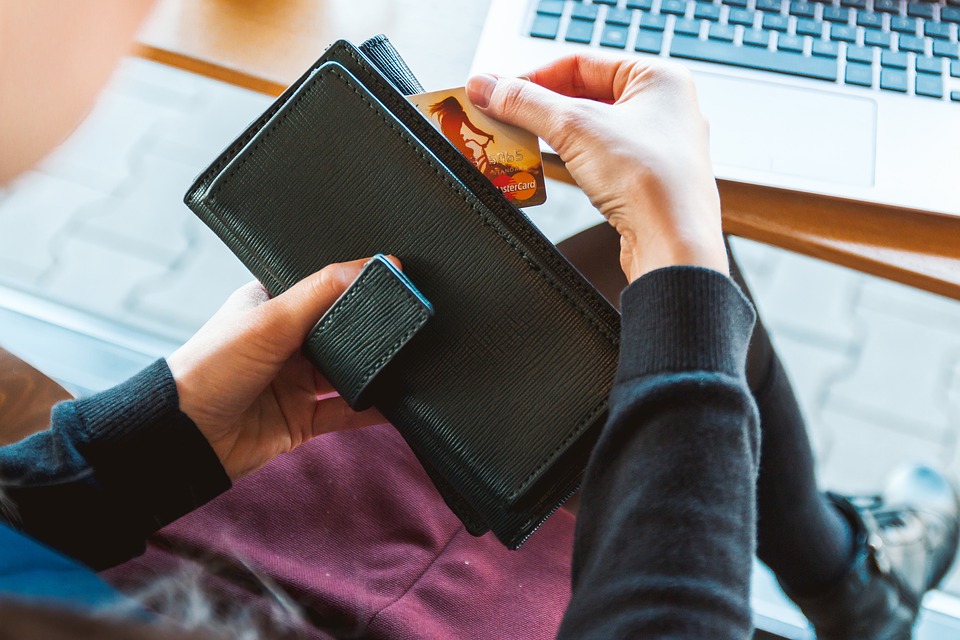 If you use email marketing, then you can most likely benefit from impulse buying. Unlike other marketing methods, email marketing lets the consumer see a deal and make the purchase with just a few clicks right then and there. You can use email marketing to its full potential by adding call-to-action buttons in your email newsletters. Make sure the images or buttons in your newsletters link to a product or to the checkout page of your website with the product already in the cart.
Always Evolving
[bctt tweet="You can now design your email newsletters to fit wearable technology and mobile devices." username="equinux"]
Email marketing evolves with modern technology. Although electronics constantly change and update, many people still continue to rely on emails in their daily lives. Instead of emails becoming obsolete because of modern technology, email marketing has learned to adapt and evolve with it. For instance, you can now design your email newsletters to fit wearable technology and mobile devices. Furthermore, you can use programs like Mail Designer 365 to design the newsletter and look at the visual previews of the email on a laptop, phone, or digital watch.  You can also use an app like Litmus to visually review what your email will look like on various email clients.
With modern technology, email marketing is also finding new ways to drive one-on-one engagement. For example, more companies are now including animated GIFs in their email newsletters to attract attention from their readers. Some companies are also exploring hyper-targeted email content strategy by using the geolocation of the customer.
Go Green! Sustainable Business Practice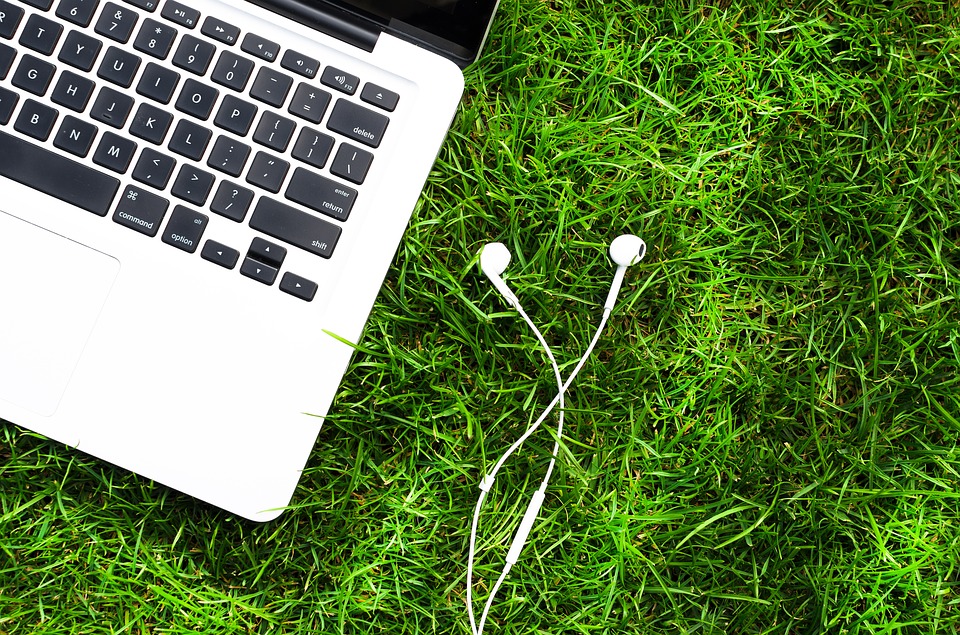 Email marketing is a sustainable business practice. Not only will you save money from not printing, but you will also help the planet in the long run. Moreover, you can save a lot of trees from opting to use email marketing instead of print marketing. Many of your customers will even applaud you for striving to have minimal negative impact on the environment.
Key Benefits of Email Marketing - Unique Qualities
Low cost, e

ffective, easy

Allows for multi-purpose online communication

Has a long life span 

and private 

Allows for real-time and automated messages marketing

Can take advantage of impulse buying

Always evolving with modern technology

Sustainable, green business practice
Until next time,
Your Mail Designer 365 team