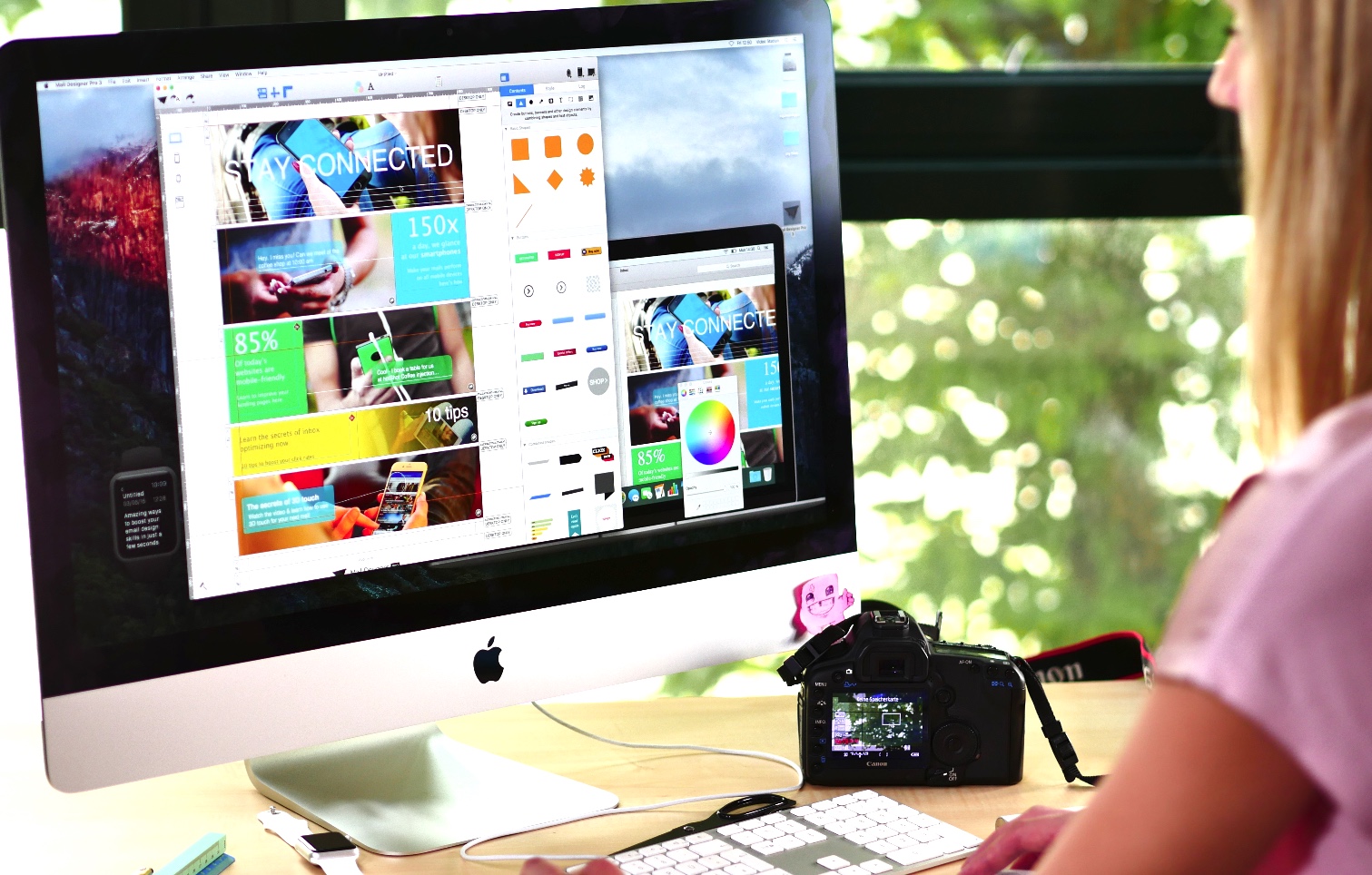 With professional designers in mind, Mail Designer Pro 3 refines the professional layout and design tools in Mail Designer Pro. This version allows for Apple Mail integration and includes over 70 Design Ideas.
What's new in Mail Designer Pro 3:
Pixel-perfect graphics tools: 

D

etermine the size and position of design elements with accuracy


Desktop retina:

Send gorgeous retina graphics to retina Macs as well as retina smartphones

Streamlined sidebar:

All design tools, grouping controls and layer options are now easily accessible via the sidebar

Send desktop Mails directly with Apple Mail :

Send your newsletter designs directly from Apple Mail (desktop layout only)


Flexible Font Weights:

Set specific font weights for any text – even works with over 500 web-fonts


Background reposition and zoom:

Adjust your newsletter's background image to show exactly what you want


Desktop email previews:

Check out your newsletter in live MacBook, MacBook Air and MacBook Pro previews


Improved HTML export workflow:

Set a image URL and custom HTML file name per document


Design Idea Categories:

We've now organized all newsletter projects into categories: Sales, Announcements, Events & Transactional

 Text Styles re-imagined:

Now with support for fallback fonts and on-the-fly re-ordering


Updated HTML engine:

With improved compatibility for all major email apps and services

Quick tips in the app:

Learn to use Mail Designer Pro in minutes with our quick tips documents
What's you need to know about Mail Designer Pro 3:
The new Mail Designer Pro version requires 10.9 OS X or later
We hope you're just as excited as we are! We can't wait to see what you create with Mail Designer Pro 3!