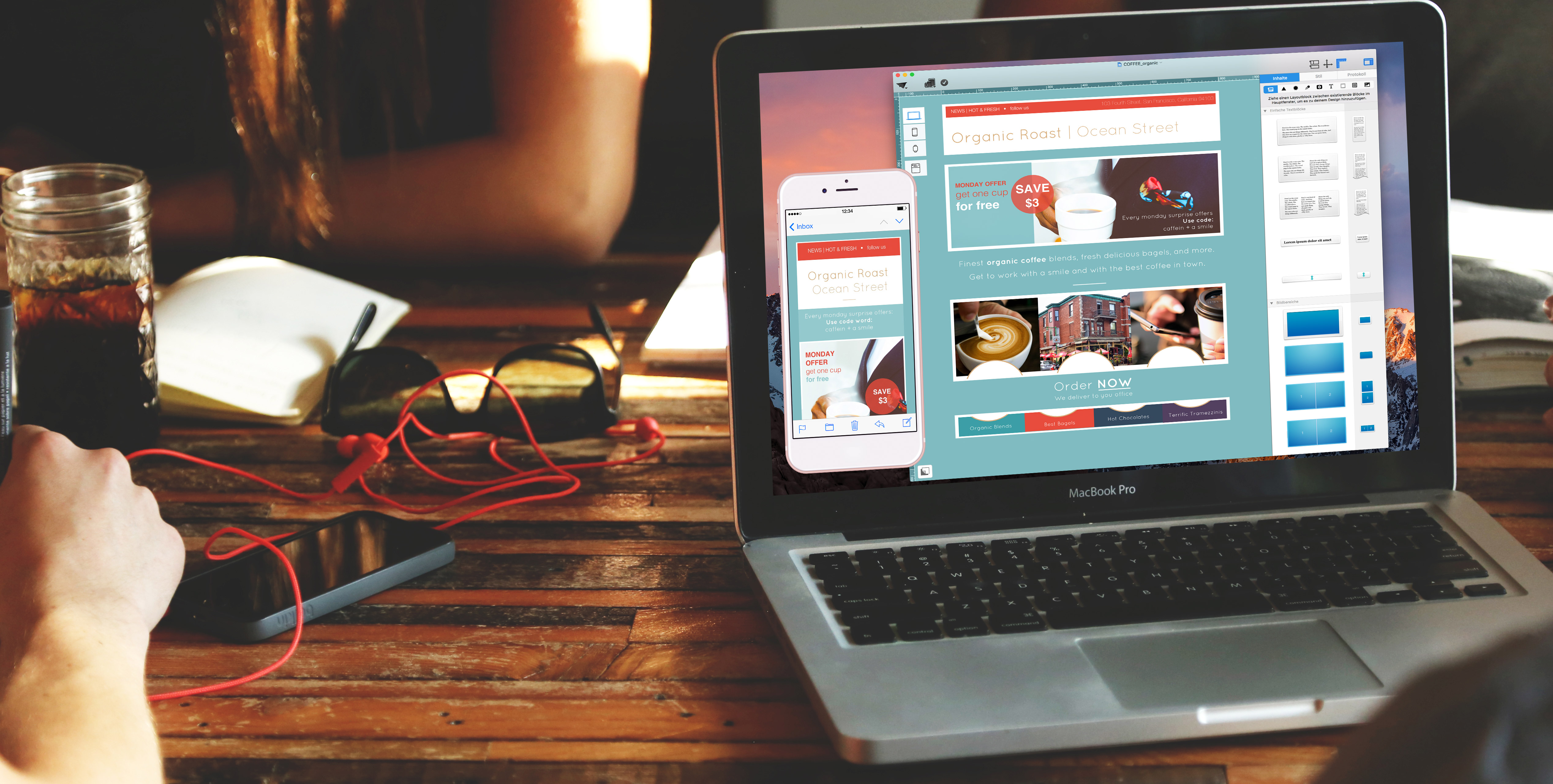 We're happy to announce that as of today you can download the Mail Designer Pro 3.0.6. The new version has plenty of improvements for creative professionals.
NEW: Replace Image
We've all been there: You finished designing a great header image with the perfect font, logos, and call-to-action button – everything you can imagine. However, your clients suddenly ask you to change the background photo for something "more fun" or "more exciting." Ugh. Don't worry, we understand your pain.
As you can imagine, our developers made some changes. First of all, we would like to introduce the 'Replace image' option. With this new feature, you can simply swap out any image for a "better" one. The best part: you can keep the size, position, and layout of the original.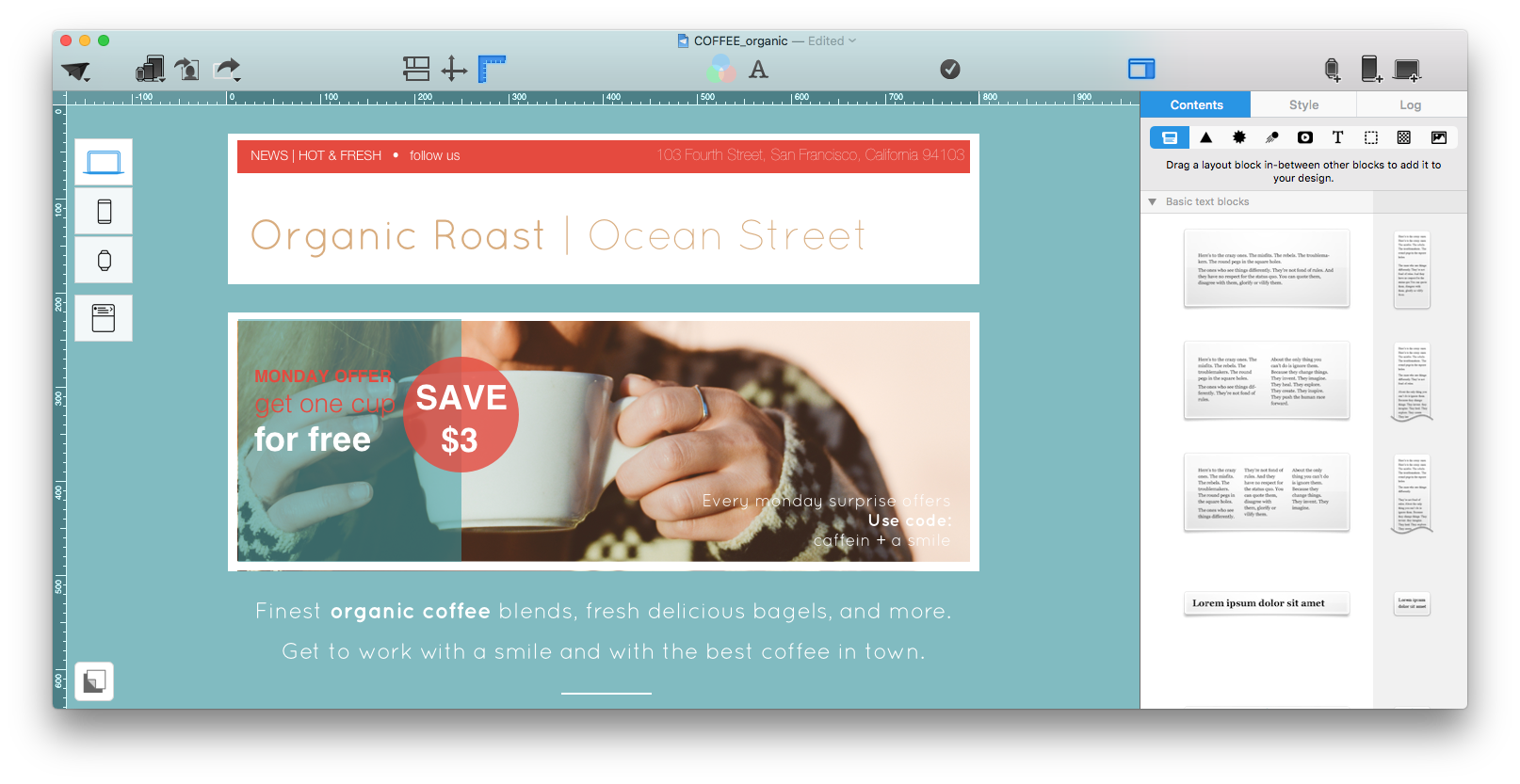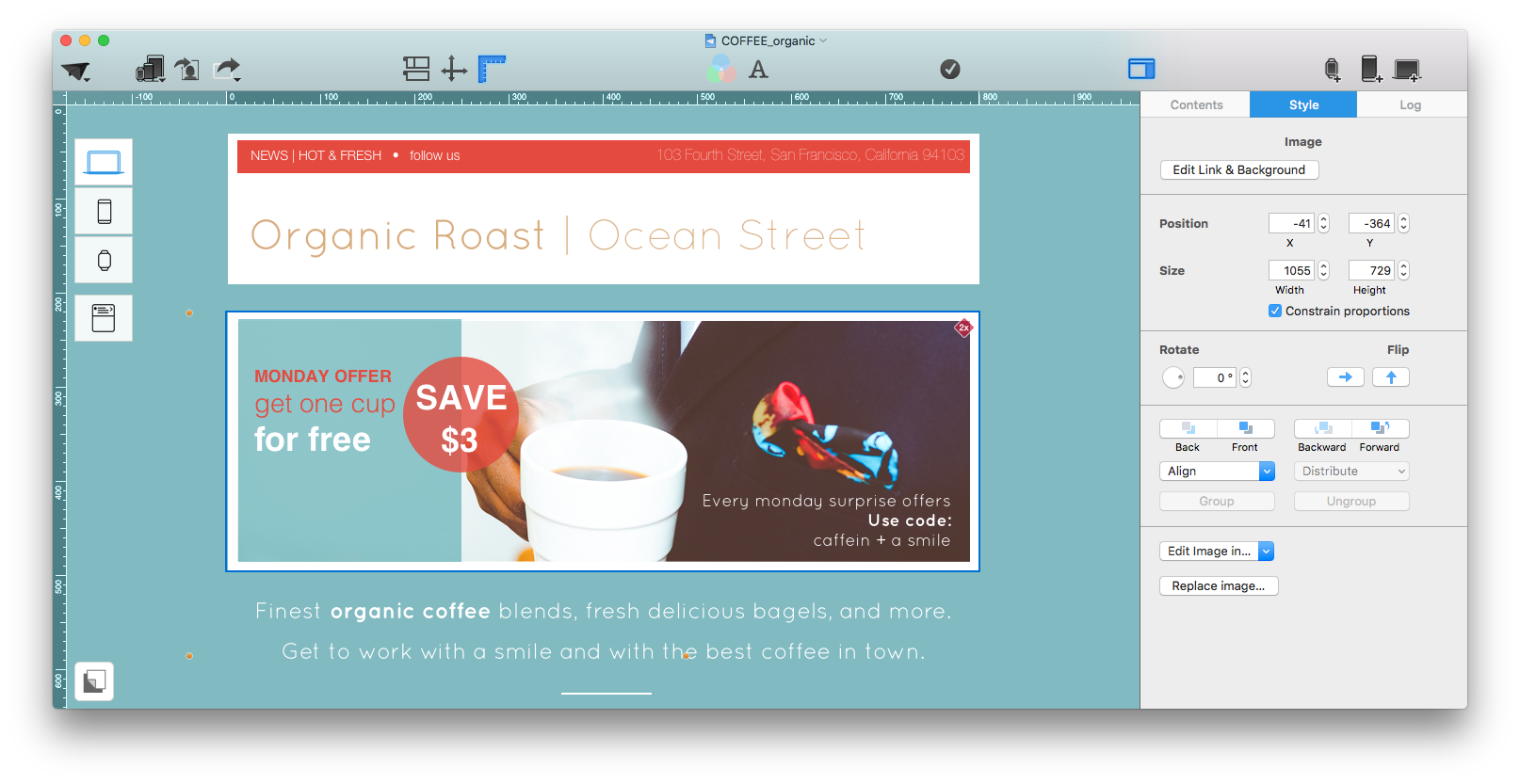 Style Improvement
Additionally, you told us what you like about styles and what needs improving. We listened.
First, we removed the lock. Next, we improved the indicator that lets you know which style is currently selected. Then, we fixed a few bugs that could occur when switching between styles and the 'No style' text. Also, we removed the confusing 'All emphases' option. Instead, you can simply select all text and hit 'Remove'.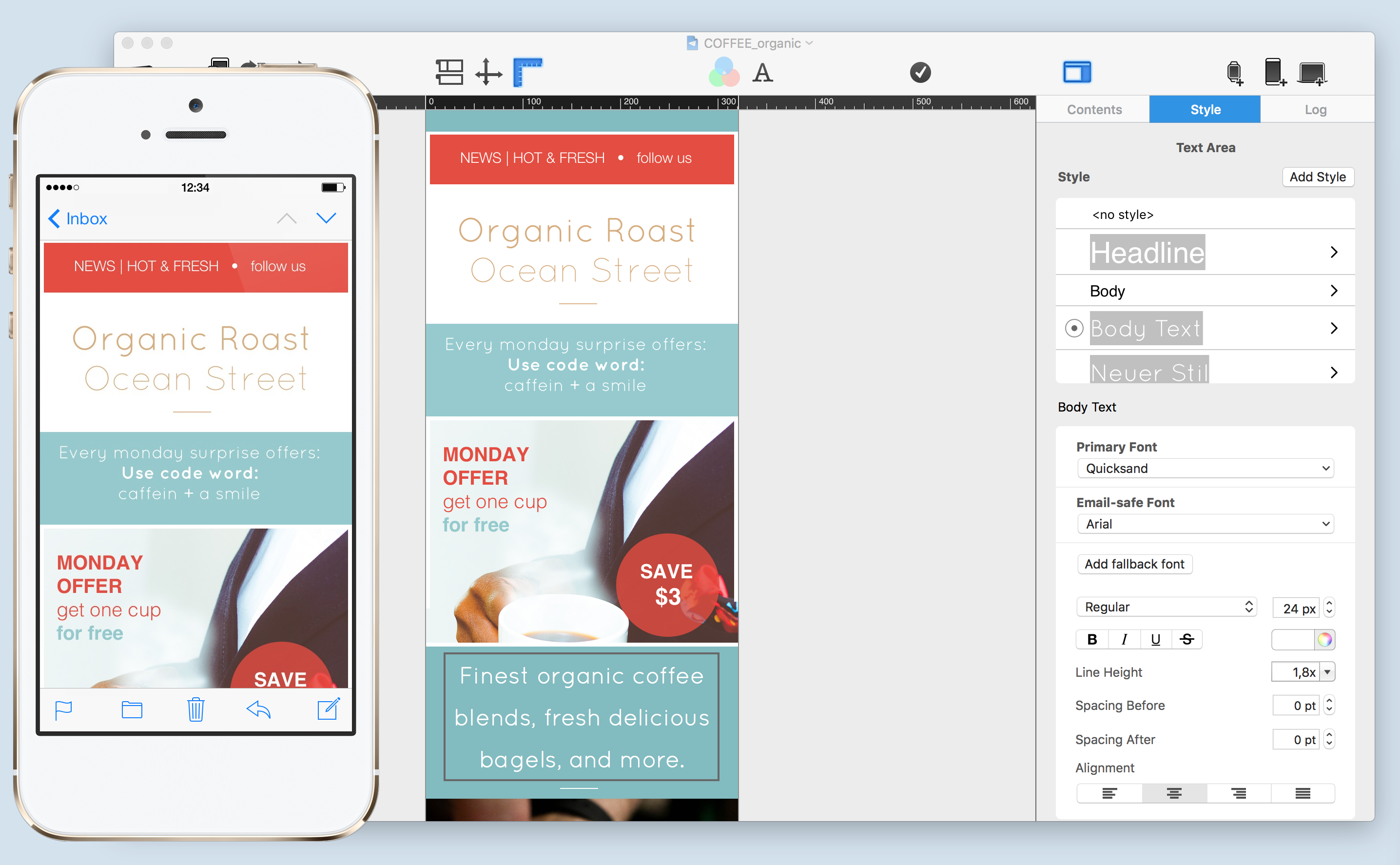 Other Improvements
Shadows can now export correctly
We improved the color picker has been
We fixed some color profile issues that could lead to colors being slightly off
You can now hit Shift+Return to insert a simple line break instead of starting a new paragraph
Resizing with modifier keys works like in other apps
We fixed an issue that could cause exported PDFs to cut off
Alignment guides can now be found underneath layout block edges to prevent being accidentally selected when you're trying to adjust your layout