Collaborative working
Mail Designer 365 is awesome for collaborative working. You can easily work together with your colleagues on one design. You can even leave a comment and review changes.
See document changes 
Collaborative working on a single document can be difficult. With multiple hands on deck, you may need to identify any new changes made. Not only that, you may need to know who made which changes. With Mail Designer 365, you can do this with ease.
Open the Teamwork tab and go to "Changes." Here you can see all of the changes made to the document as well as who carried out the changes.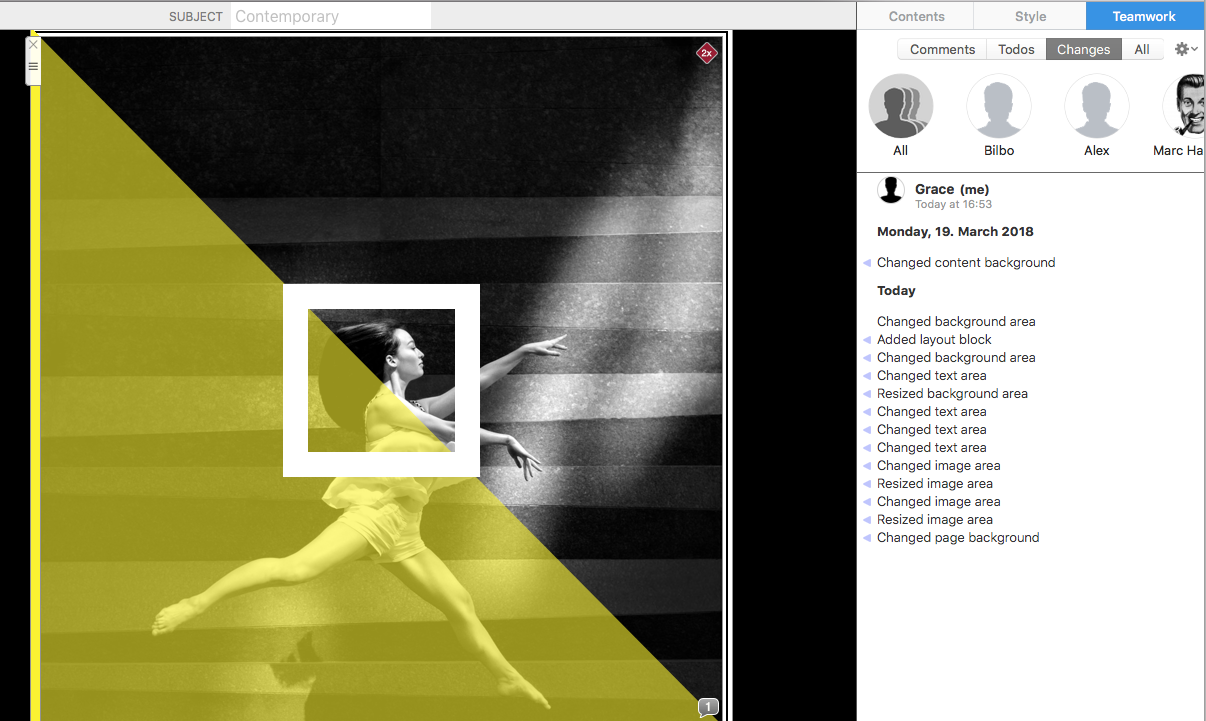 Hover your mouse over an entry. This will allow you to see the exact changes directly in your template.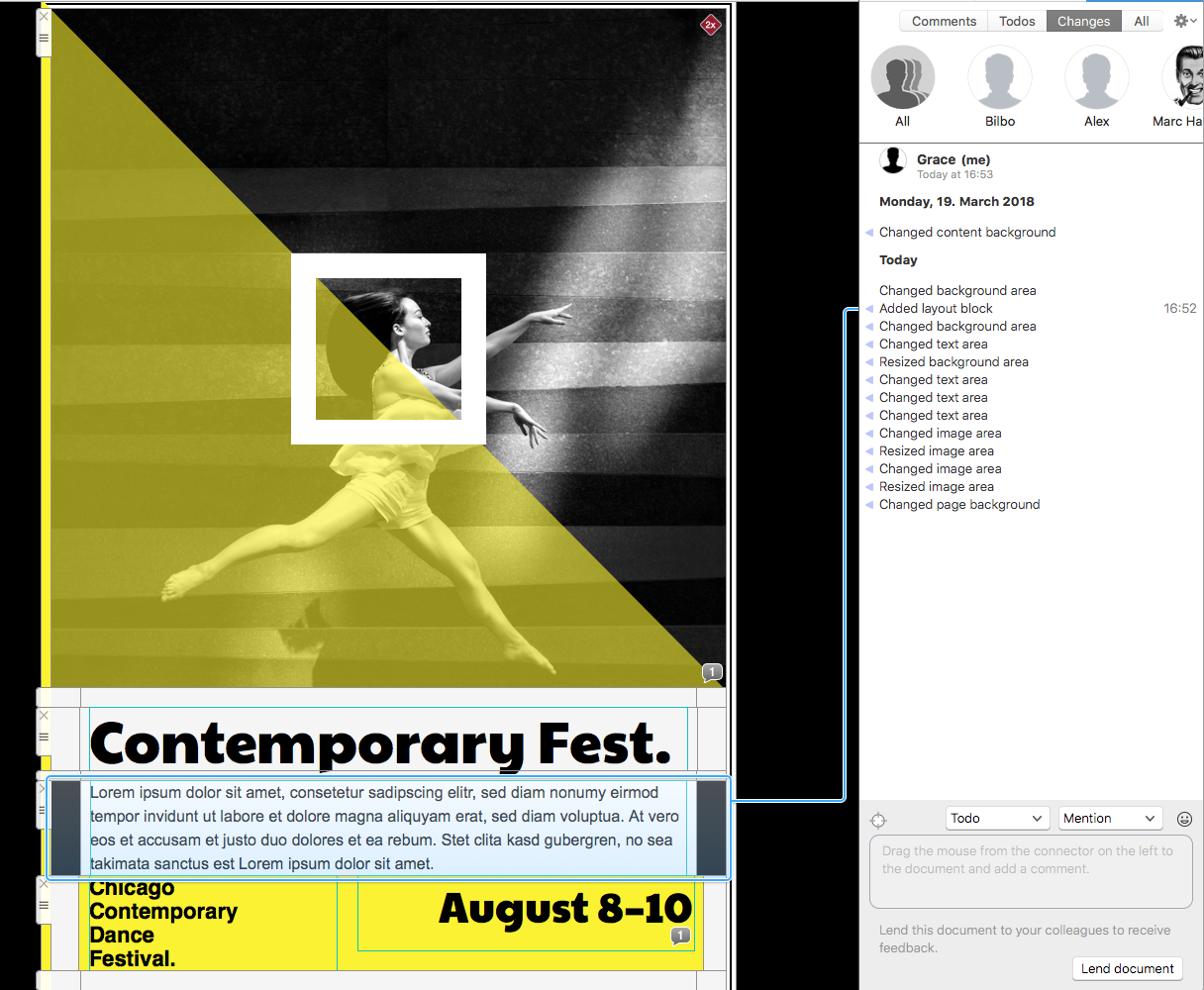 You can also choose "Disable Logging" to prevent Mail Designer 365 from creating your edit log history. Furthermore, you can choose "Clear Log…" to delete your edit log history.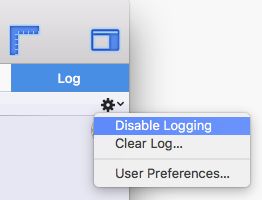 If you choose "User Preferences," you can edit your personal information: