With Mail Designer 365, you can pin an element to ensure that it stays in place while you resize the image area.
First, choose an element that you want to stay in place. This can be an image or even a text object within an image area.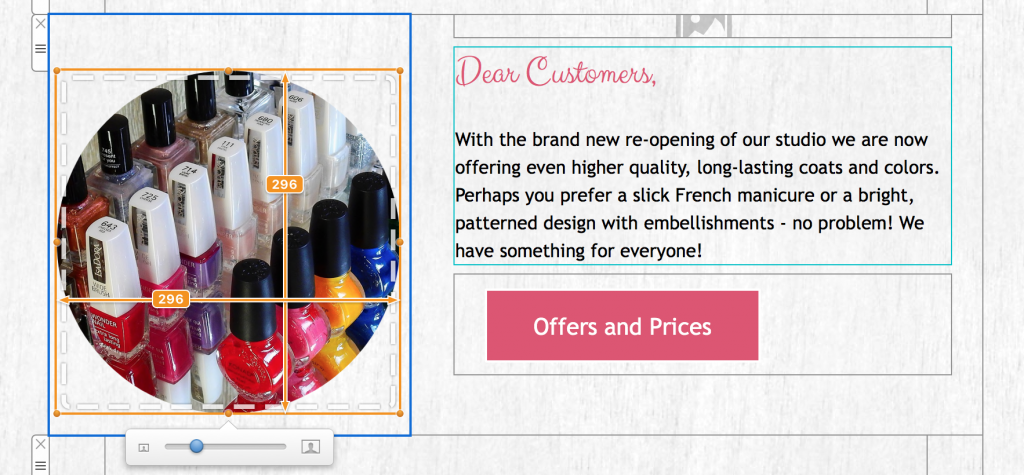 With the pinning tool, select where you want to pin your element.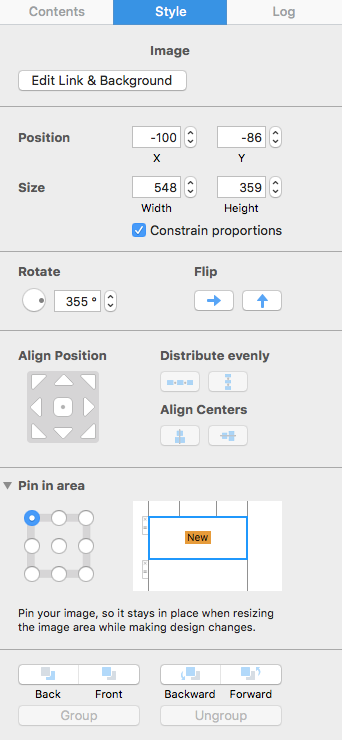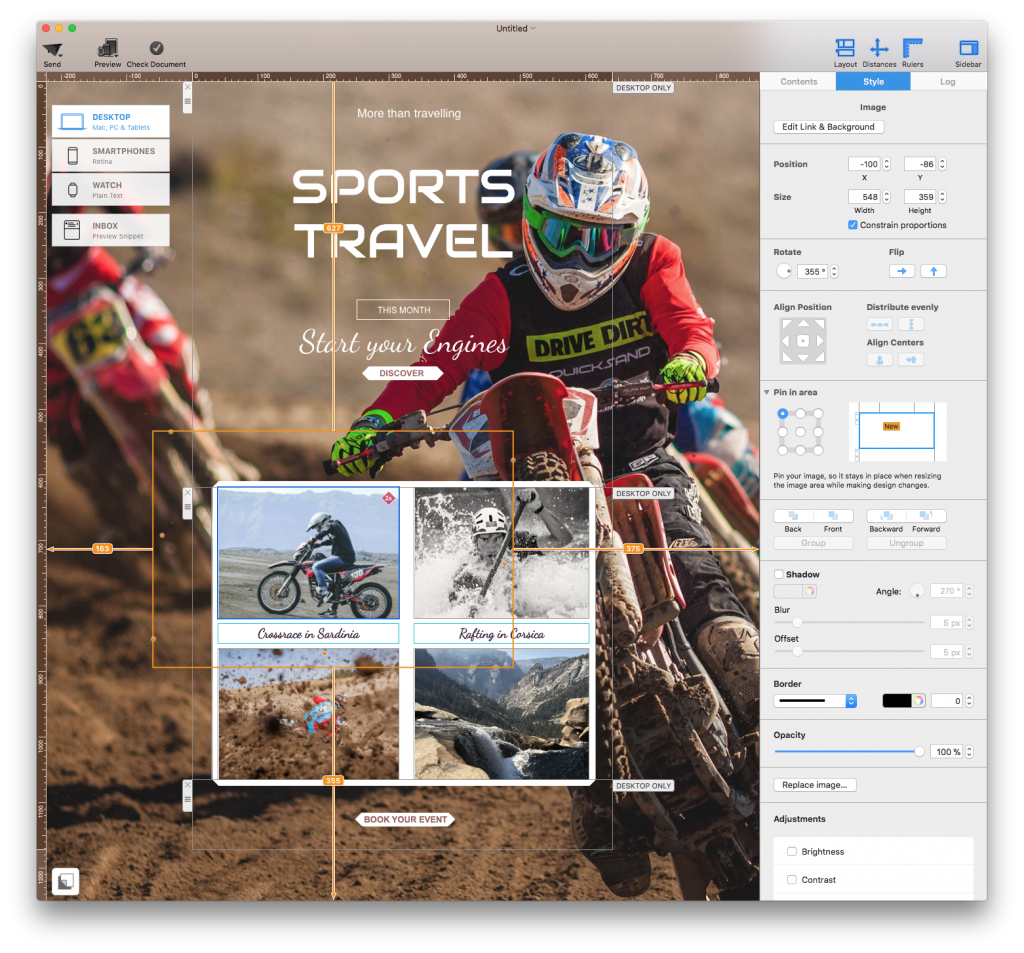 You have several options. You can pin it on the…
Top left: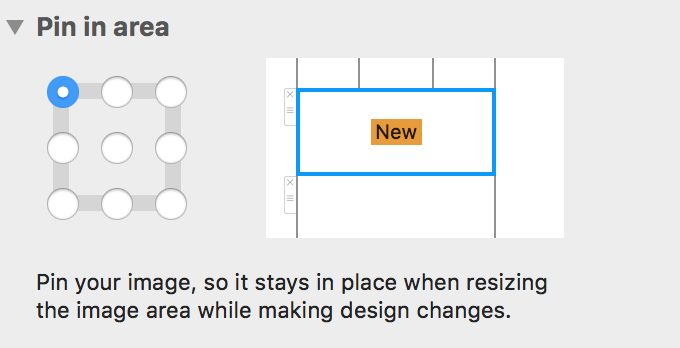 Top center: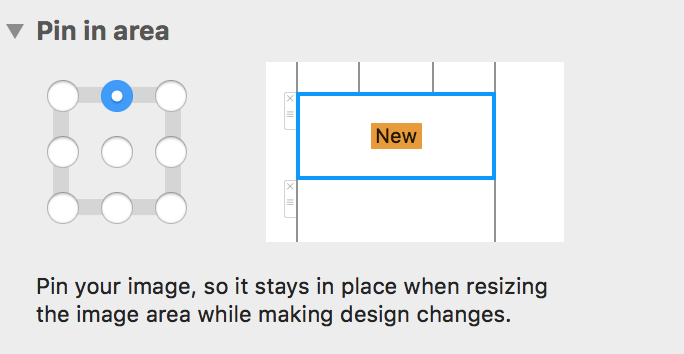 Top right: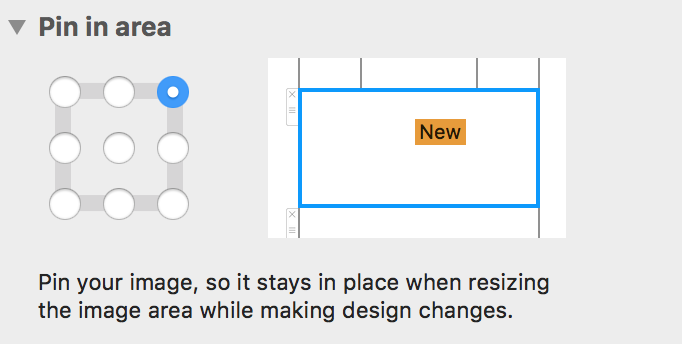 Middle left: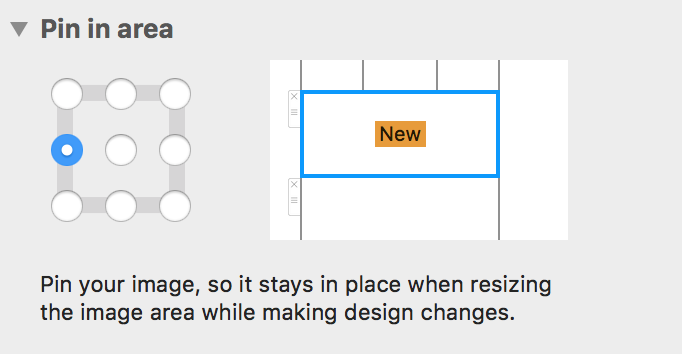 Middle center: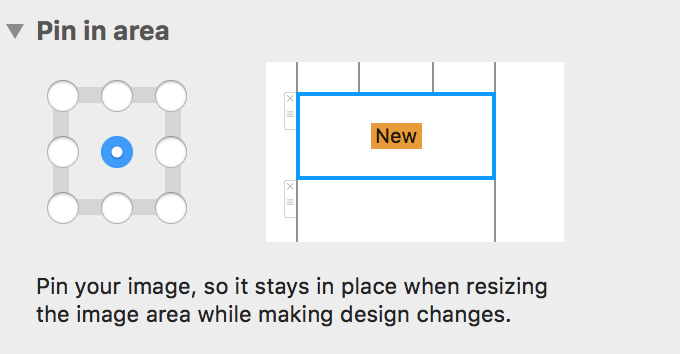 Middle right:
Bottom left: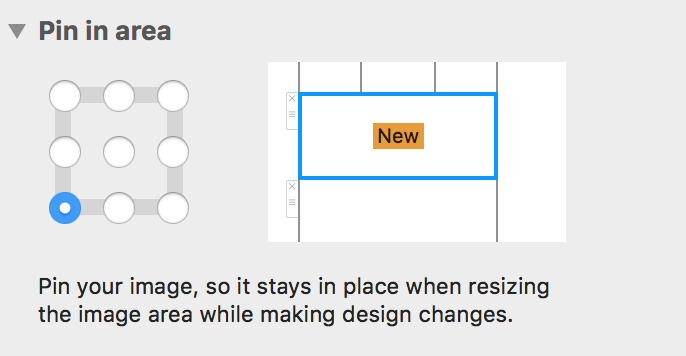 Bottom center:
Bottom right: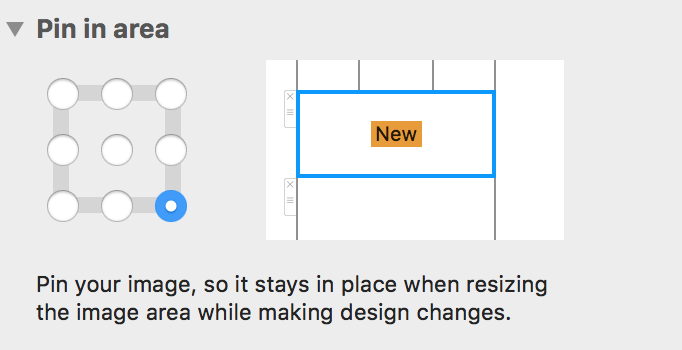 When you pin an item, it makes sure that the specific element stays in place while your resize the image area. For example, we pinned the "DISCOVER" label.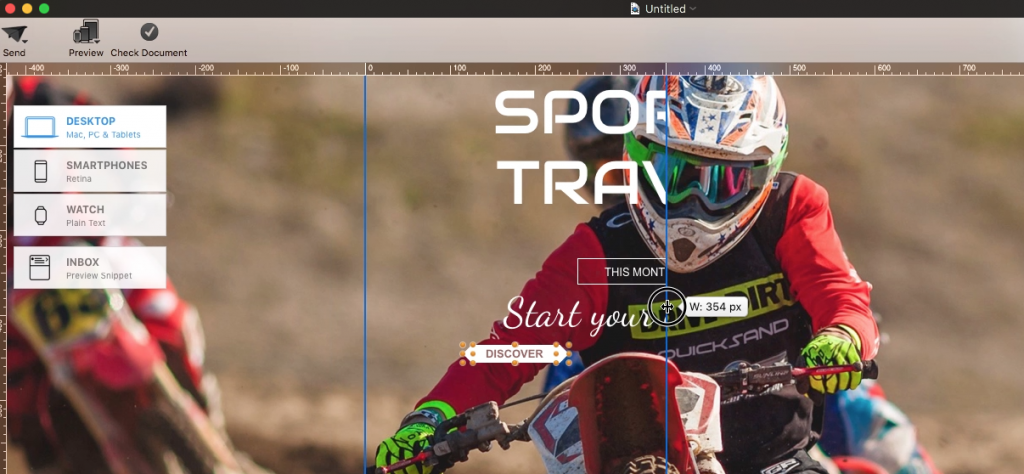 If you do not pin the element, then there is a chance that the element may not be entirely visible once you resize the entire image area or layout block.