Configure the most popular email services with a few easy steps
With Mail Designer 365, you can configure and use your choice of standard email service for sending your email designs.
‣  Open Mail Designer 365's preferences by choosing "Mail Designer 365″ > "Preferences…" from the top menu bar.
‣  Open the "Mail Accounts" tab.
‣  Click "+" at the end of the list and choose the account type you want to add.
‣ Enter the missing information like user name and password.
‣ Click "Mail Accounts" to save your changes.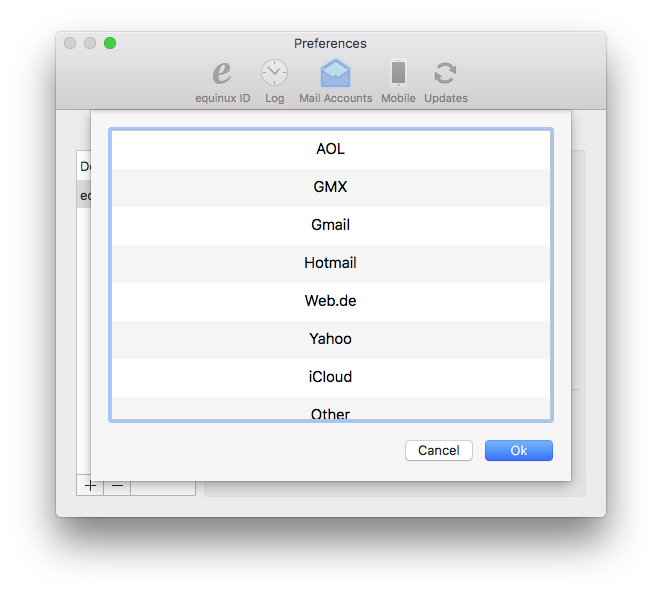 By choosing one of the standard services, all you have to do is enter a few things like the description you want to use, your email address, your name, username, and password.
Mail Designer 365 knows all the other settings like SMTP server or port so you don't have to. After you are done, close the preference window and save the changes.
You can now add additional services or begin sending your messages.