Attachments
When sending your design via Mail Designer 365, you can attach additional files to your message. This allows you to send an image file, a PDF file, or a zipped folder along with your message.
To do so, click on the send icon:

Choose "Send via your own email address…"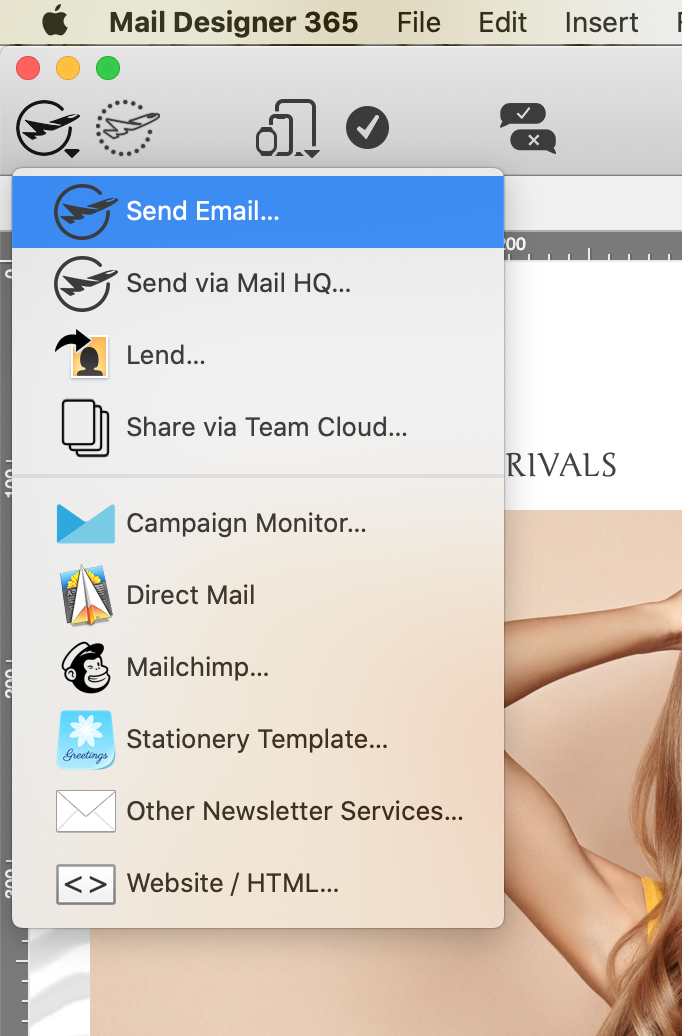 A popup will appear. Make sure the To, CC, Bcc, Reply To, Subject, and/or From are properly filled out. Then, drag the file you want to attach into the attachment area. Mail Designer 365 will check your attachments and will send it together with your message.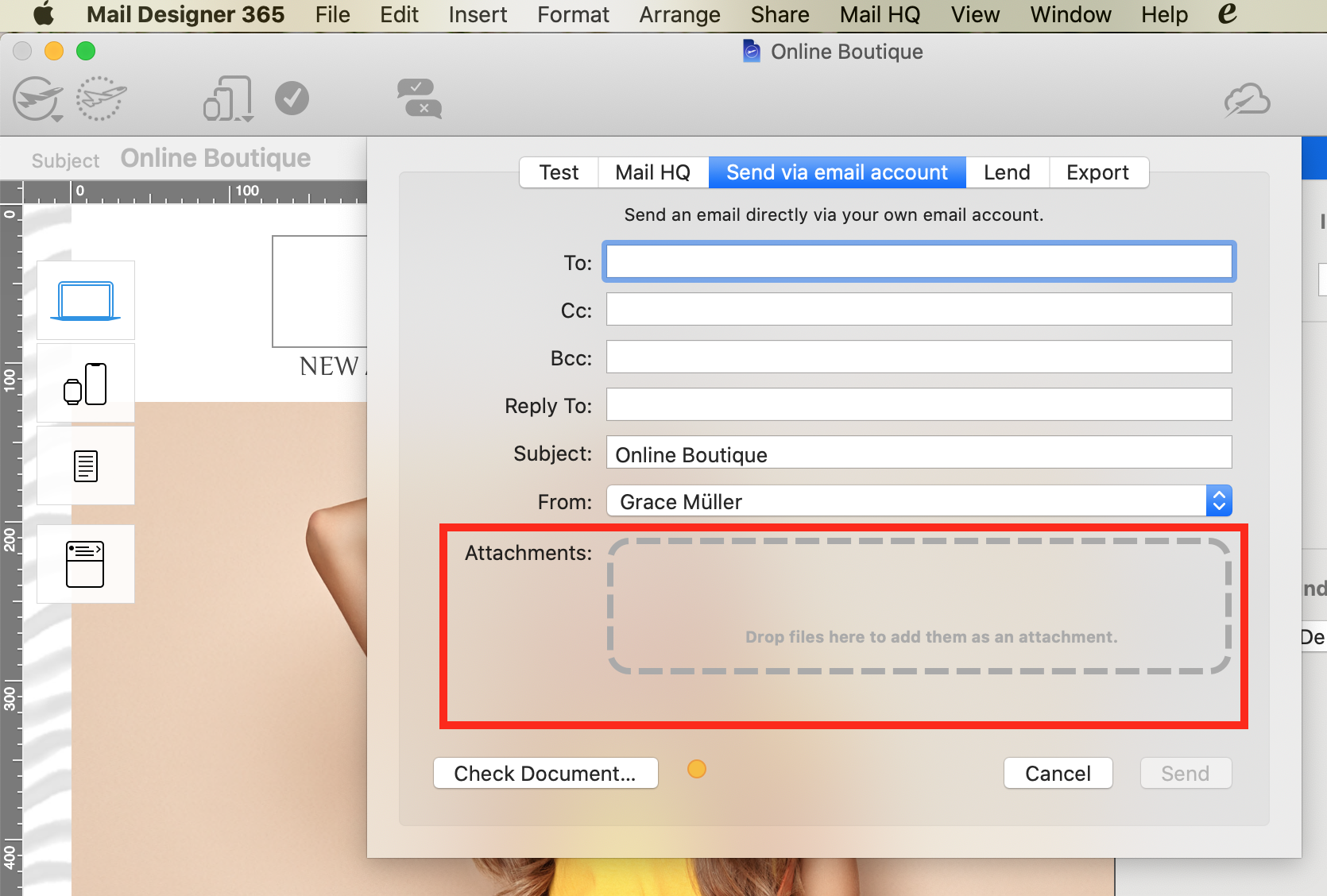 Mail Designer 365 will show you the name of the file you've attached and its size. You can also click the little red button at the end of the line to remove the file and attach another one.