PDFs with a click:
We've revised the PDF export engine as part of the latest Mail Designer Pro update. Now it's very easy to export all of your design ideas as high quality, single, full page PDFs. 

Our Mail Designer Pro developers are always coming up with ways to make your email design ideas come alive. Today, we tackle PDFs.
With Mail Designer Pro 3's improved PDF export engine, you can create flyers and print ads effortlessly. Indeed, the PDF export option is perfect for printing flyers and posters. Additionally, you can even use the PDF export engine to post cool news on Facebook, Twitter, etc.
Brainstorming?
Do you want to use Mail Designer Pro to brainstorm a webpage sketch idea? Do you need a way to integrate the results as part of your presentation? With the PDF export, it's no problem! Now, you have even more creative opportunities to make a good impression.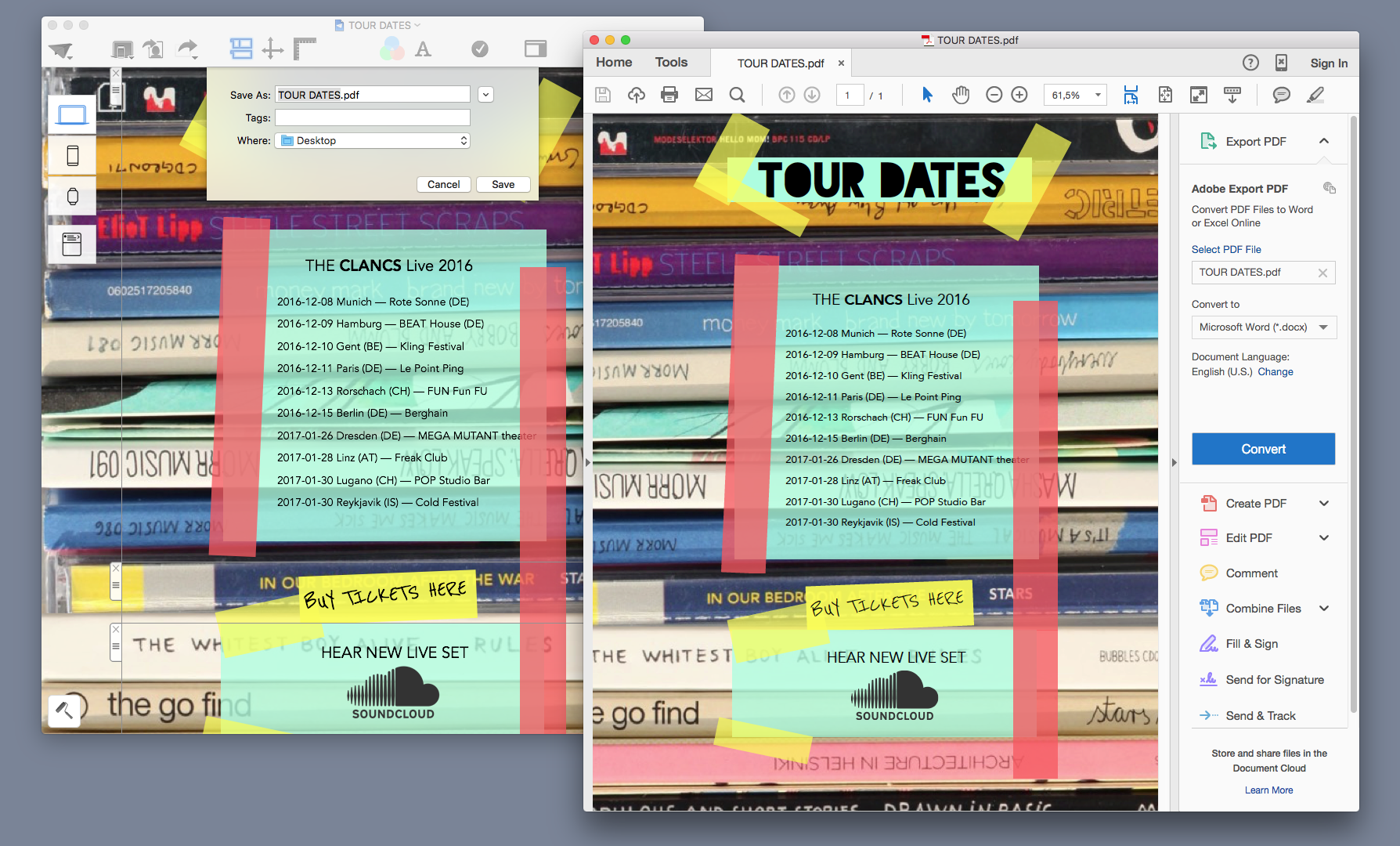 Surprises!
Truthfully, our Mail Designer Pro developers are always thinking of ways to make your user experience better. With the Mail Designer Pro 3.0.2 update, we improved the performance of our Mail Designer Pro software. In fact, we included some surprise, creative inspiration with you in mind.
Here's what's new:
What could be better than 71 Design Ideas? 72! We've added a new Design Idea "Furniture"
Set the corner radius for rectangles and number of points on stars in the sidebar
HTML export: We now remember your export folder name
Hold down the shift key when using the resizing controls to increment in 10px steps
Designs sent via MailChimp are more compatible with a range of email apps
Rotated objects now have correct shadows
Improved cooperation when exporting to Apple Mail
Are you as excited as we are? Get your update (OS X 10.9 or later required) and let us know what you think…